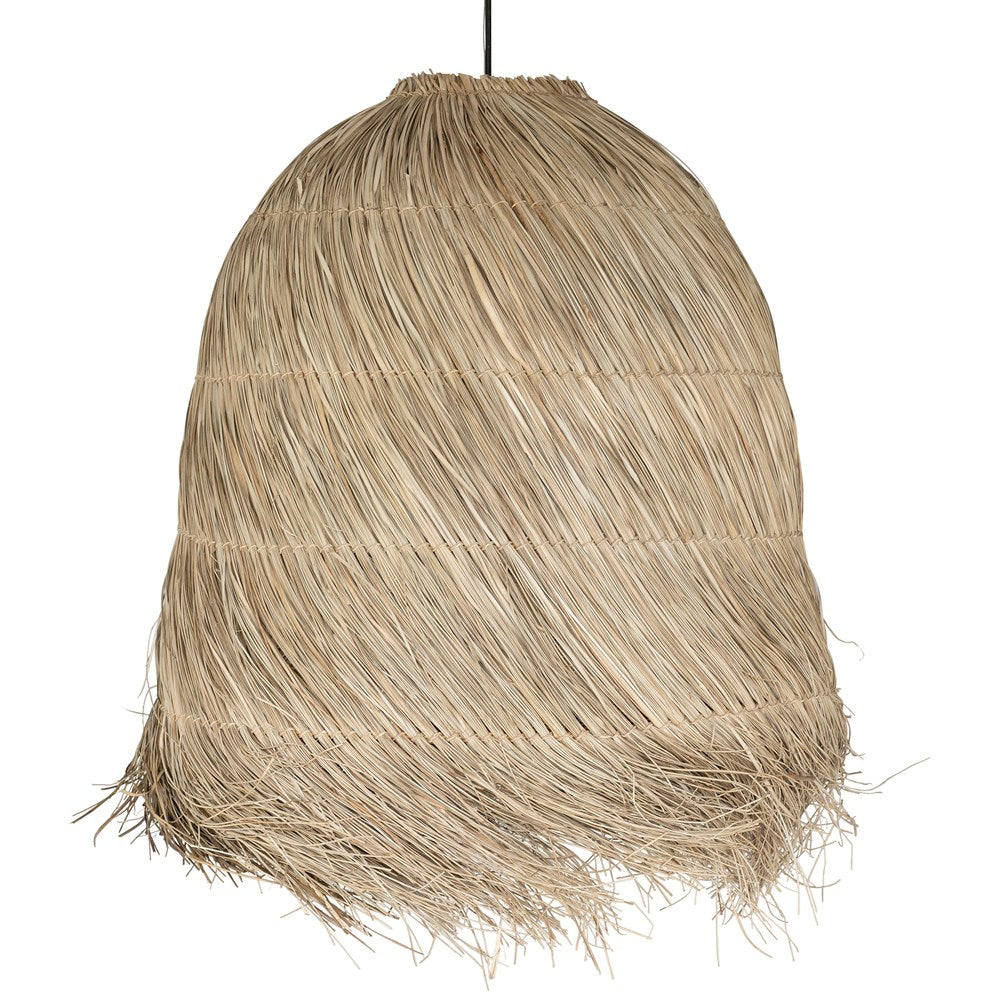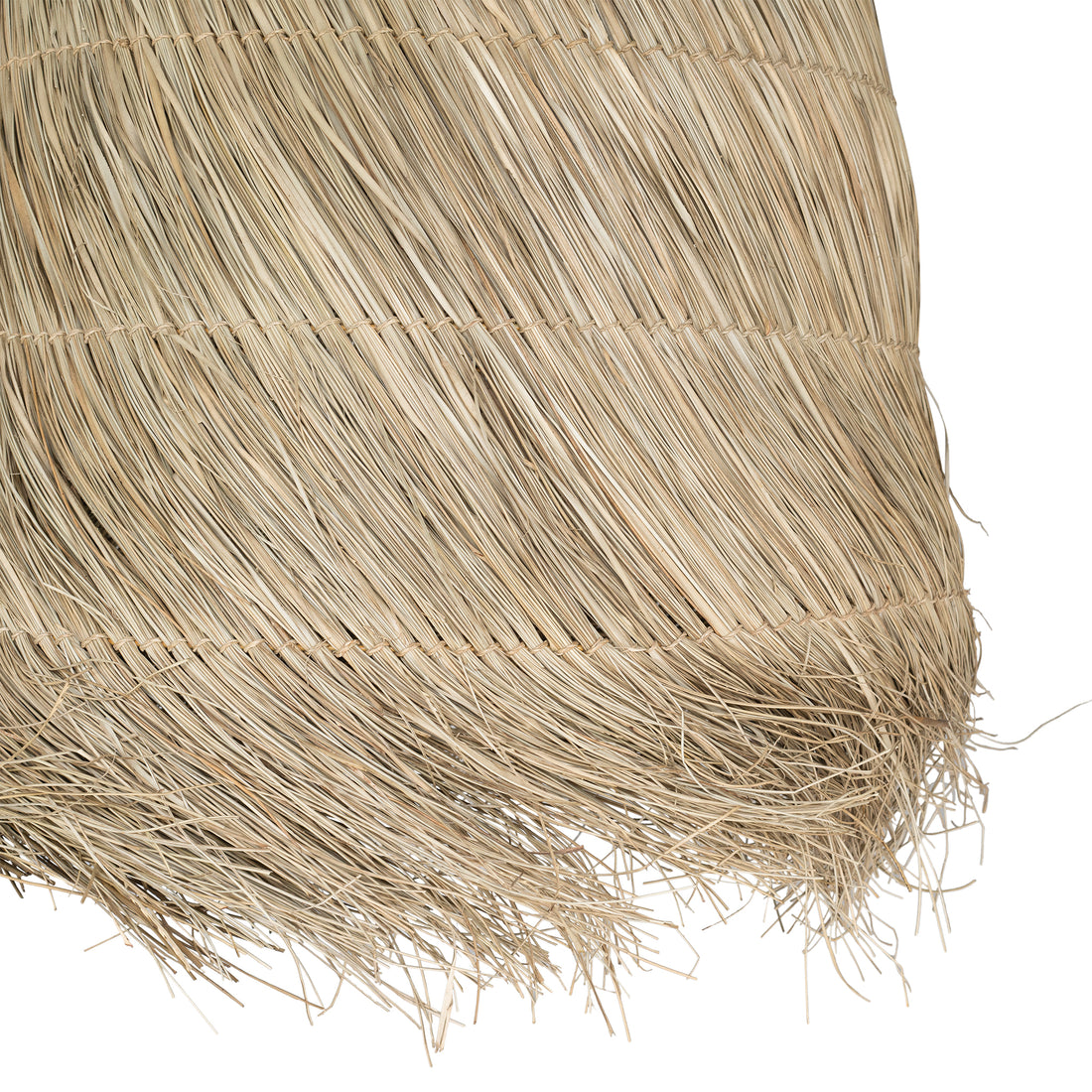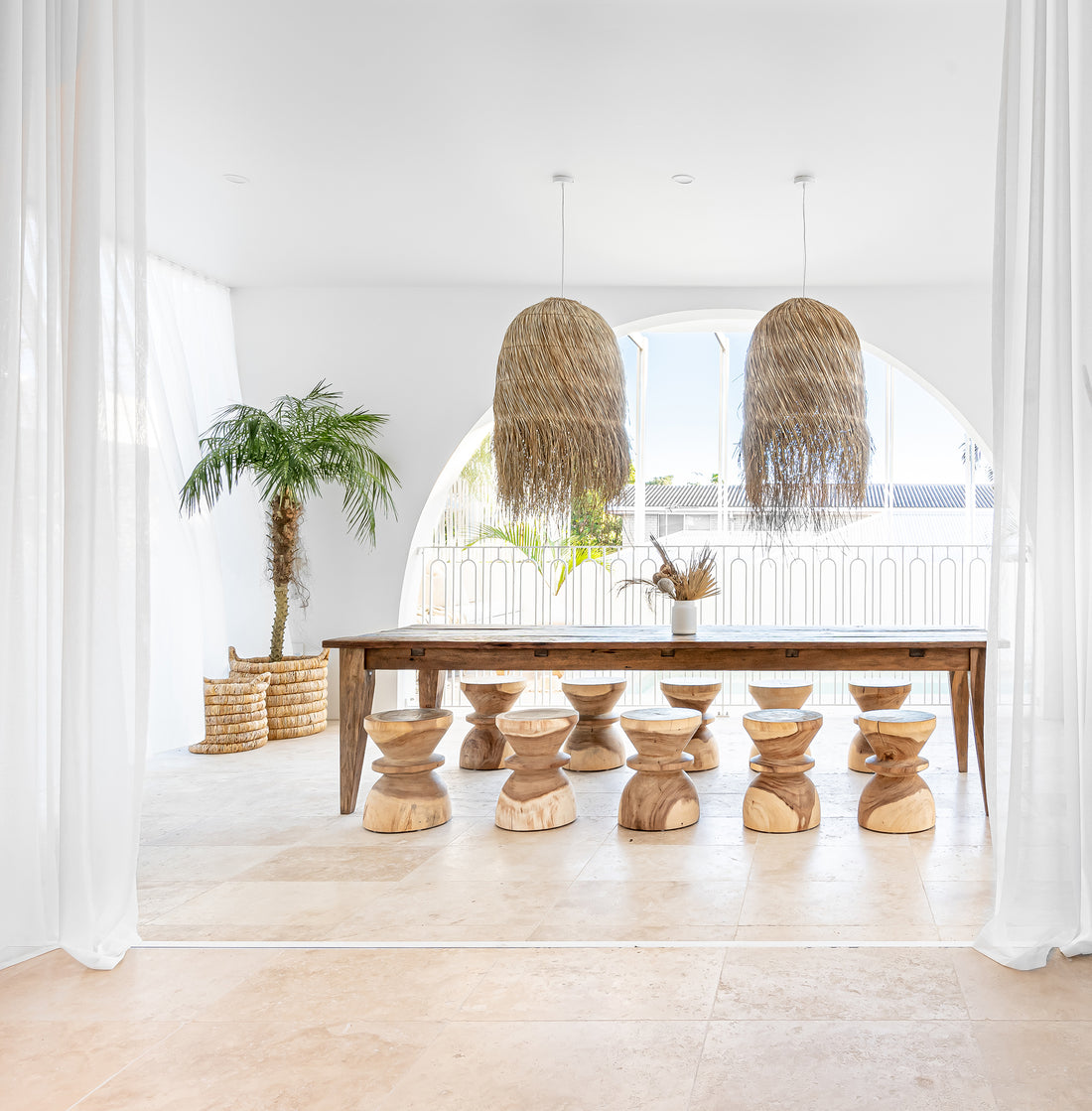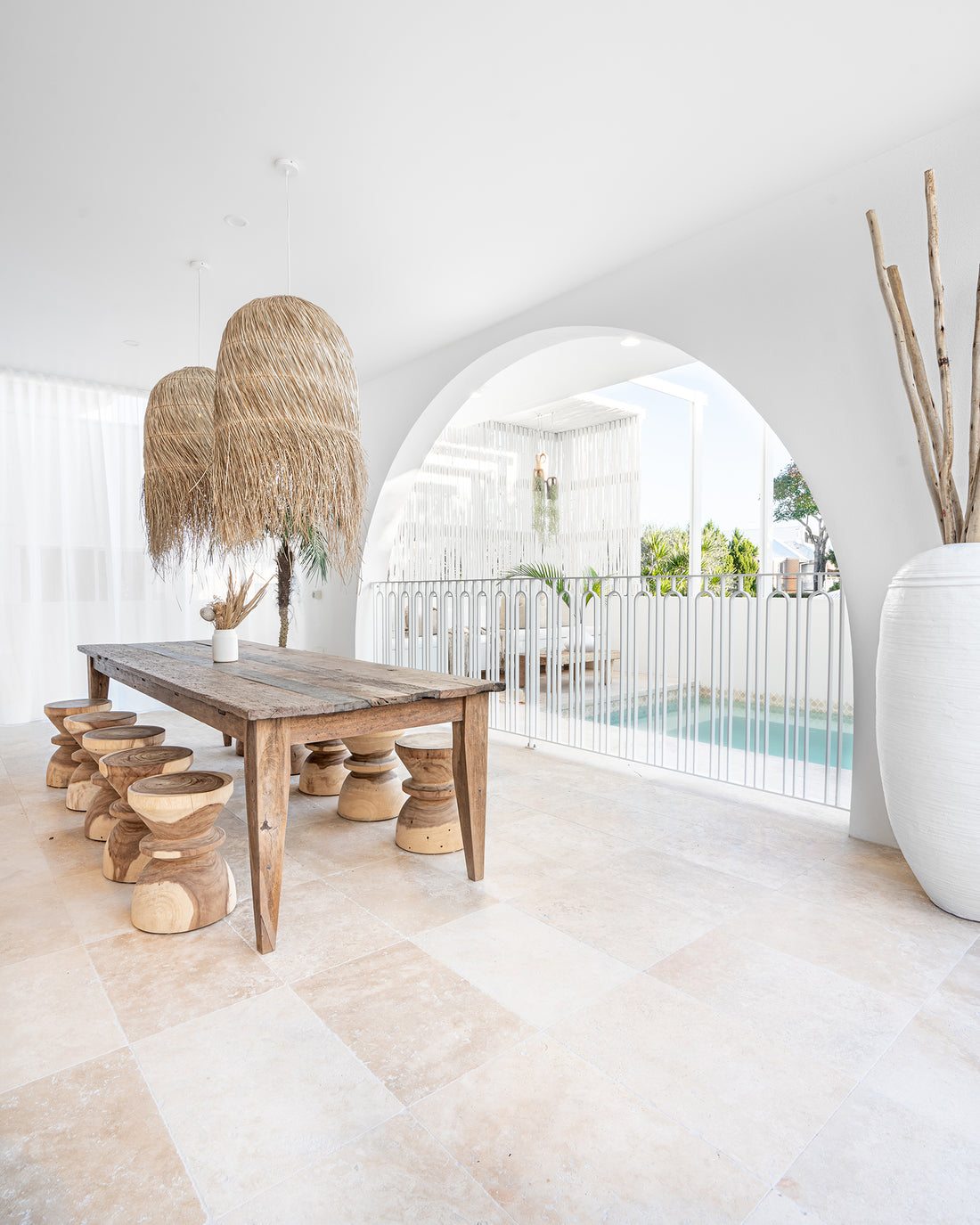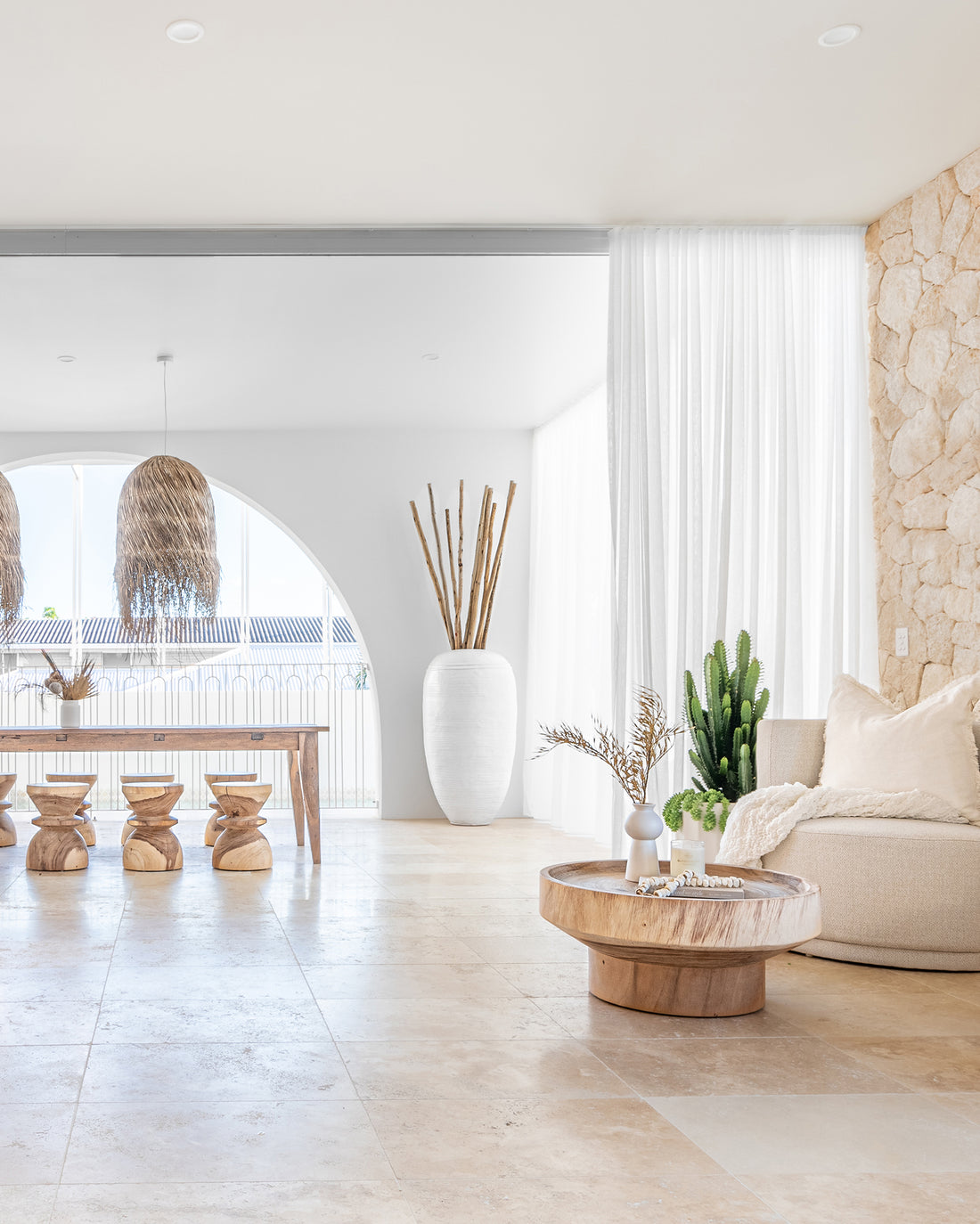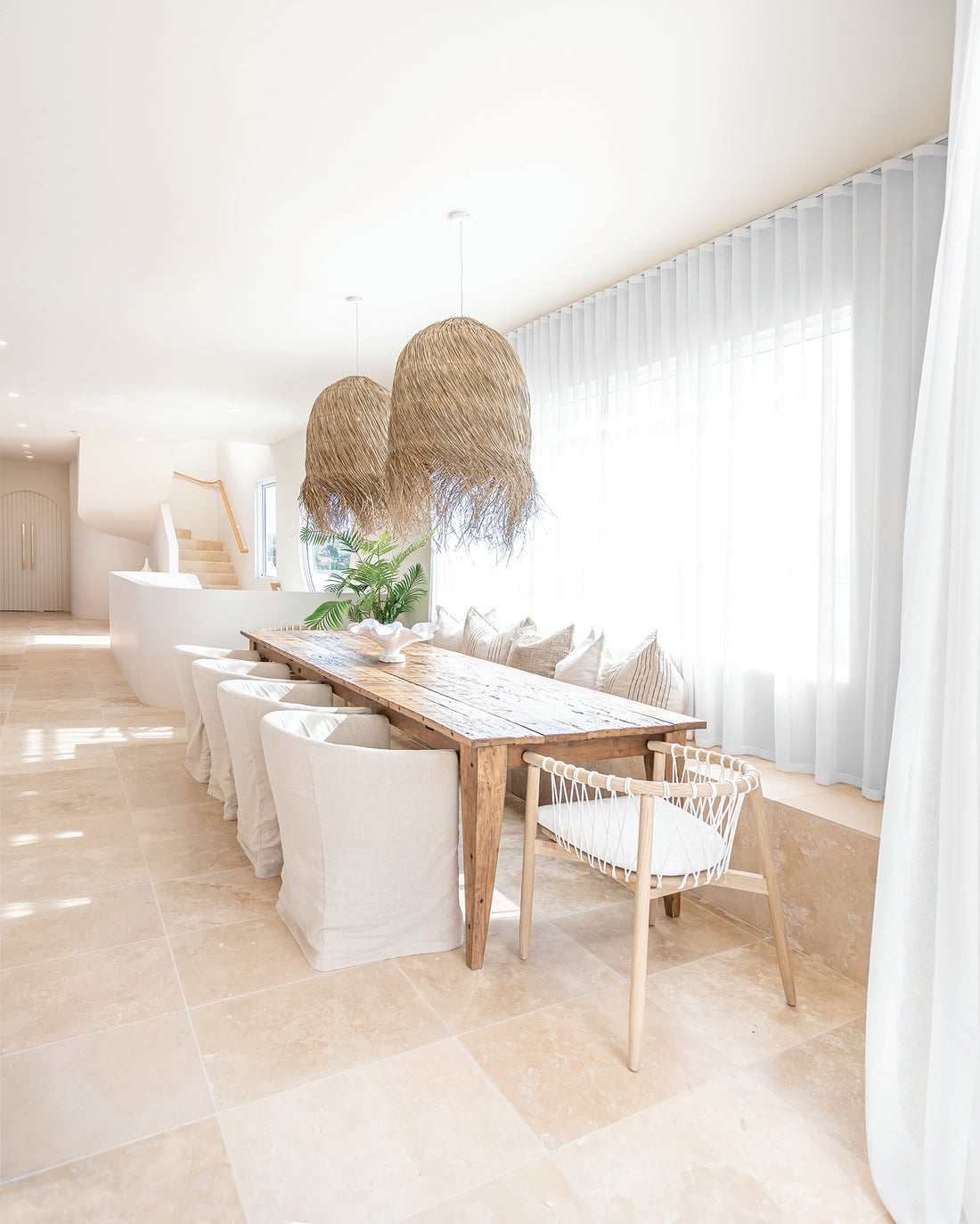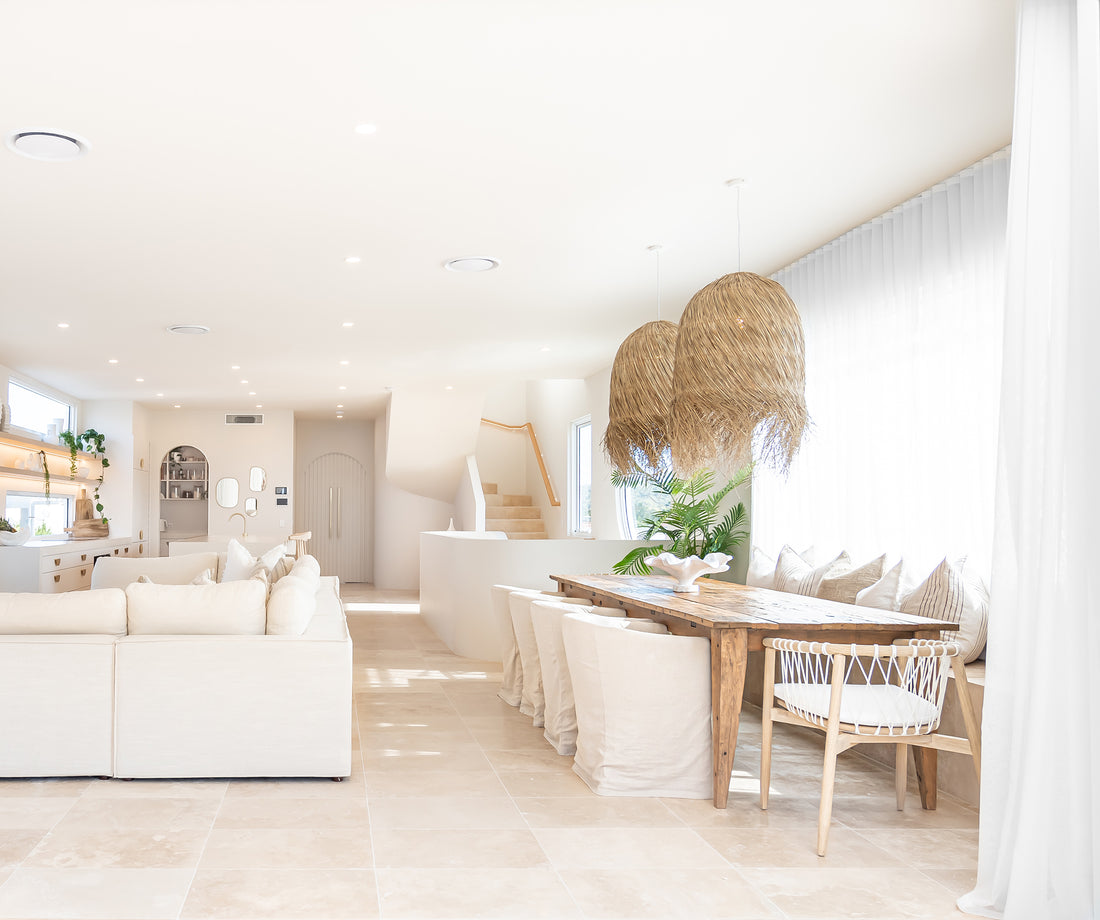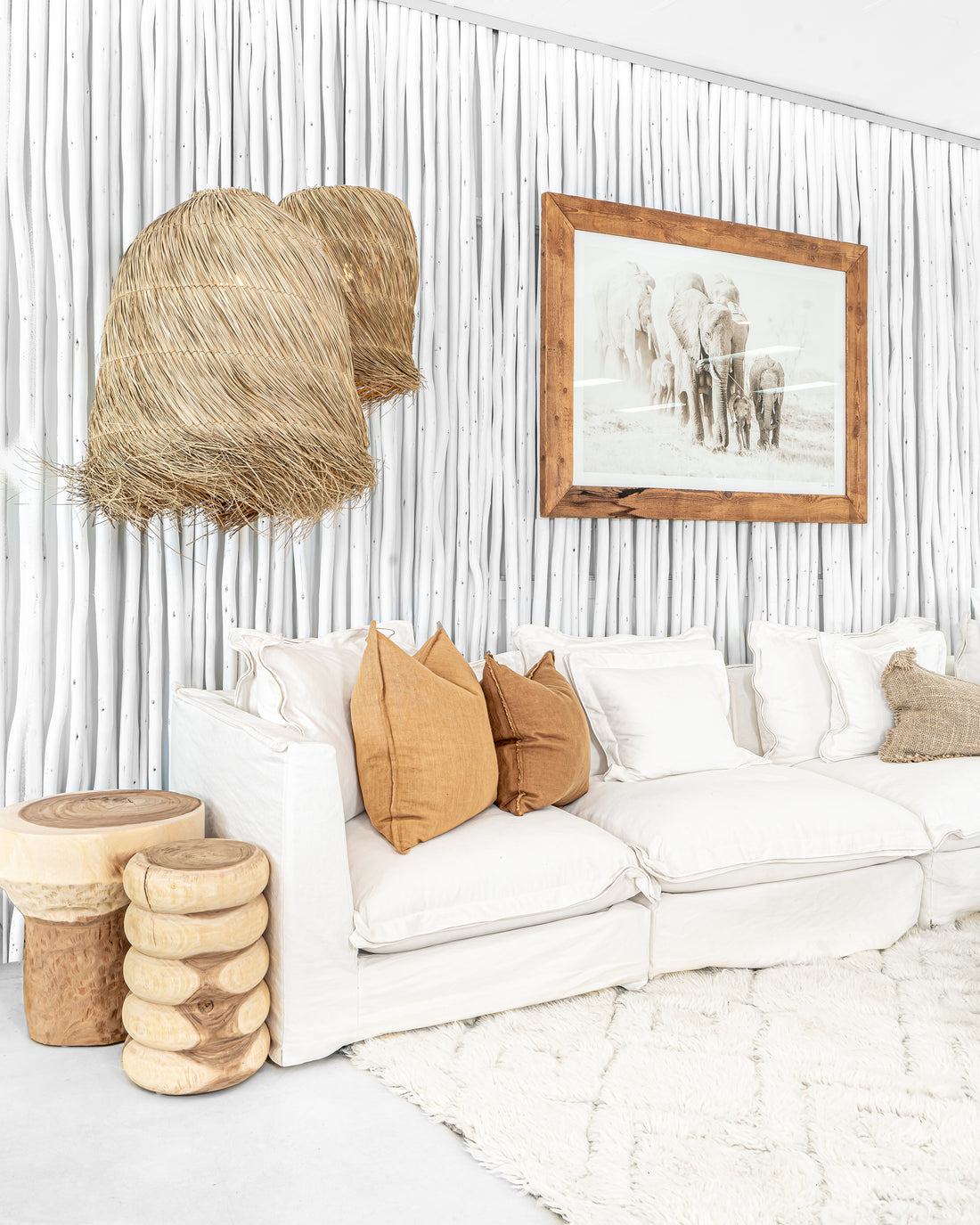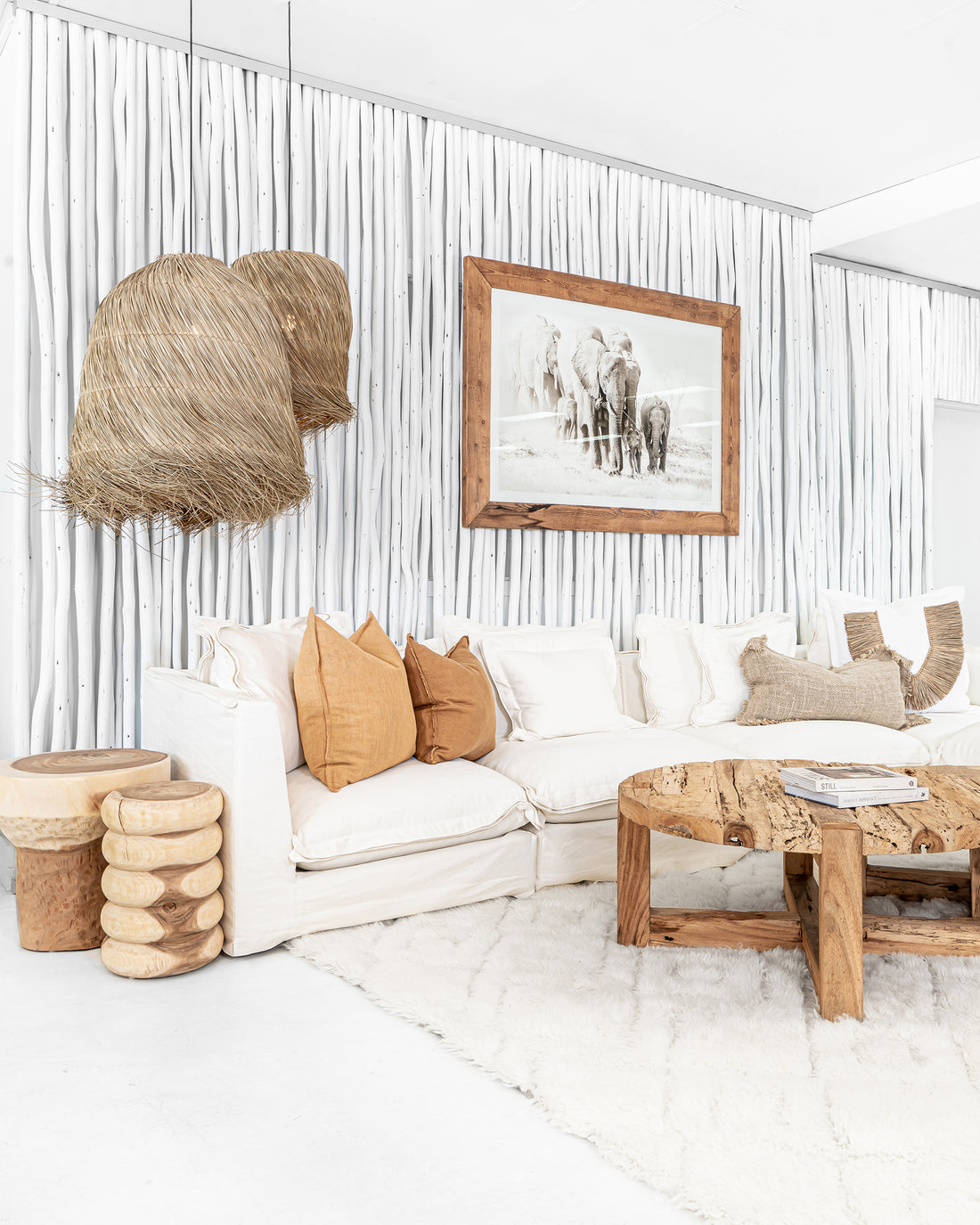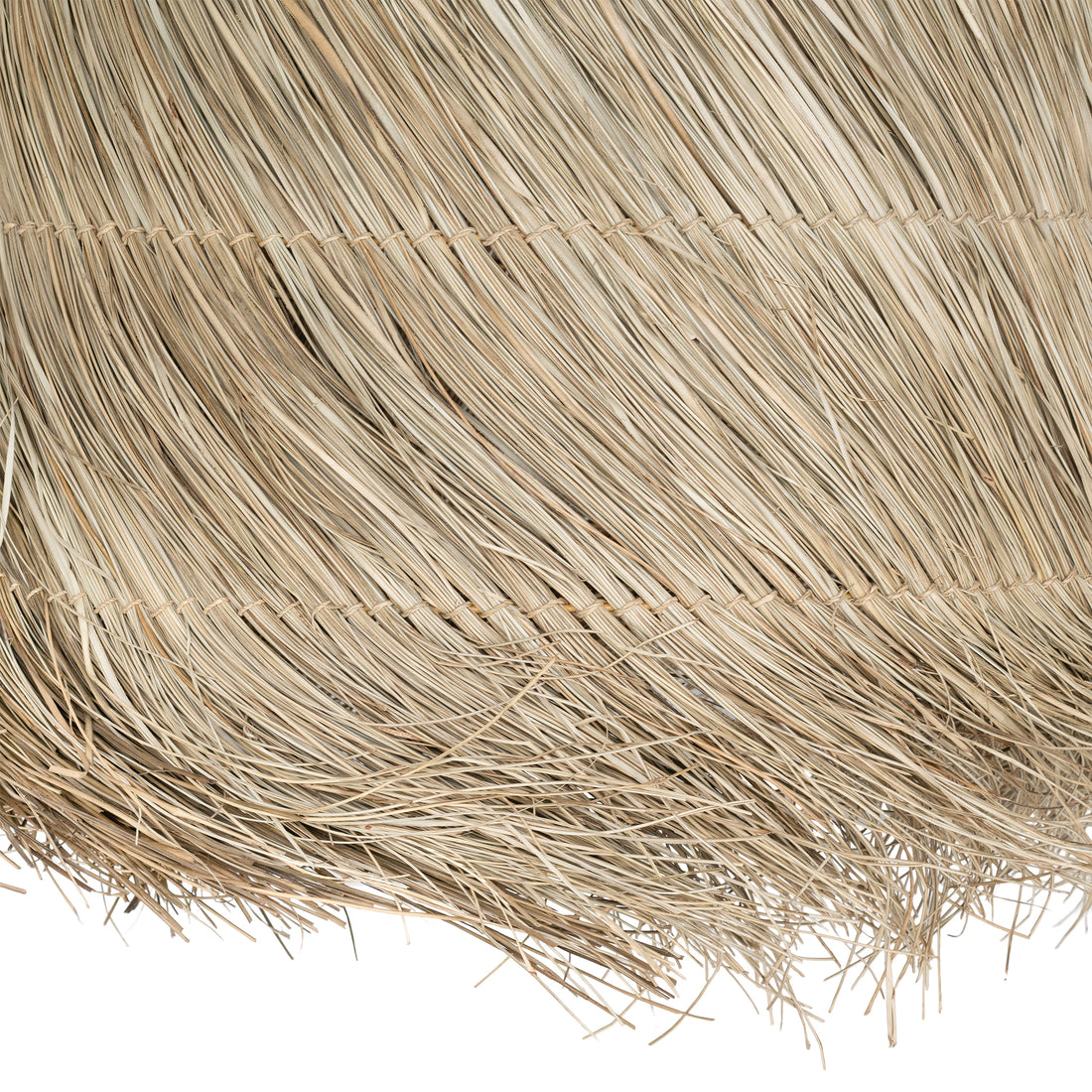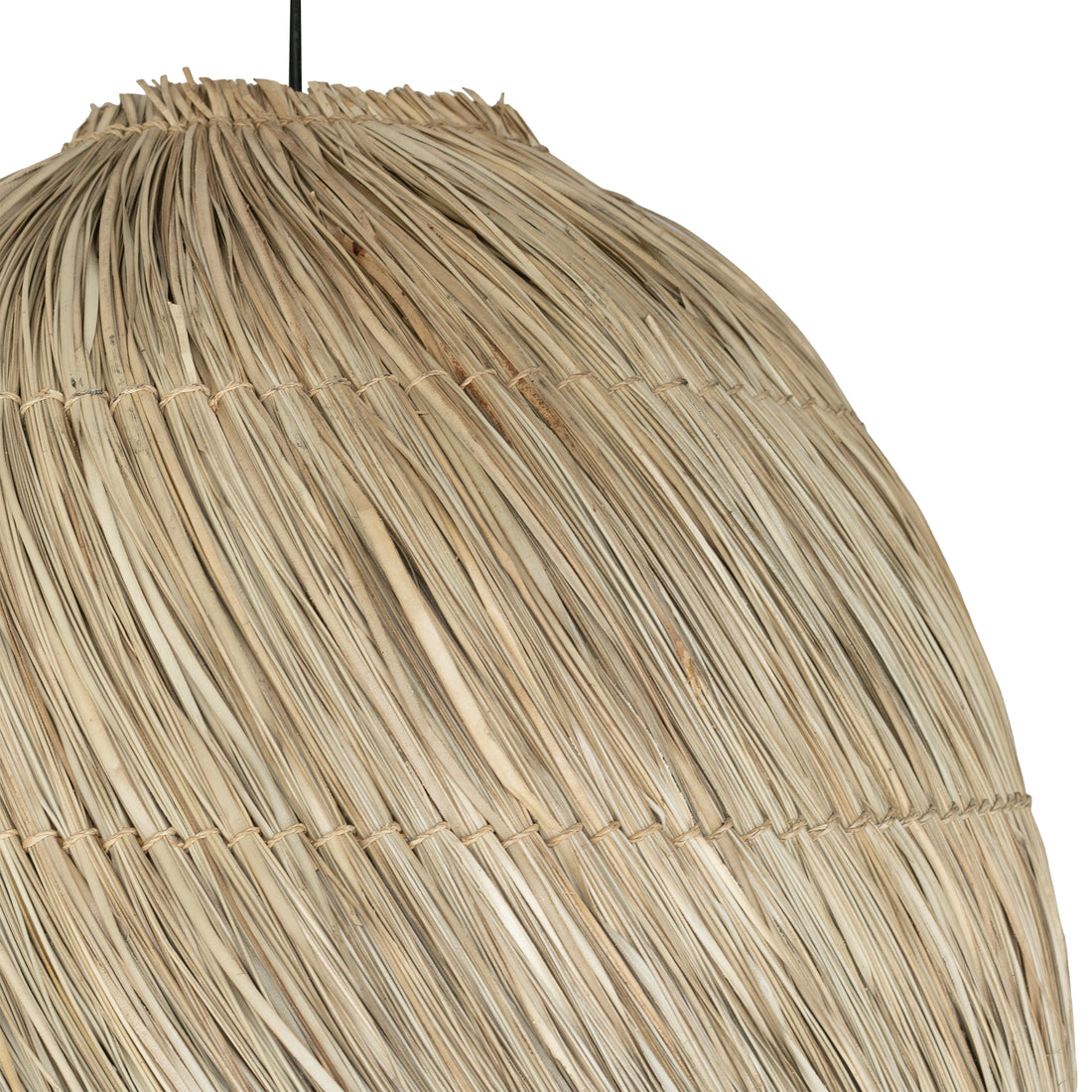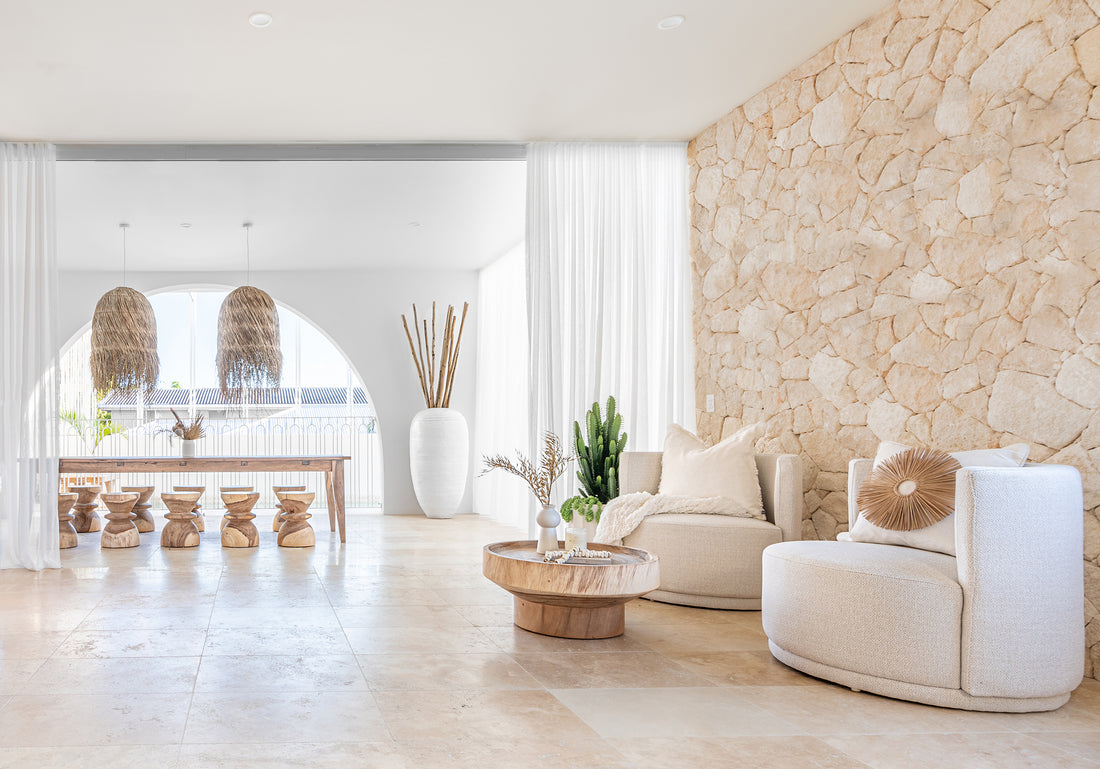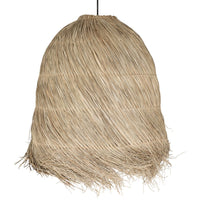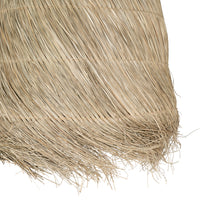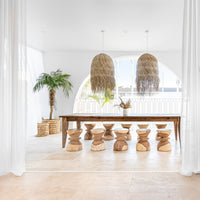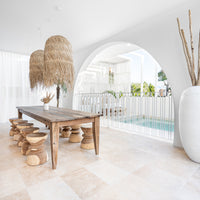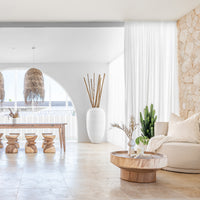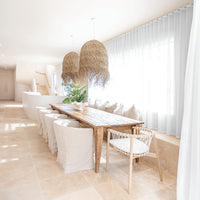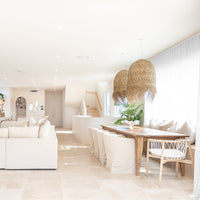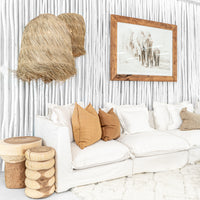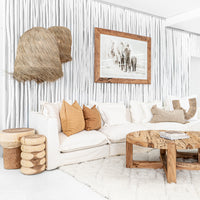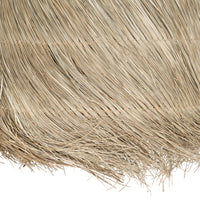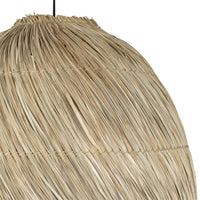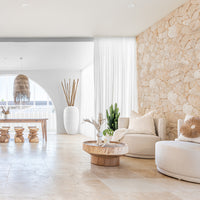 Malolo Pendant | Large
Trade Clients: Please login to view price
Product CodeWC-586
DESCRIPTION

SPECS

LED BULBS

GOOD TO KNOW

MOULD ON FURNITURE

NATURAL MATERIALS
Bring a sense of nature into any space with the Malolo Pendant Light. Hand-weaved from natural mendong grass. 
It spreads a warm light and creates decorative shadows in the room. Ideal to add a touch of a natural rustic feel.
DIA 60cm | H 87cm 
Natural mendong grass hand-weaved over an oblique shaped iron frame in light brown powder-coating.
Sold as pendant light shade. We recommend sourcing suitable light fitting system and installation by a qualified electrician. 

We recommend LED light bulbs, and that any wiring be installed by a qualified electrician. Please treat LED light bulbs as e-waste when disposed of.
Sold as pendant light shade. Cord set is sold separately. We recommend sourcing suitable light fitting system and installation by a qualified electrician.
Humidity causes mould to grow. Limited airflow and moisture create a microclimate for mould to develop. In some cases, mould will begin growing on furniture, clothing and other contents within the home.
In instances when this occurs, it is not an inherent fault of the furniture, clothing and other contents; rather, humidity or dampness in the air can supply enough moisture for mould growth on any surface. Mould can occur anywhere, and humid climates provide the optimal conditions for the fungi to grow and thrive on any surface.
Every Uniqwa piece has a story…
Our collections are mostly individually hand-made pieces. As most of our products are made from natural materials, texture, colour, and pattern may vary from piece to piece. Reclaimed timbers, naturally weathered materials and off-cuts otherwise discarded are frequently part of Uniqwa design features.
Natural splitting, cracking, and loss of natural oils may occur and form part of the characteristics and beauty of Uniqwa products. These are not viewed as imperfections or faults but as part of timber's natural life and beauty.
We believe the result of using natural materials and hand-crafted elements is a testament to the unique qualities found in materials originating from nature.
As every monitor displays different colour tones, the colour of pictures on our website and social media cannot be taken as a true colour indication of the actual products. Some product tones may appear to vary from catalogue or website images.
How to buy
Uniqwa trade clients can order via email to orders@uniqwacollections.com.au or call our team on 07 5596 0884
General Public can purchase Uniqwa Collections through authorised design professionals and in selected furniture & home decor retailers Australia wide, internationally and online.
Find your nearest Uniqwa Collections' stockist here.
For further assistance please call our friendly customer service team on 07 5596 0884 or submit an email enquiry from this page.
Enquiries from outside Australia, please call +61 7 5596 0884 or email international@uniqwacollections.com.au