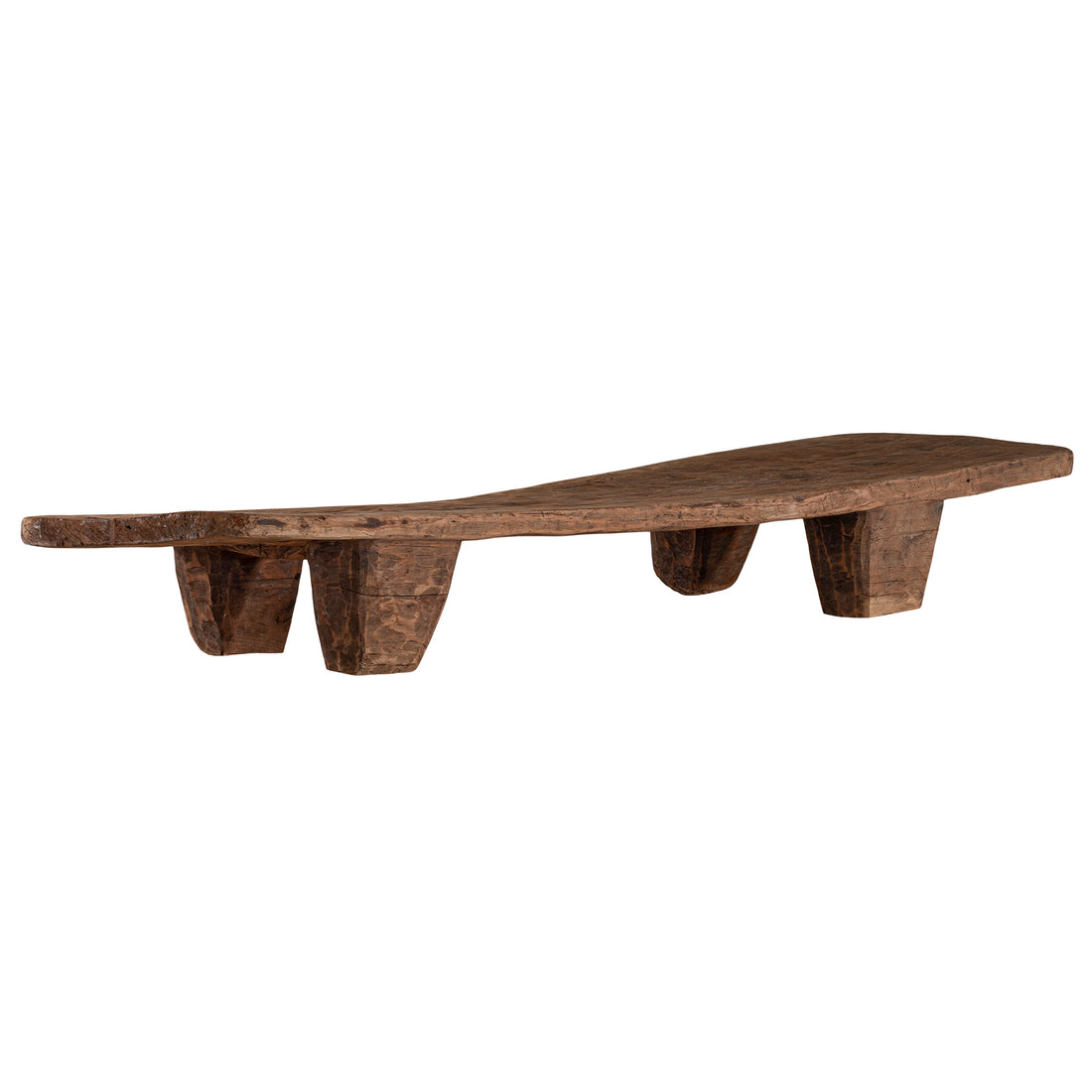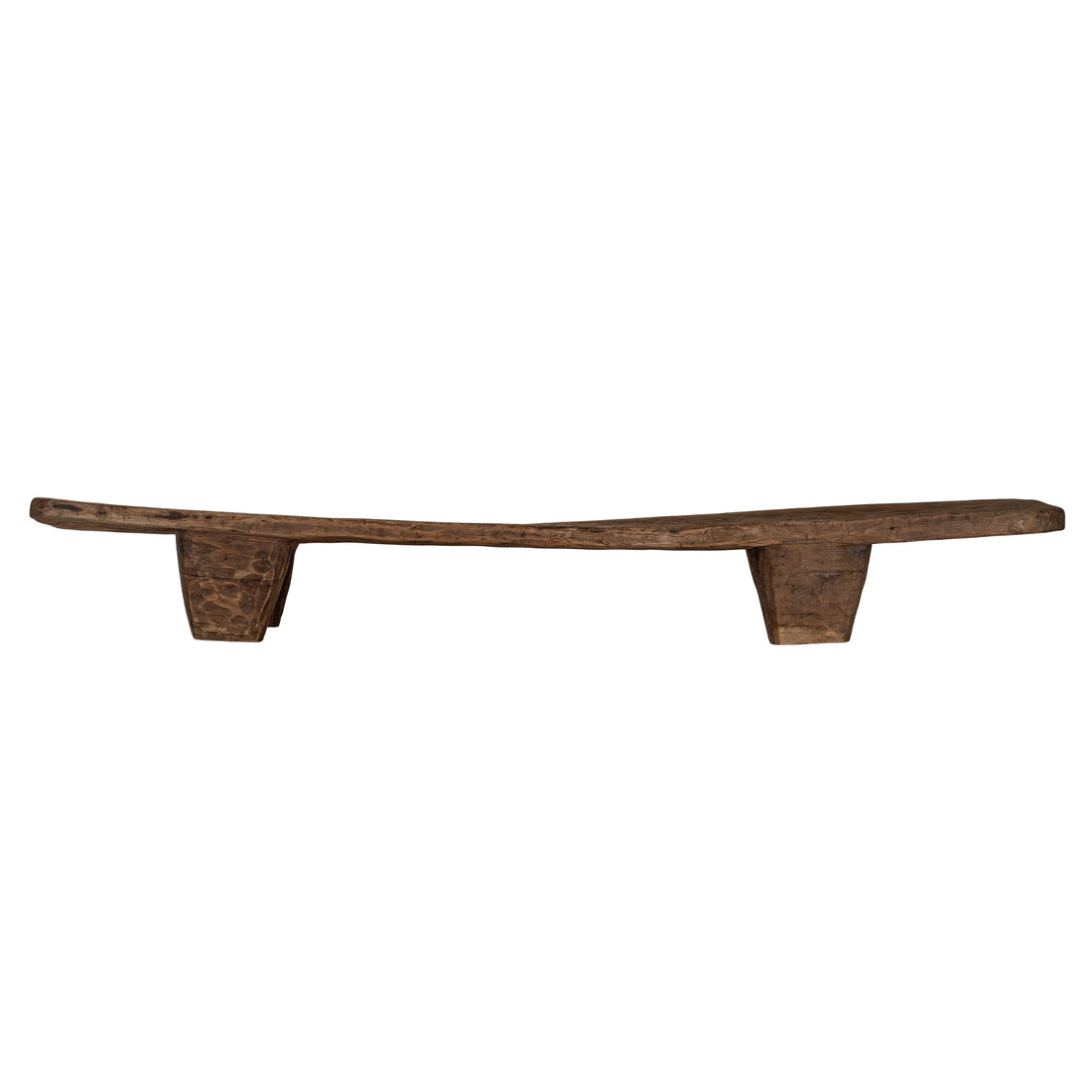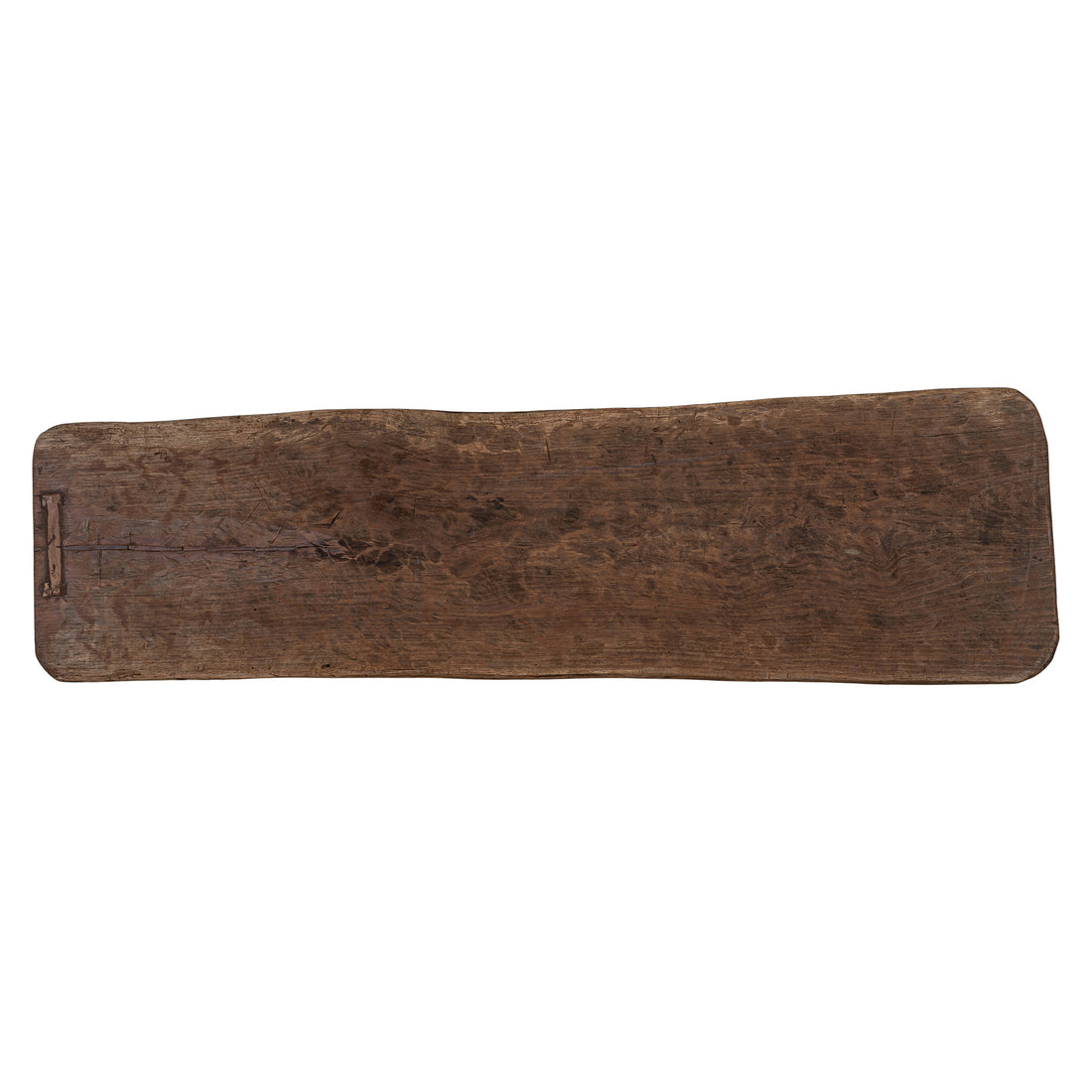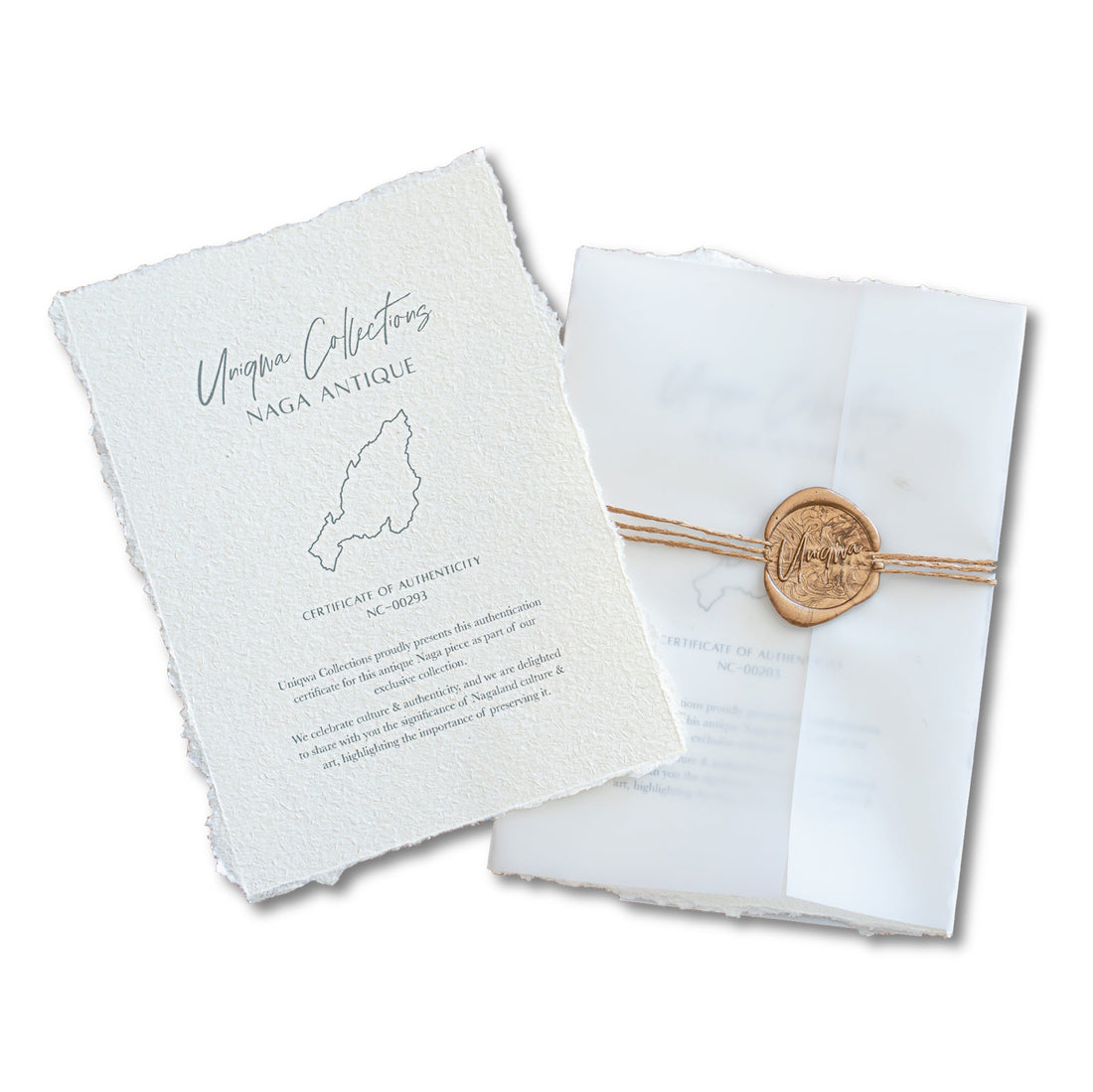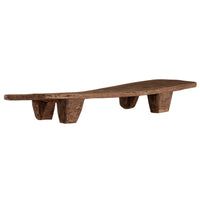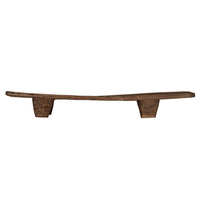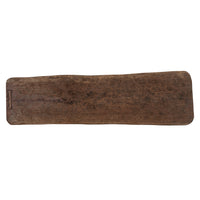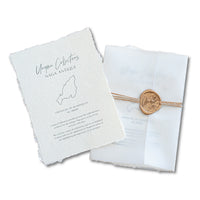 Naga Antique Bed NC-00252
Trade Clients: Please login to view price
Naga Antique Authenticity ID: NC-00252
DESCRIPTION

SPECS

NATURAL MATERIALS
Uniqwa Antique Naga Collection: A Rare & Exquisite Collectors' Piece
Discover the captivating Uniqwa Naga Antique Collection, a treasure salvaged from the enchanting Nagaland region in northeastern India. Nestled amidst the majestic Naga hills, rising gracefully from the Brahmaputra Valley, these extraordinary pieces hold a unique allure.
Hand-picked by Uniqwa's Head Designer, Charl van Heerden, these solid timber beds embody timeless beauty. Historically, Nagaland beds served as more than just a piece of furniture for sleeping. They held cultural significance and were often used as a status symbol within the community. Naga people believed that the intricate carvings and designs on the beds provided protection and brought good fortune to the occupants.
Today these Naga Antique Beds serve as beautiful statement coffee tables.
Each bed is a testament to the artisans' skill, meticulously hand-carved from a single piece of timber, showing intricate chiselling, which adds an extra layer of detail and beauty to the craftsmanship.
Width 209cm | Depth 59cm | Height 25cm
Authentication no: NC-00252
Immerse yourself in the authenticity of the Uniqwa Naga Antique Collection with a carefully curated selection of Nagaland beds available. Each piece is a unique, one-of-a-kind creation and is accompanied by an authenticity certificate confirming its status as an original antique.
Every Uniqwa piece has a story…
Our collections are mostly individually hand-made pieces. As most of our products are made from natural materials, texture, colour, and pattern may vary from piece to piece. Reclaimed timbers, naturally weathered materials and off-cuts otherwise discarded are frequently part of Uniqwa design features.
Natural splitting, cracking, and loss of natural oils may occur and form part of the characteristics and beauty of Uniqwa products. These are not viewed as imperfections or faults but as part of timber's natural life and beauty.
We believe the result of using natural materials and hand-crafted elements is a testament to the unique qualities found in materials originating from nature.
As every monitor displays different colour tones, the colour of pictures on our website and social media cannot be taken as a true colour indication of the actual products. Some product tones may appear to vary from catalogue or website images.
How to buy
Uniqwa trade clients can order via email to orders@uniqwacollections.com.au or call our team on 07 5596 0884
The Public can purchase Uniqwa Collections through authorised design professionals and in selected furniture & home decor retailers Australia wide, internationally and online.
Find your nearest Uniqwa Collections' stockist here.
For further assistance please call our friendly customer service team on 07 5596 0884 or submit an email enquiry from this page.
Enquiries from outside Australia, please call +61 7 5596 0884 or email international@uniqwacollections.com.au
A testament to rich heritage & historical significance
Authenticity Certificate
accompanies each naga antique
Captured at Hongphoi village
Witness the captivating essence of Naga tribal life through @andreavanheerden.creative stunning photography.
vibrant & flavourful
The Naga tribe's traditional cooking is a vibrant and flavourful journey woven with fiery chillies, bamboo shoots, smoked meats, and communal feasts celebrating their rich culinary heritage and deep connection to nature.
Forgotten language
In the mystical hills of Nagaland, the soulful melodies of bamboo flutes and the enchanting songs in the almost extinct Konyak Tribe language, profoundly express a rich cultural heritage and a captivating celebration of deep-rooted traditions.
Warrior Ancestors
Adorning the faces of Naga tribe warriors, the intricate and symbolic tattoos tell tales of courage, fierce warriors, lineage, and spiritual beliefs, etching a visual narrative that honours their ancestral heritage and evokes a powerful sense of identity and warrior spirit.
Ancestral hopes & dreams
Bearing the wisdom of generations in their weathered faces, elderly Naga tribe women are living vessels of history, embodying resilience, grace, and a timeless beauty that transcends age, inspiring respect and admiration for their invaluable contributions to their cultural legacy.