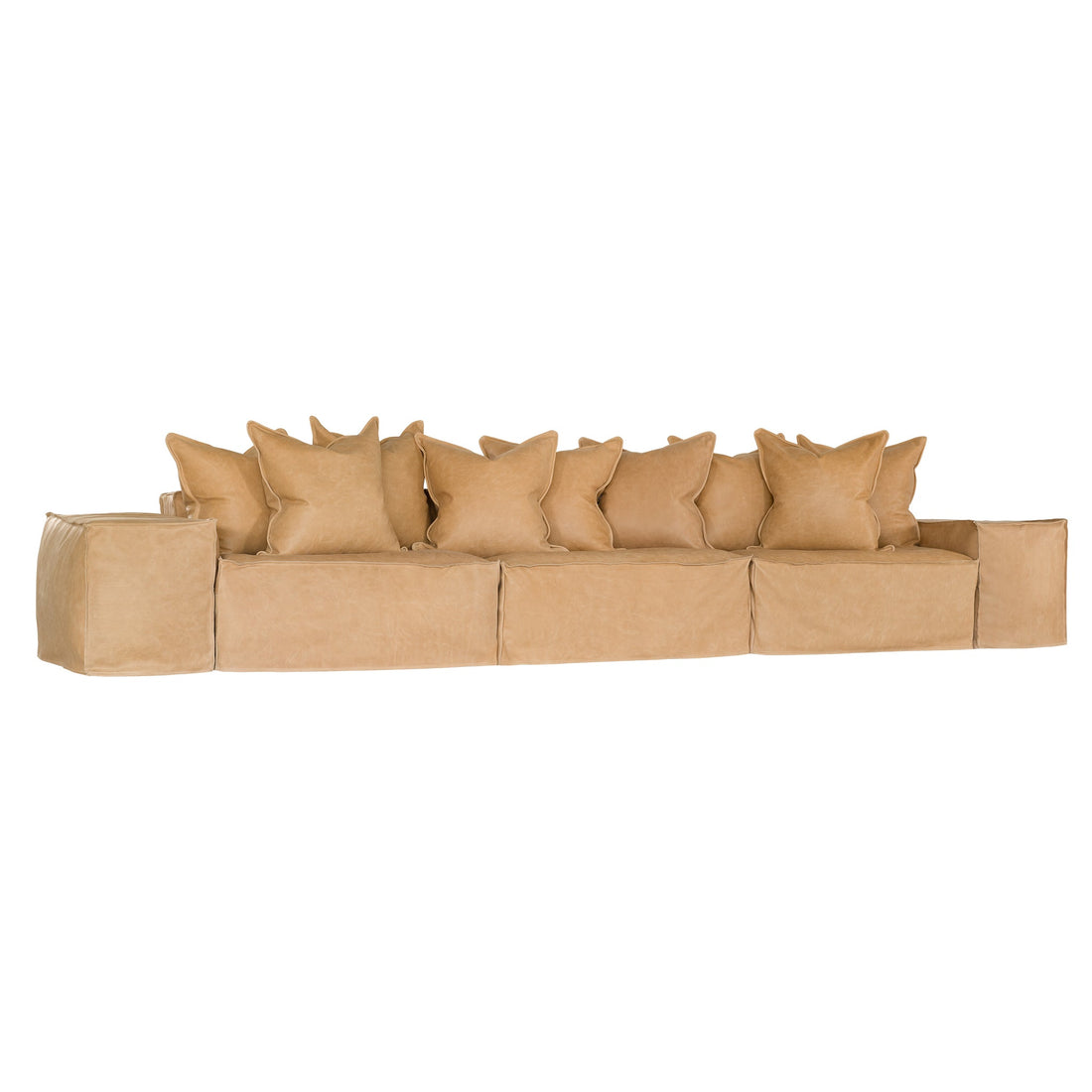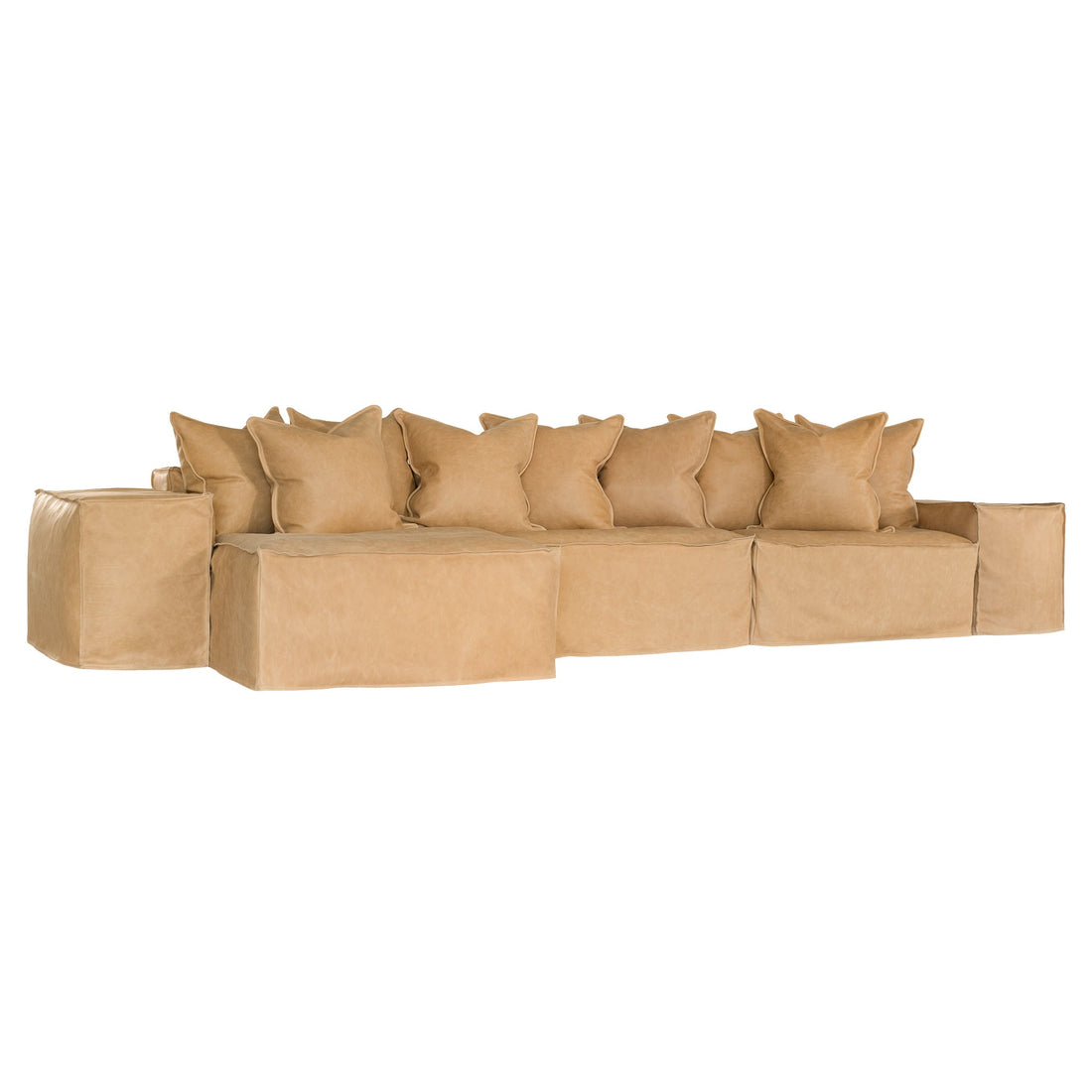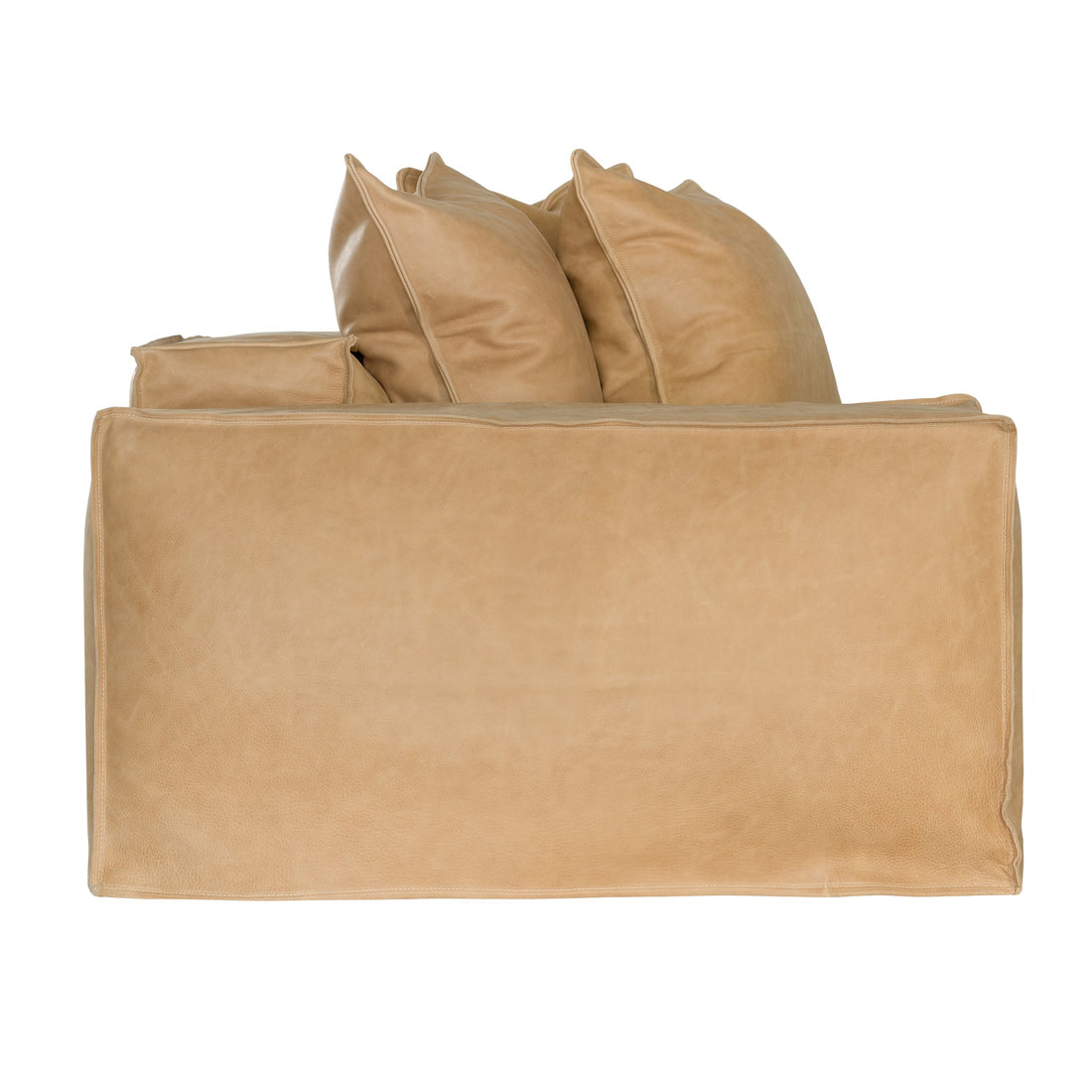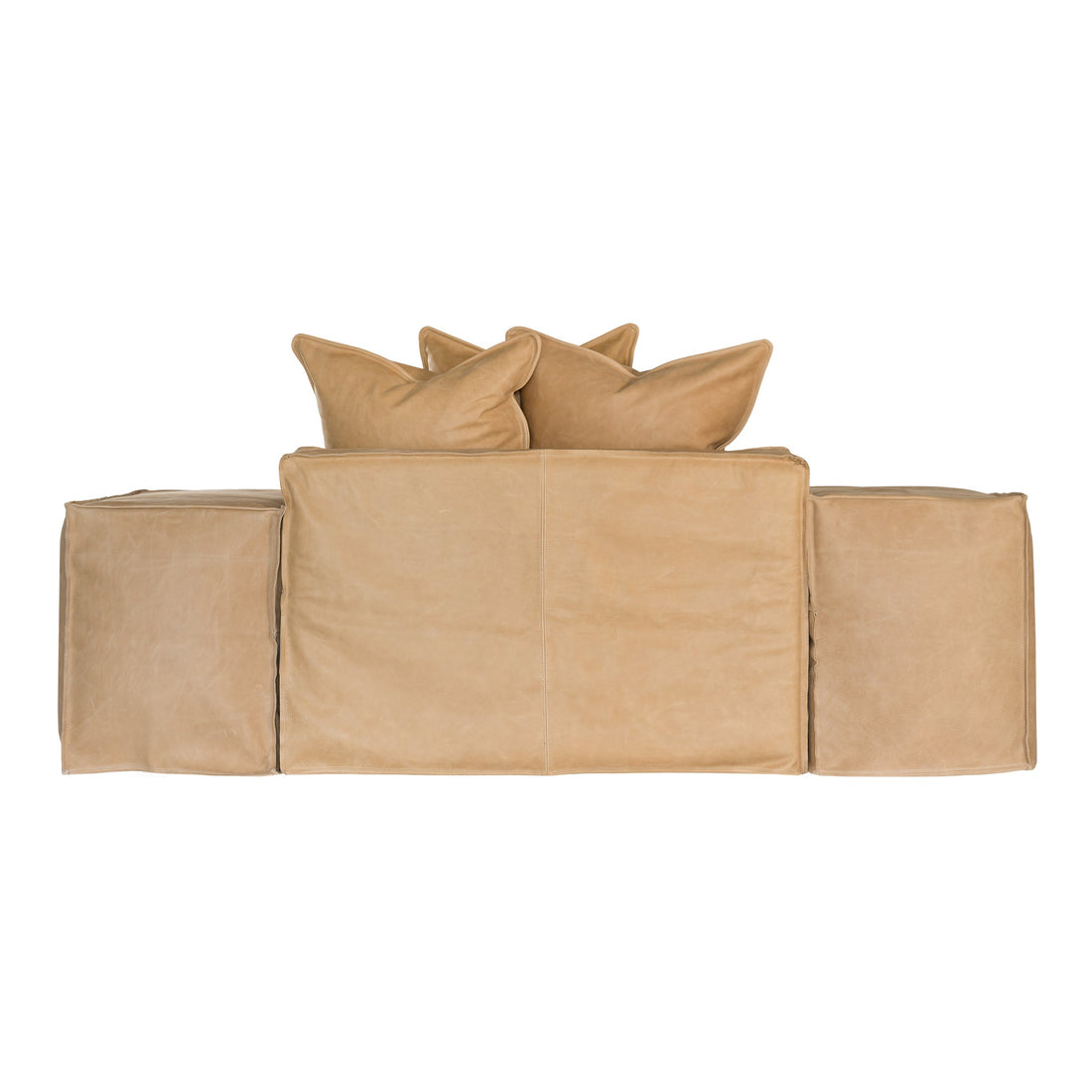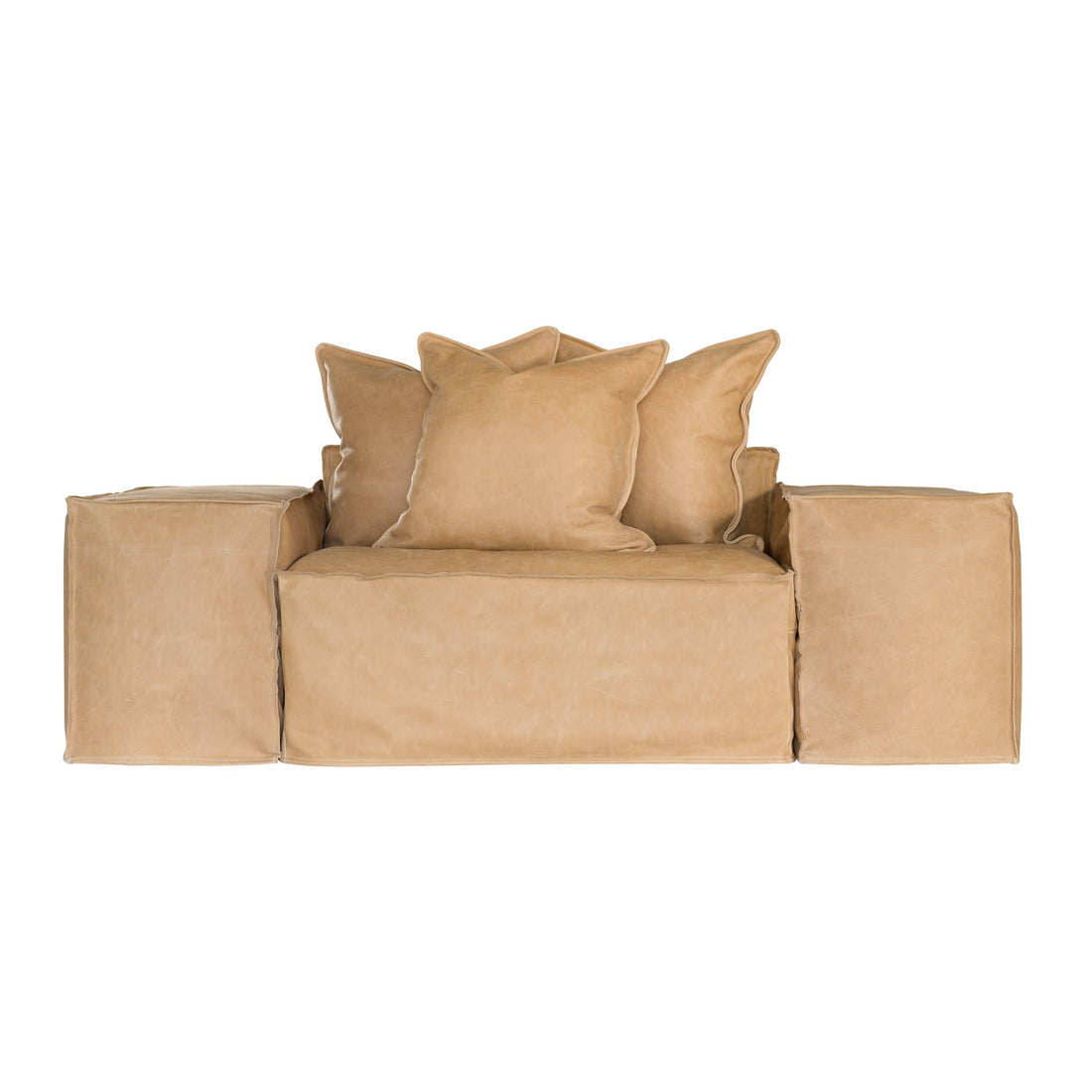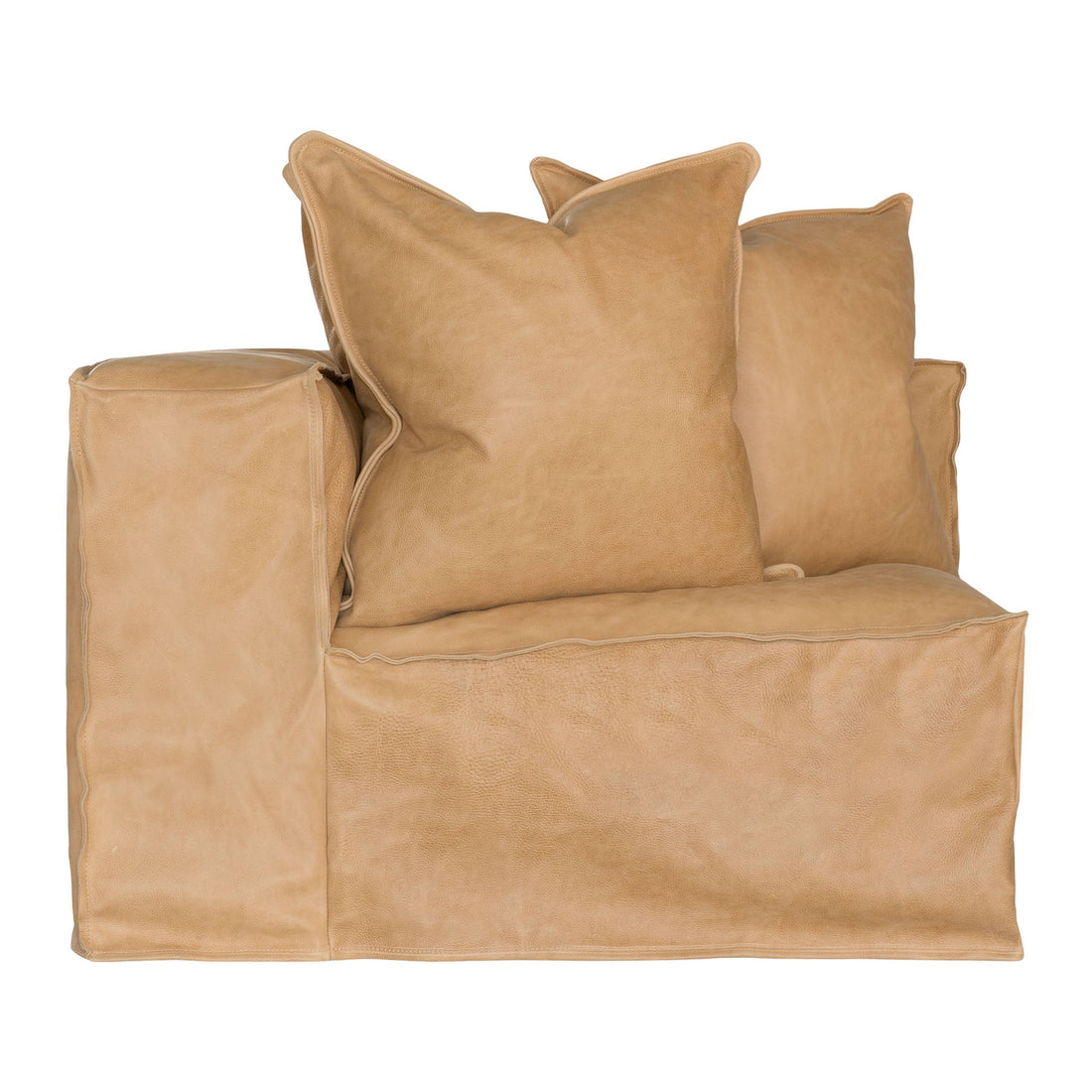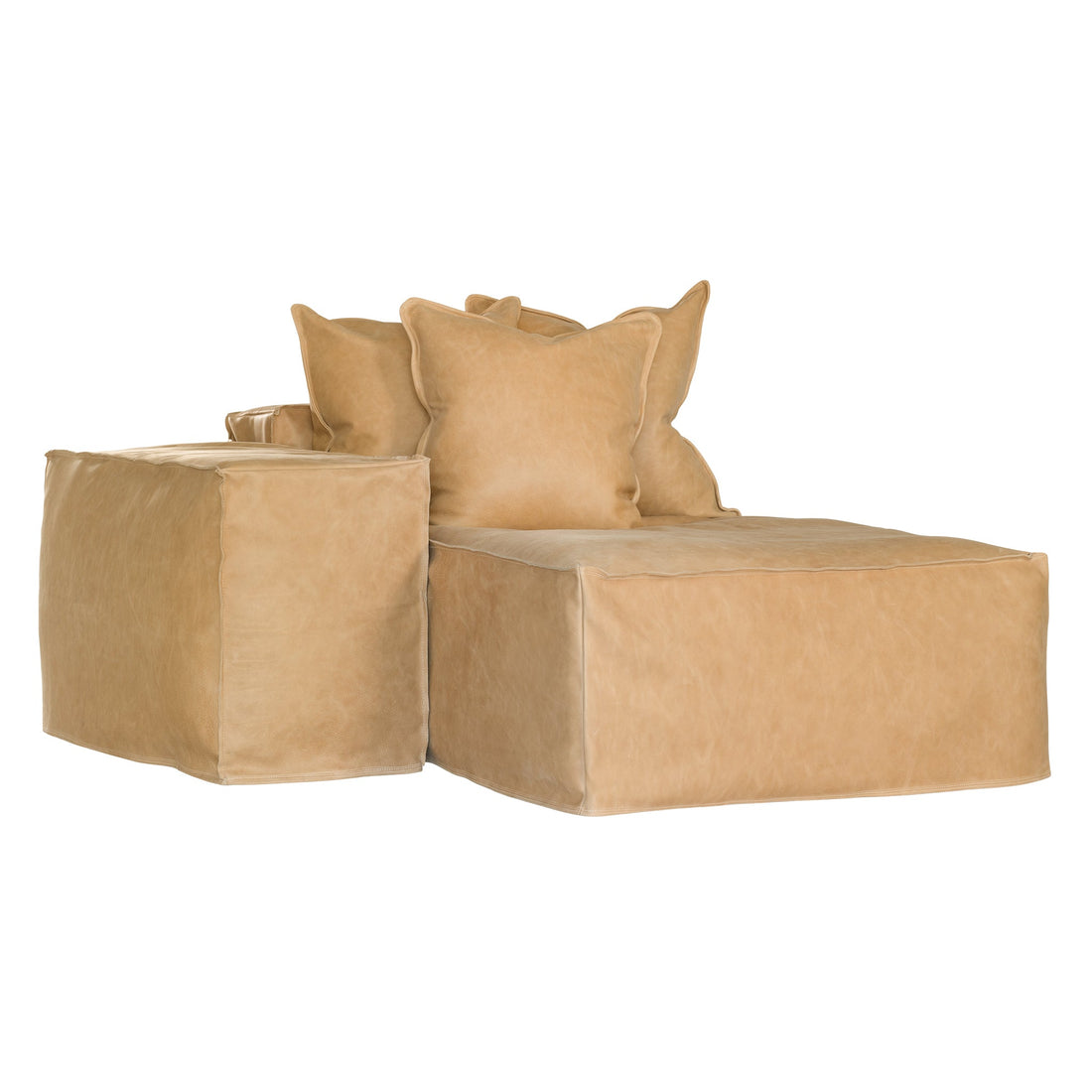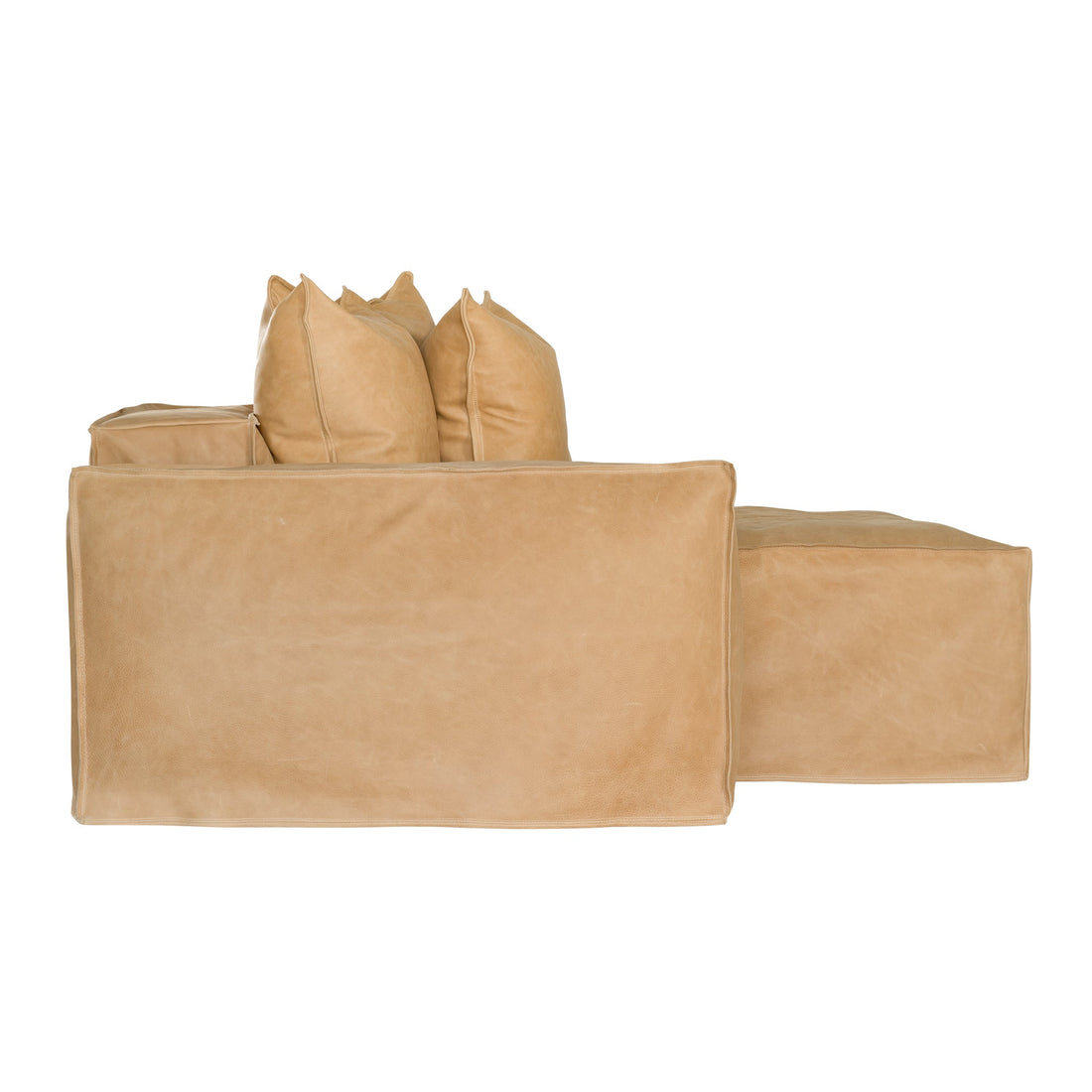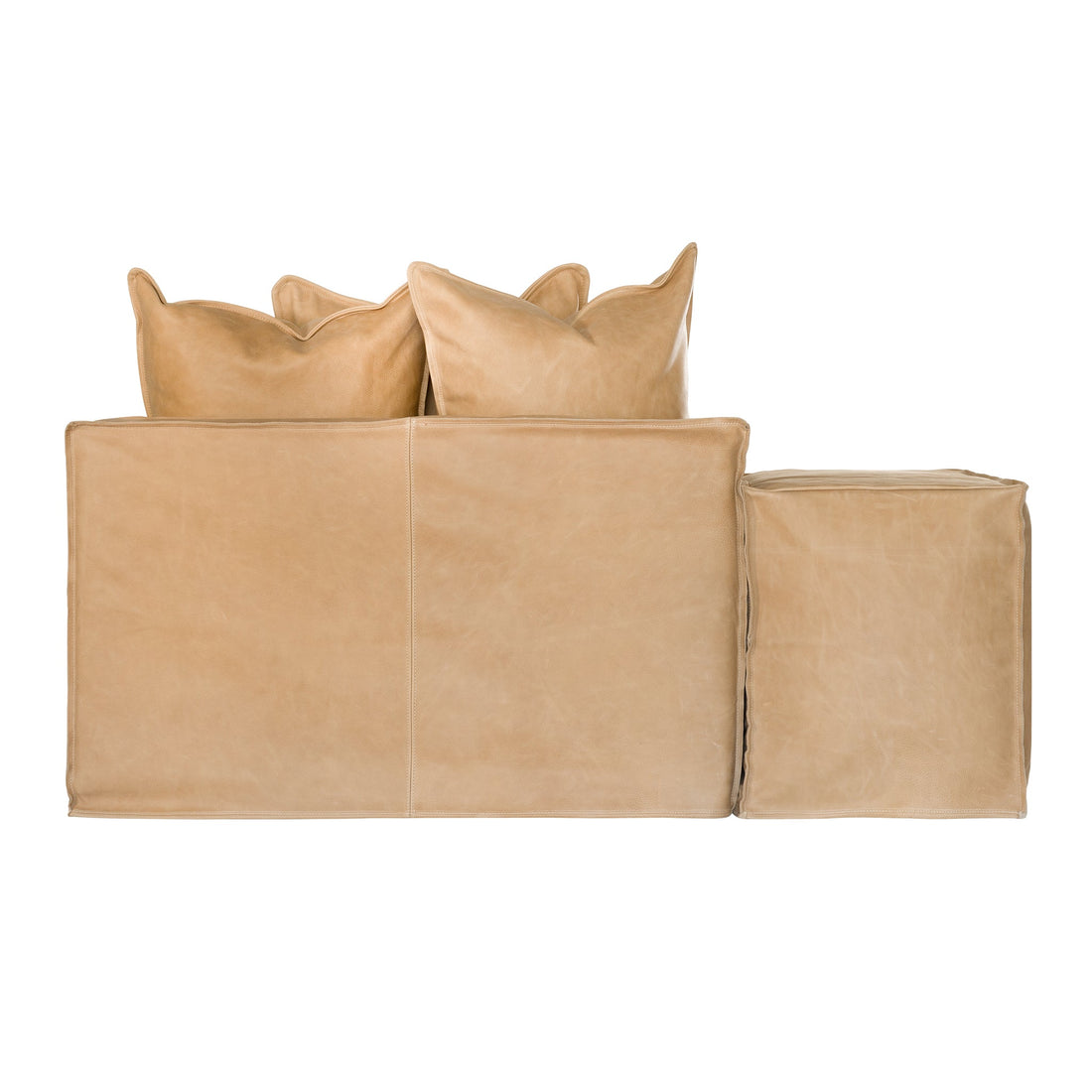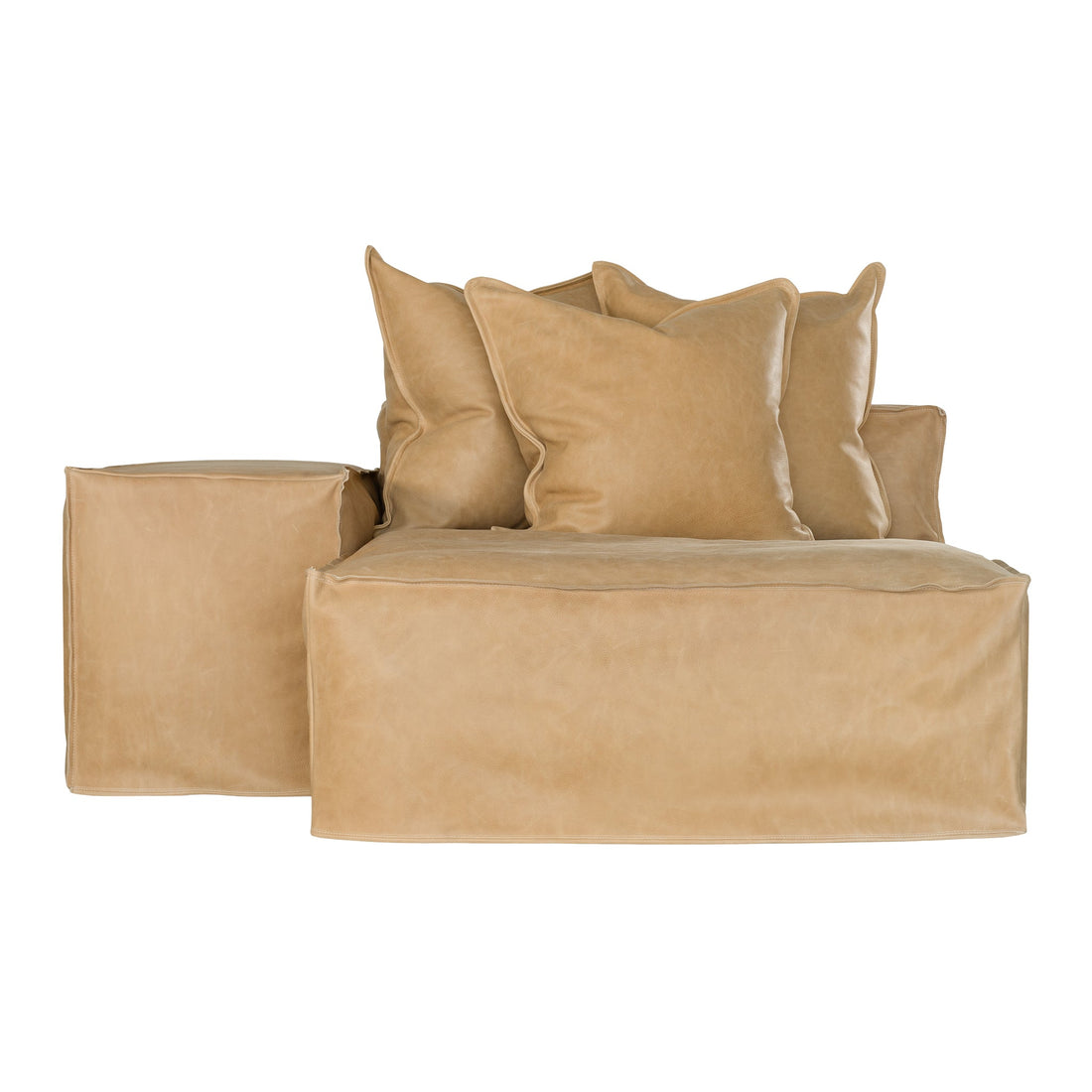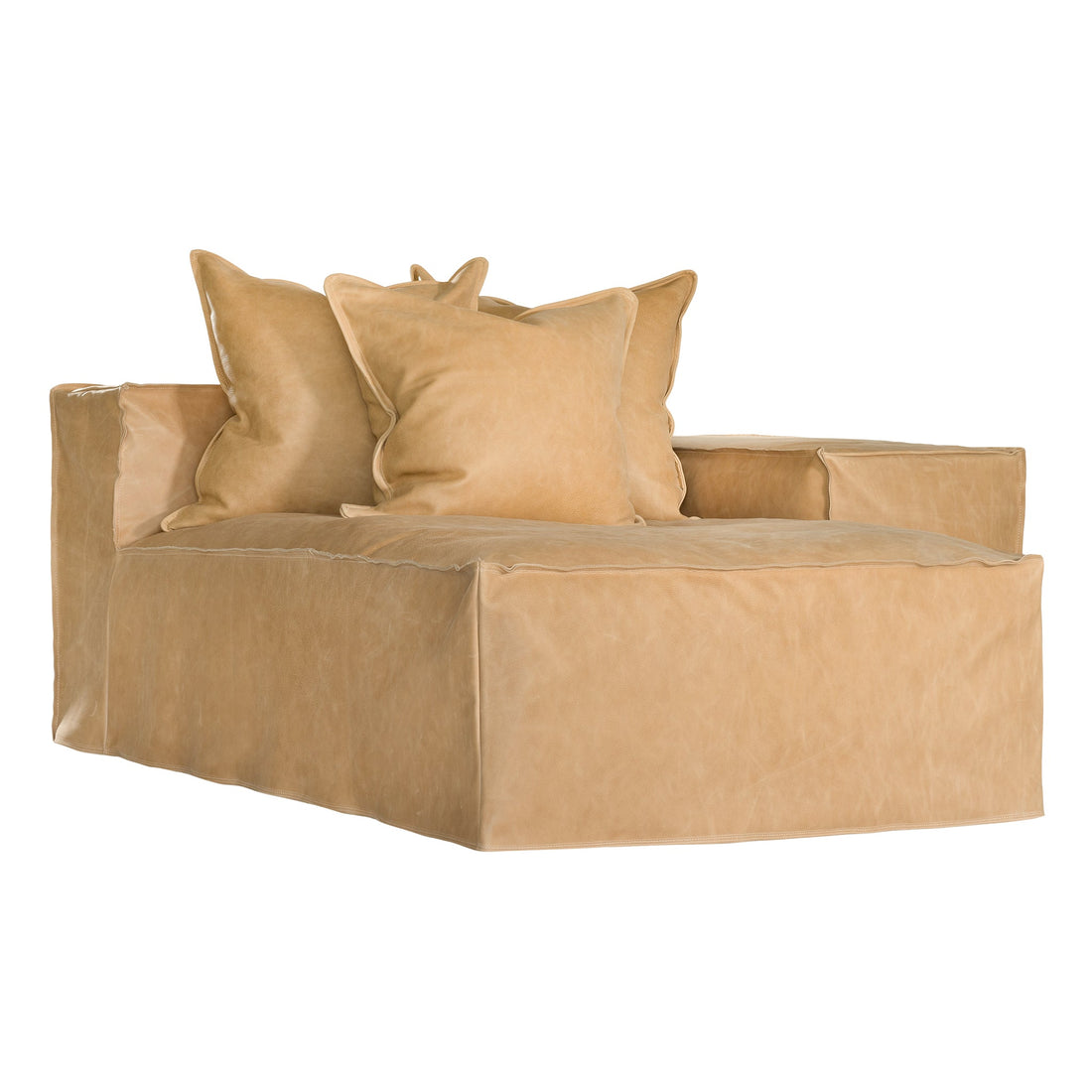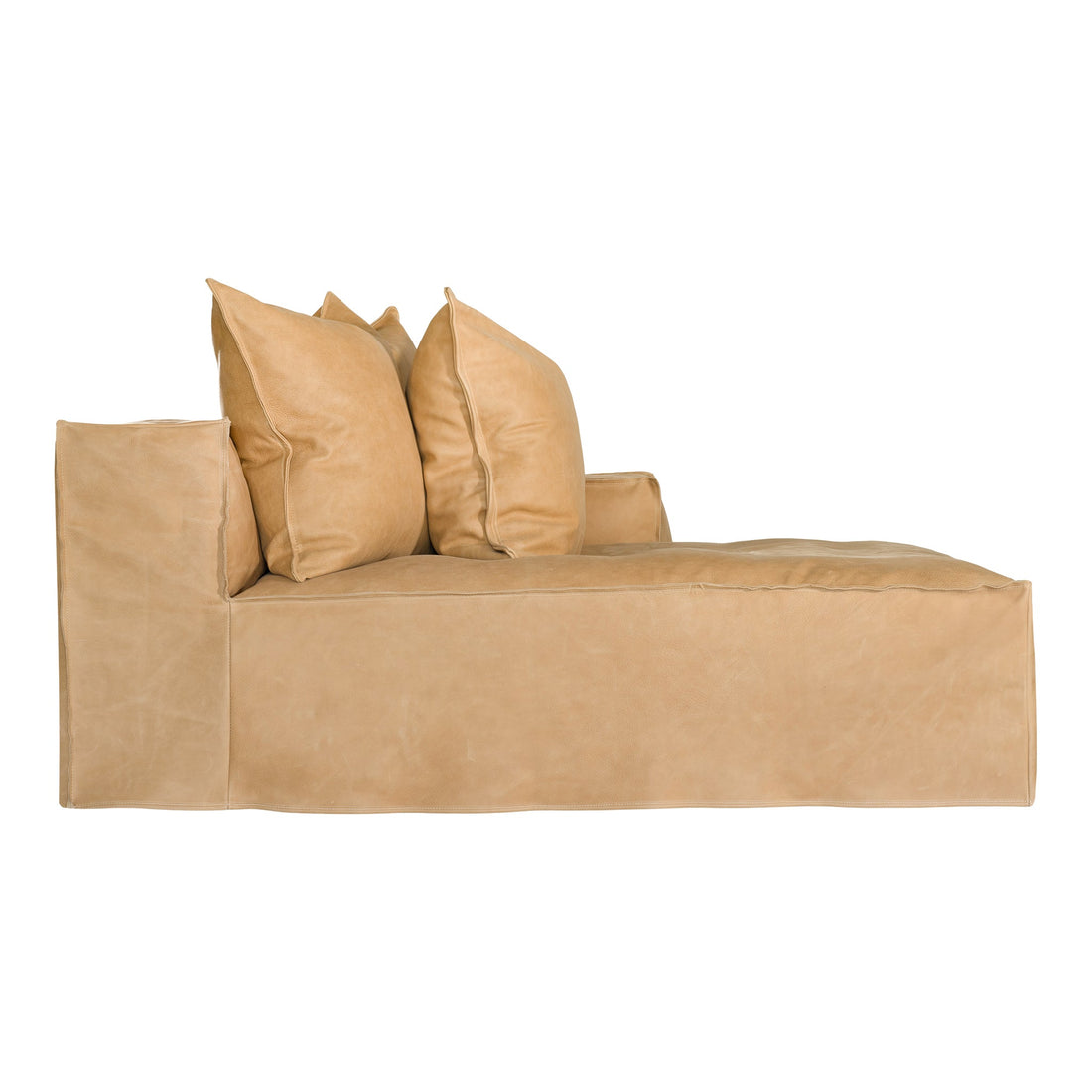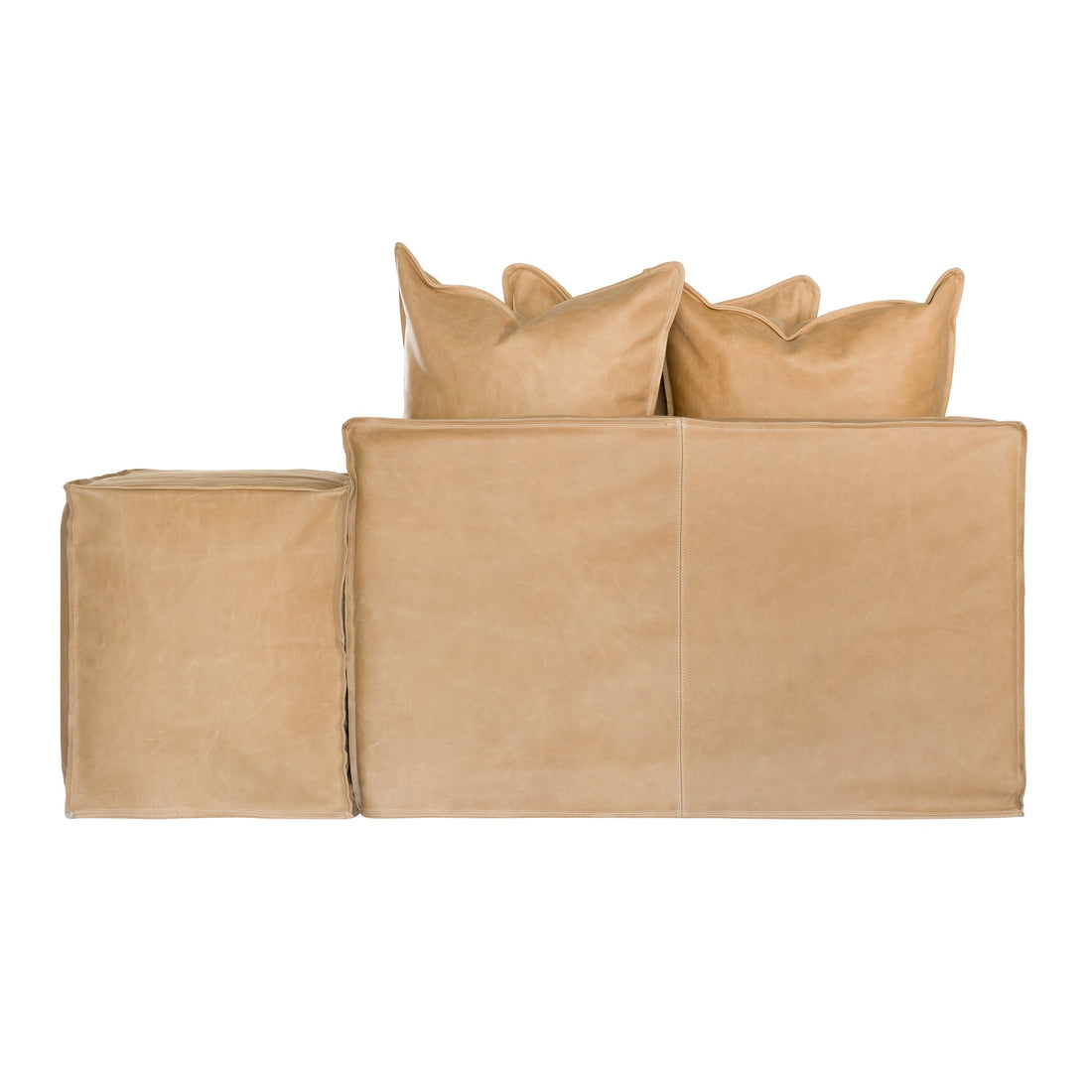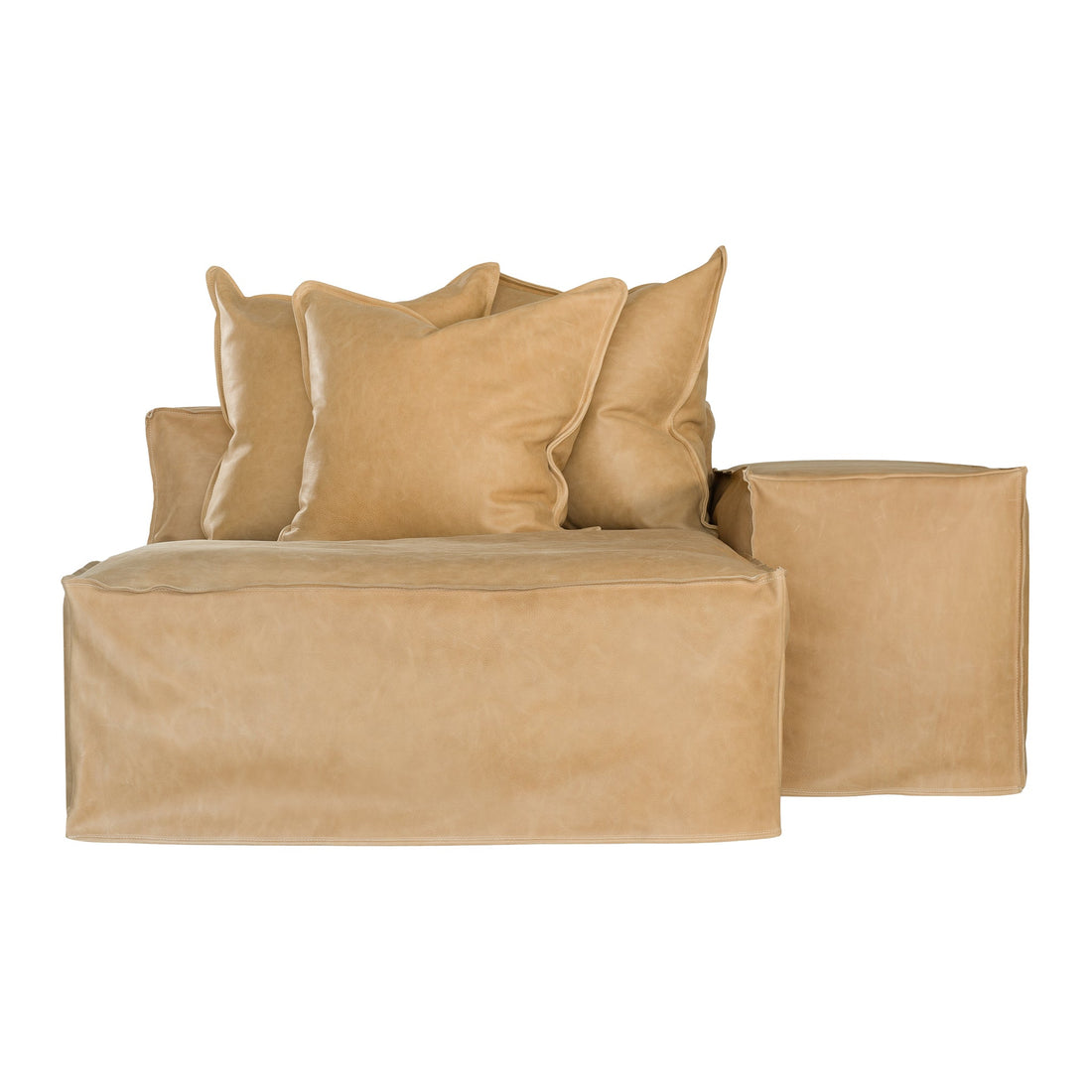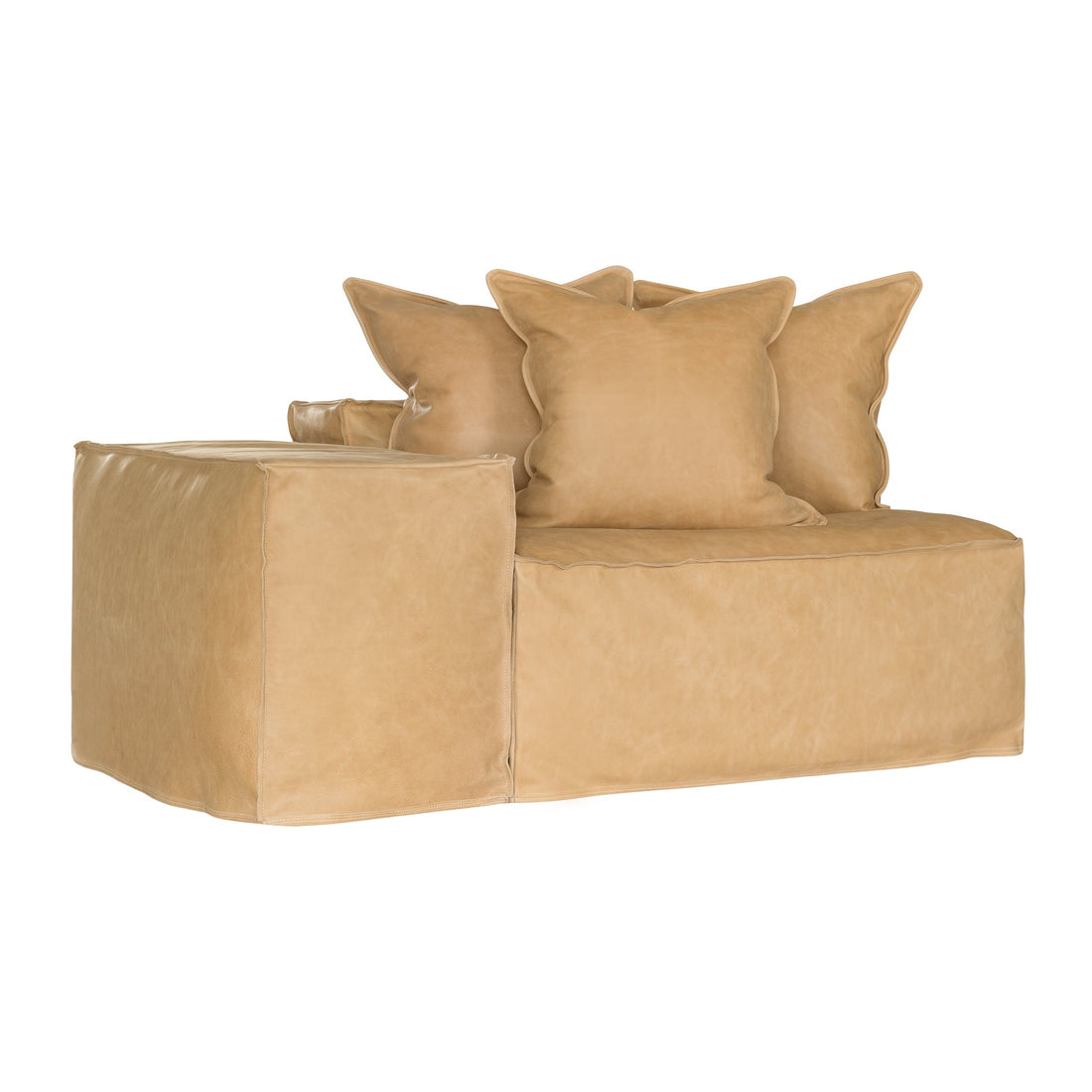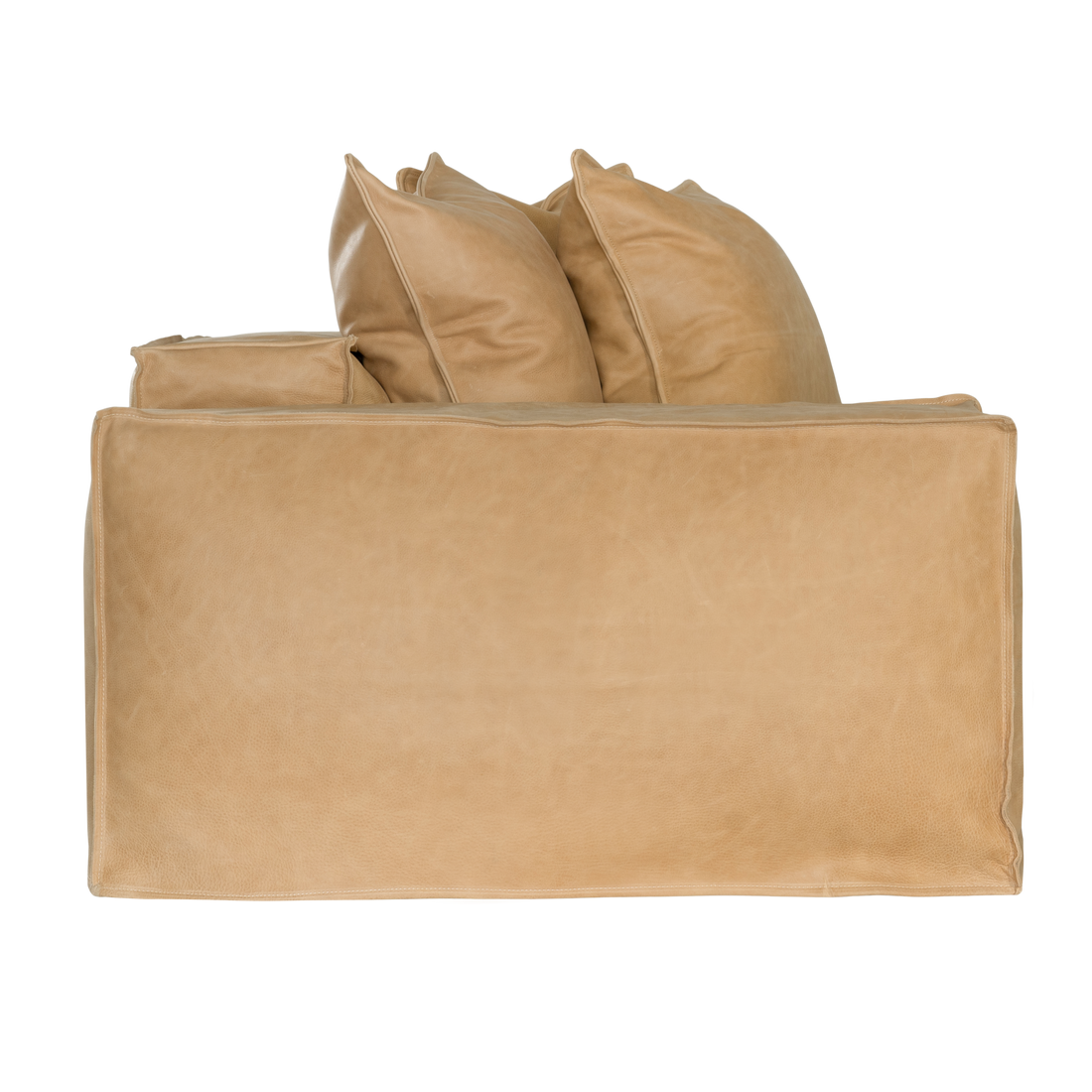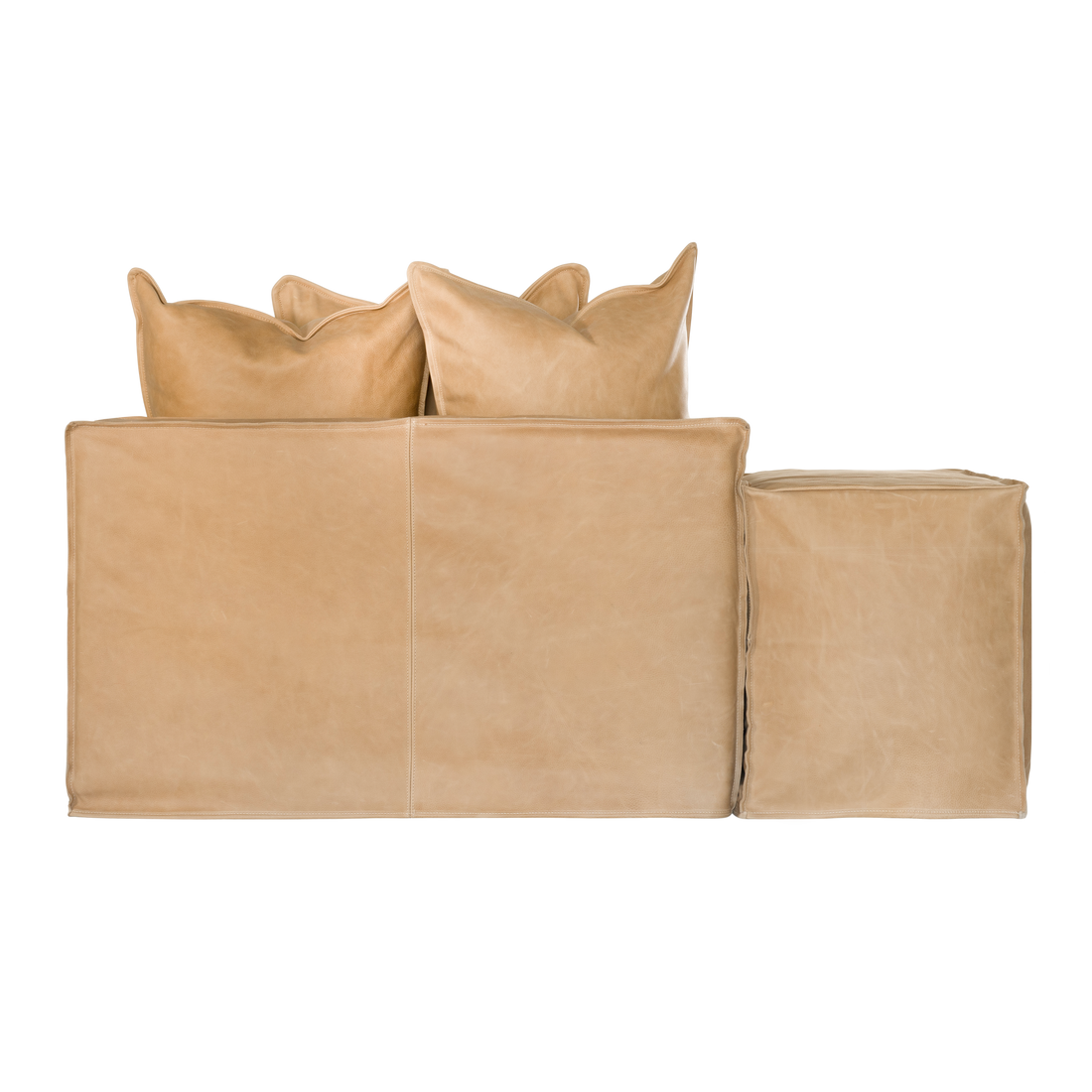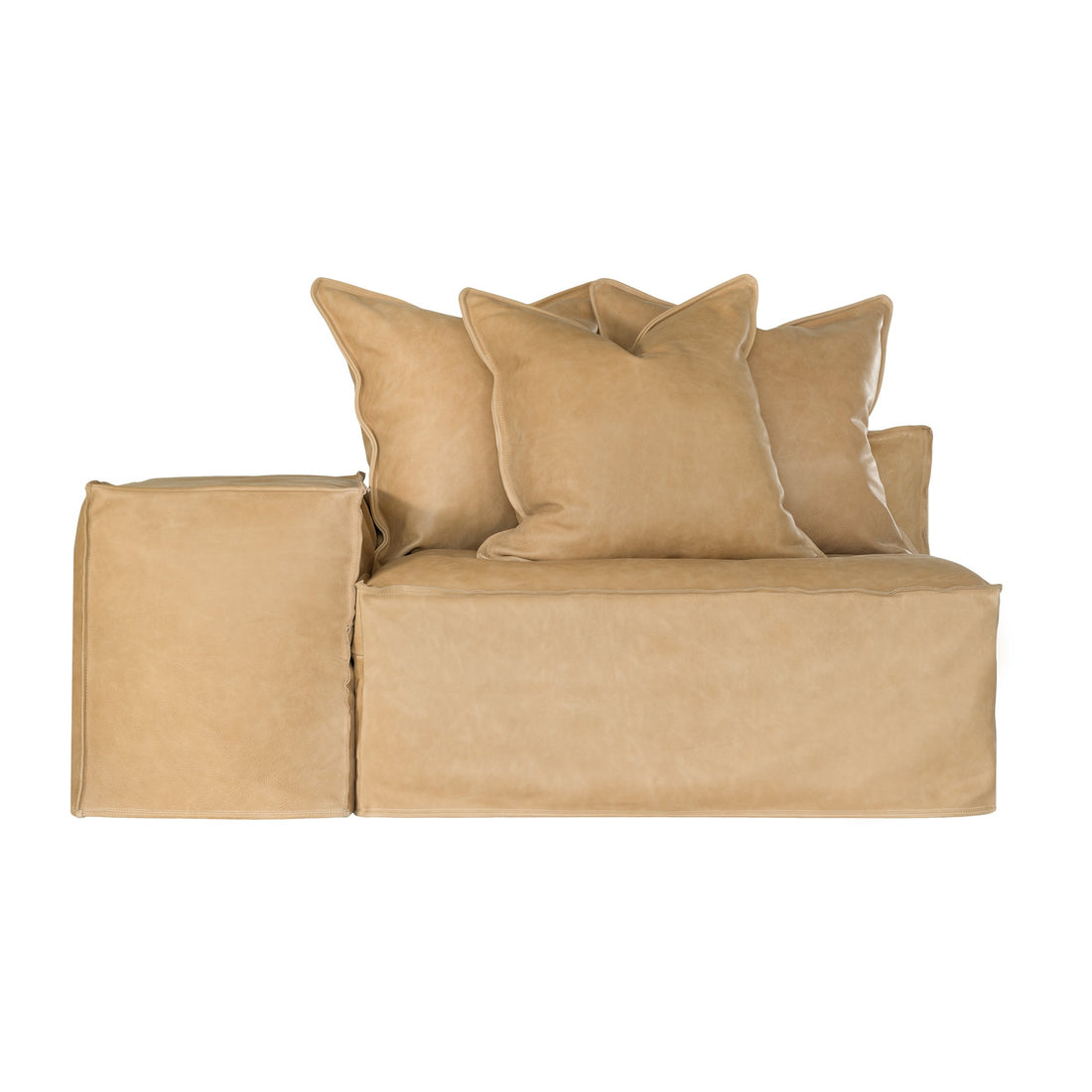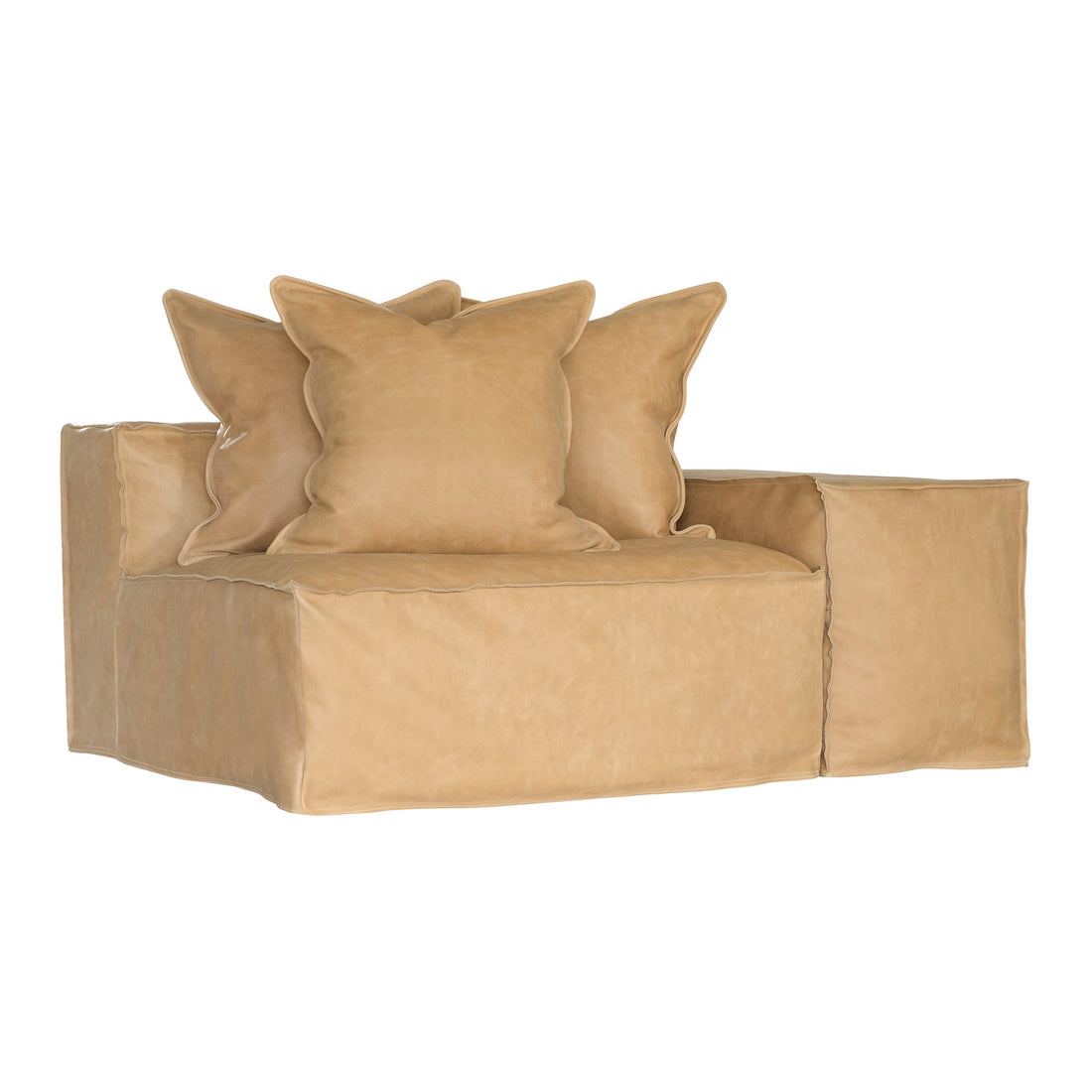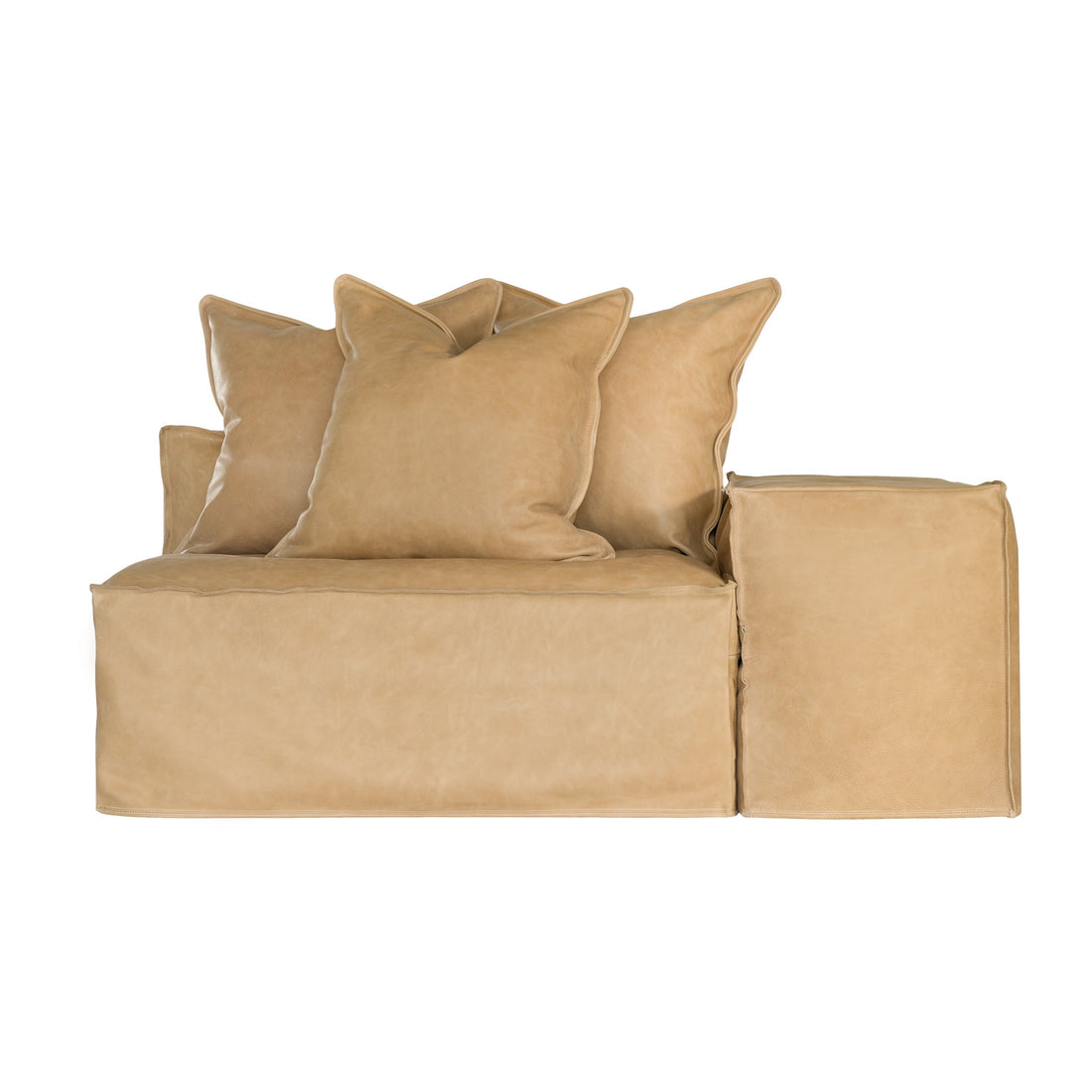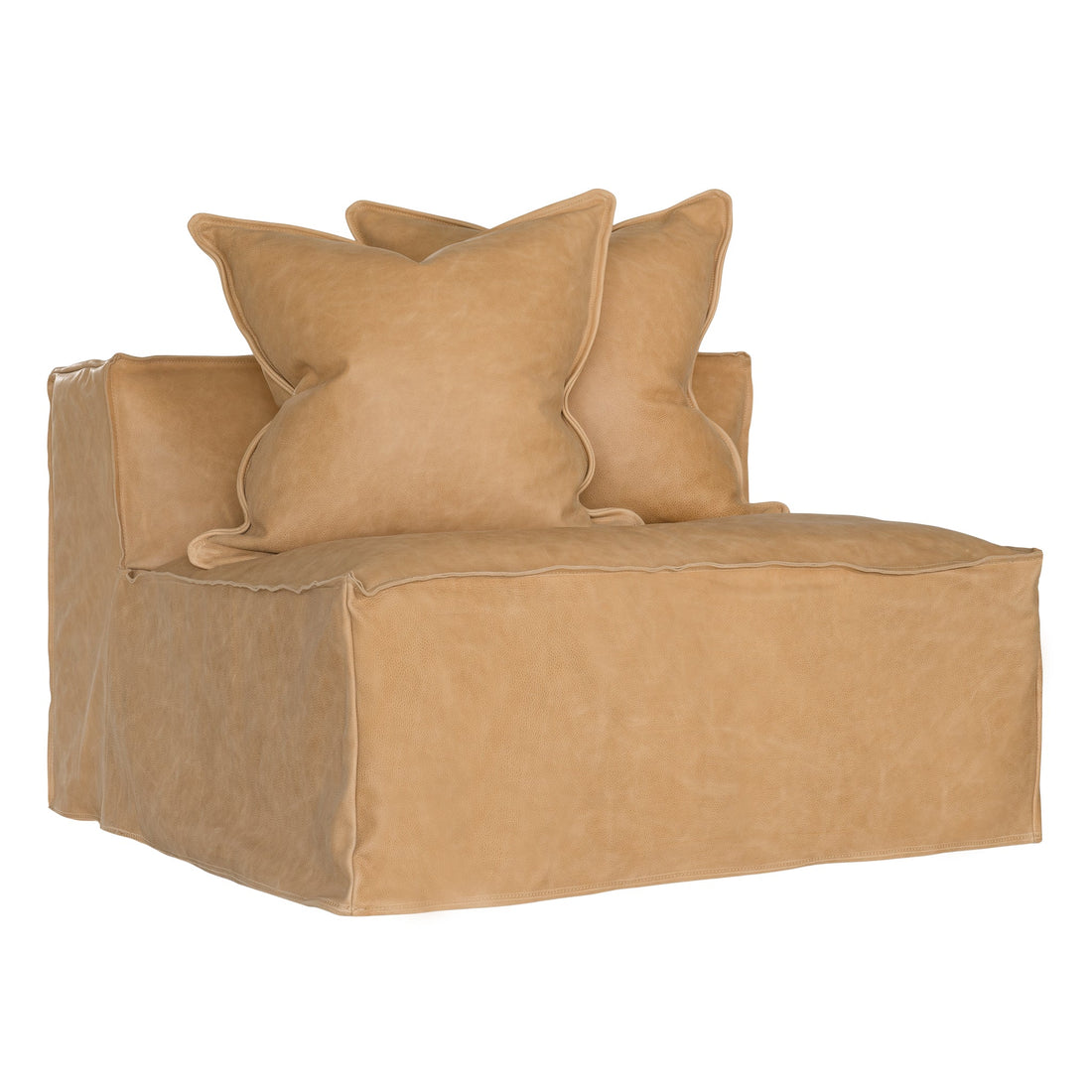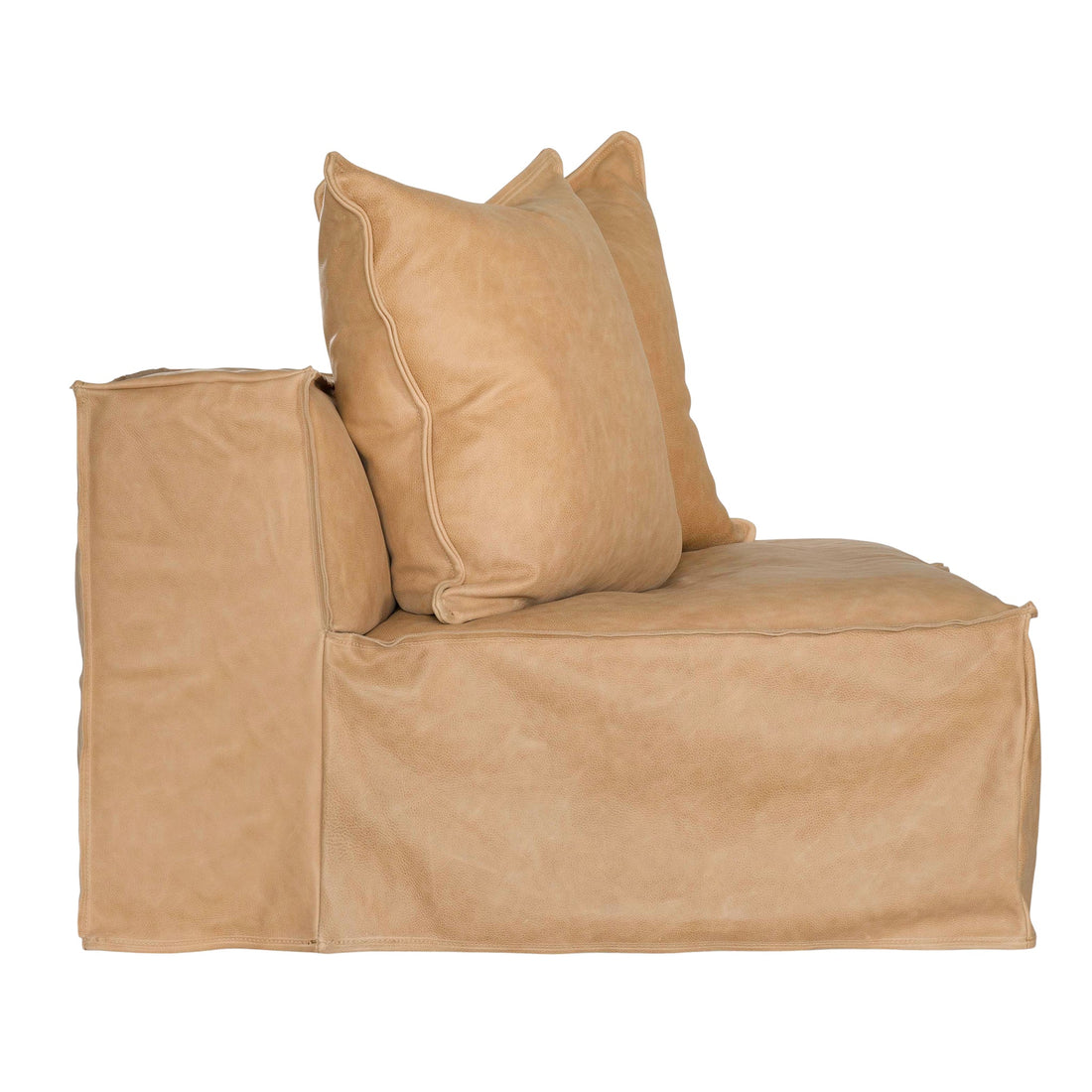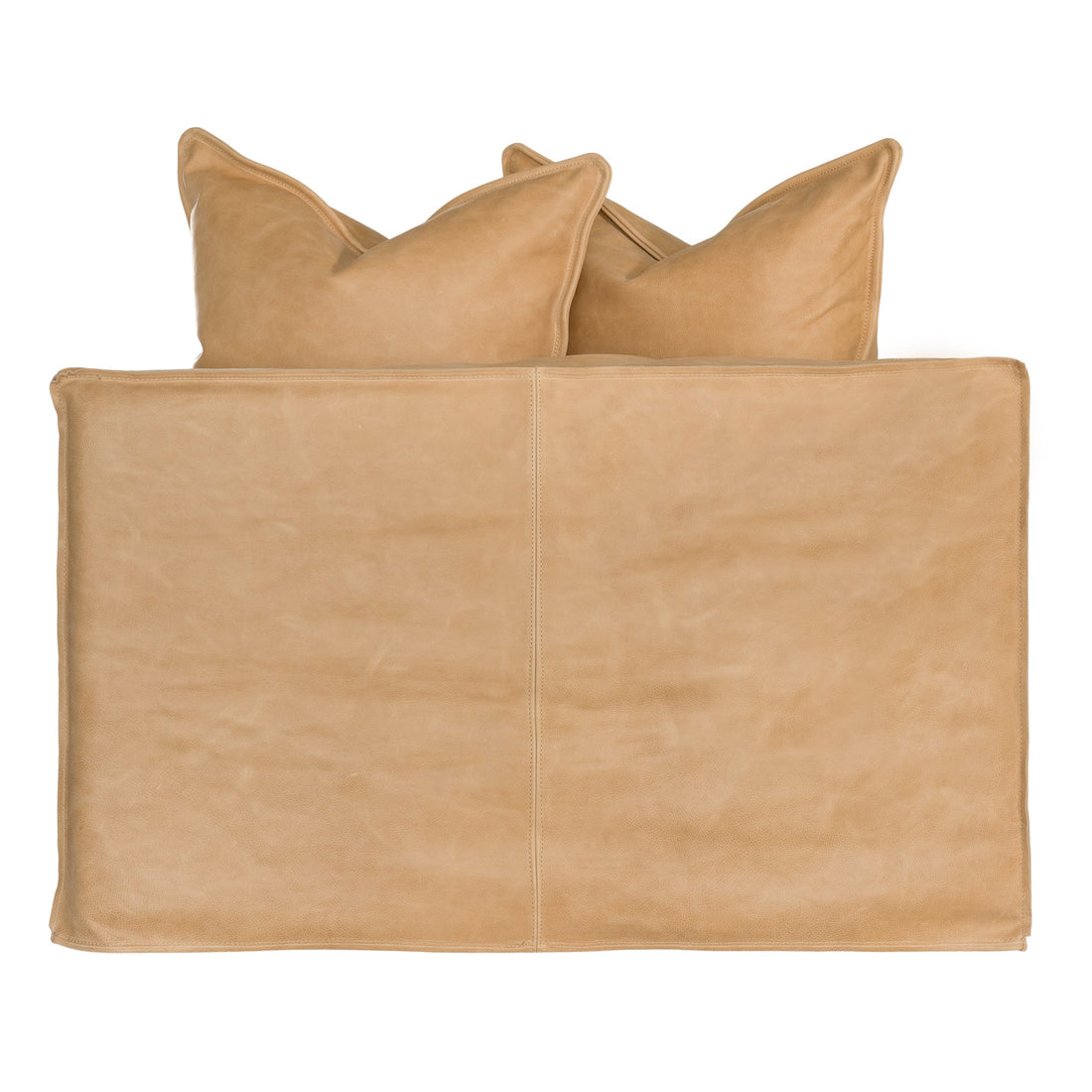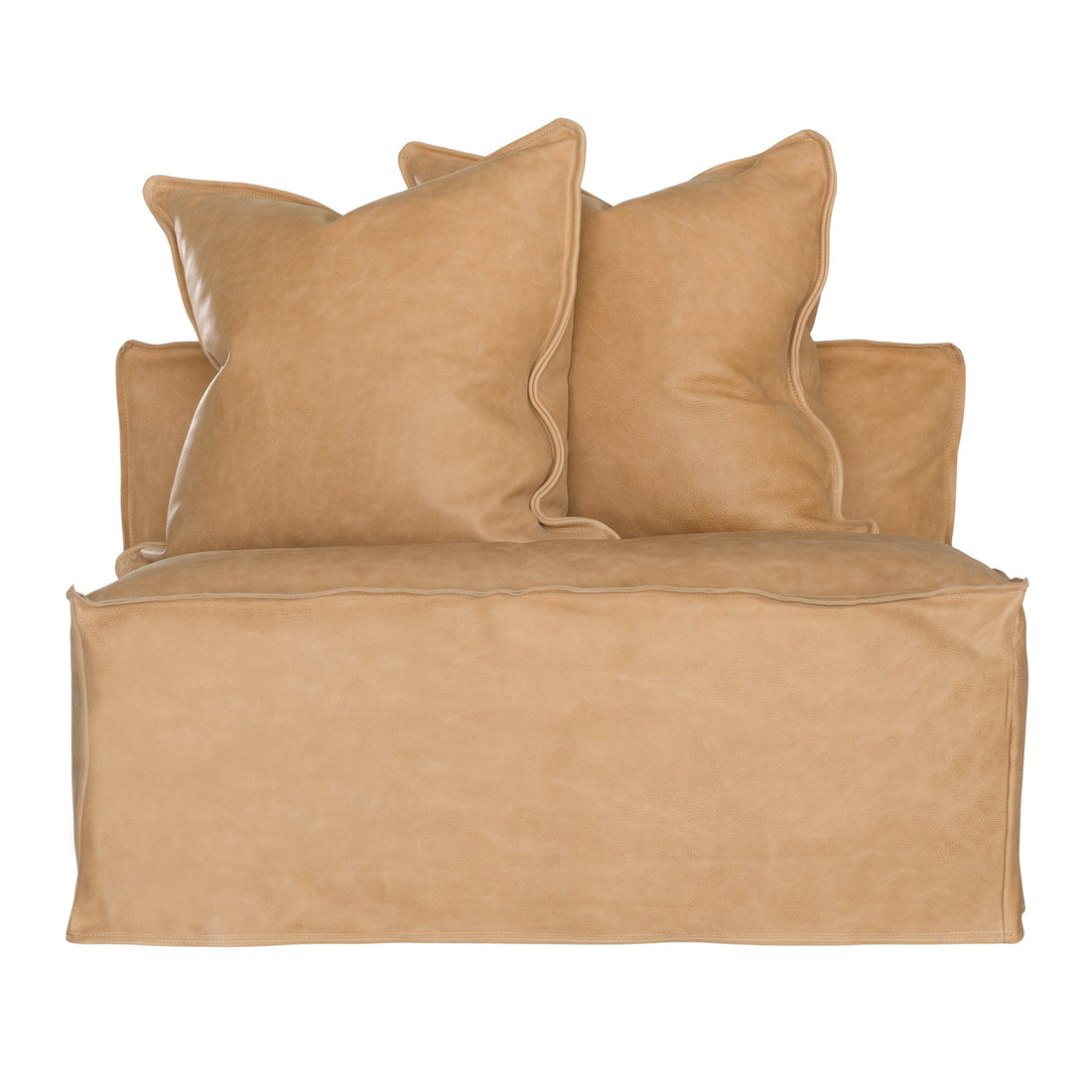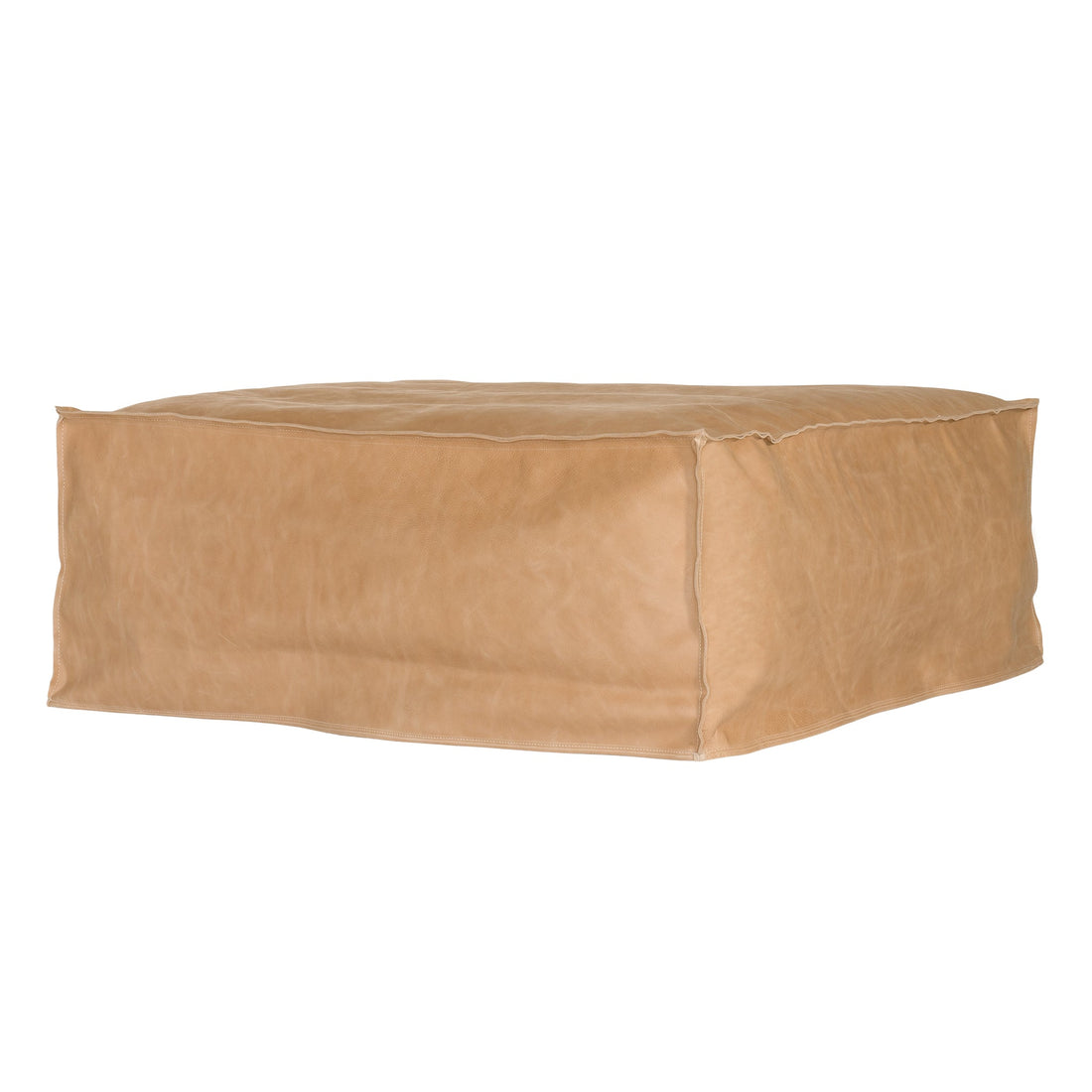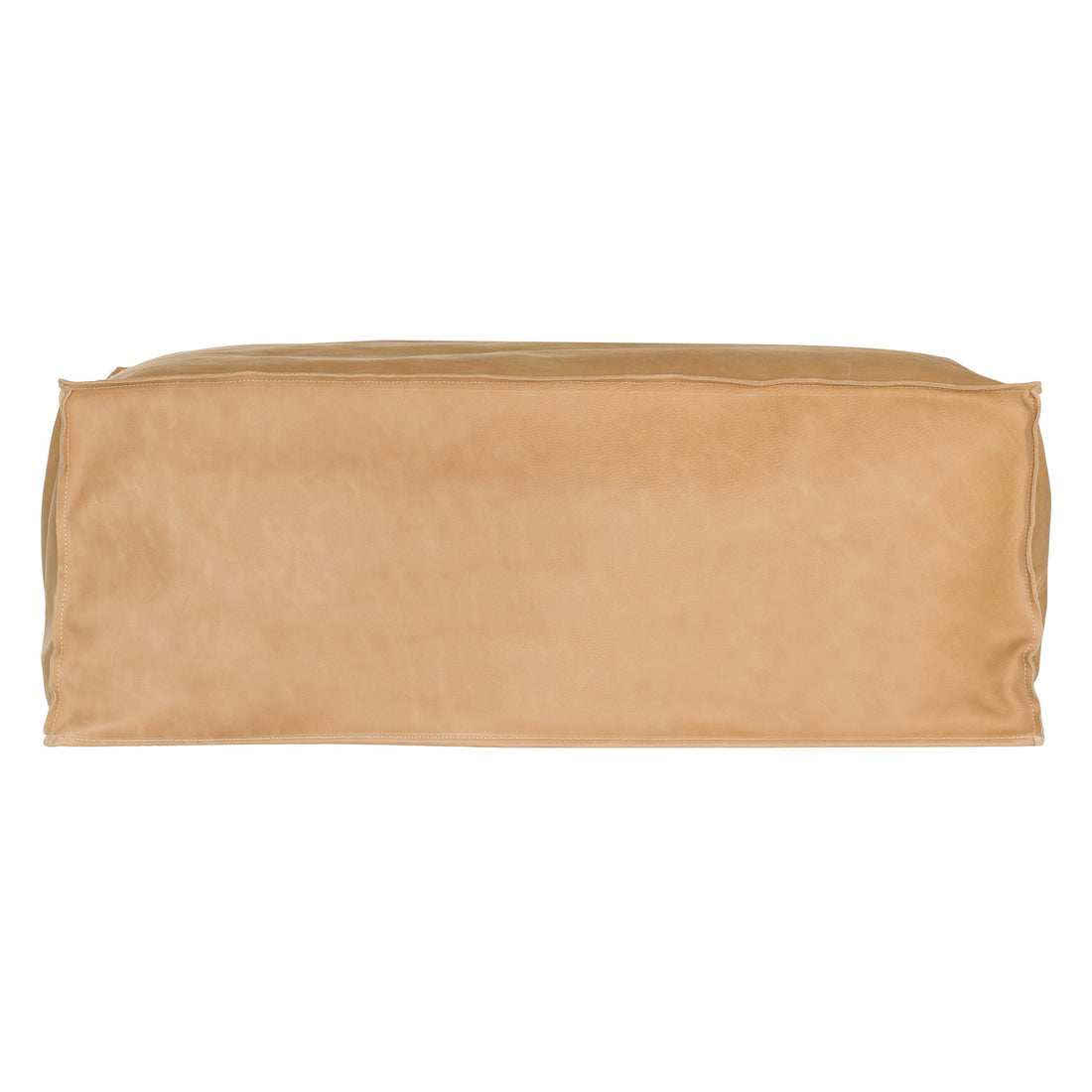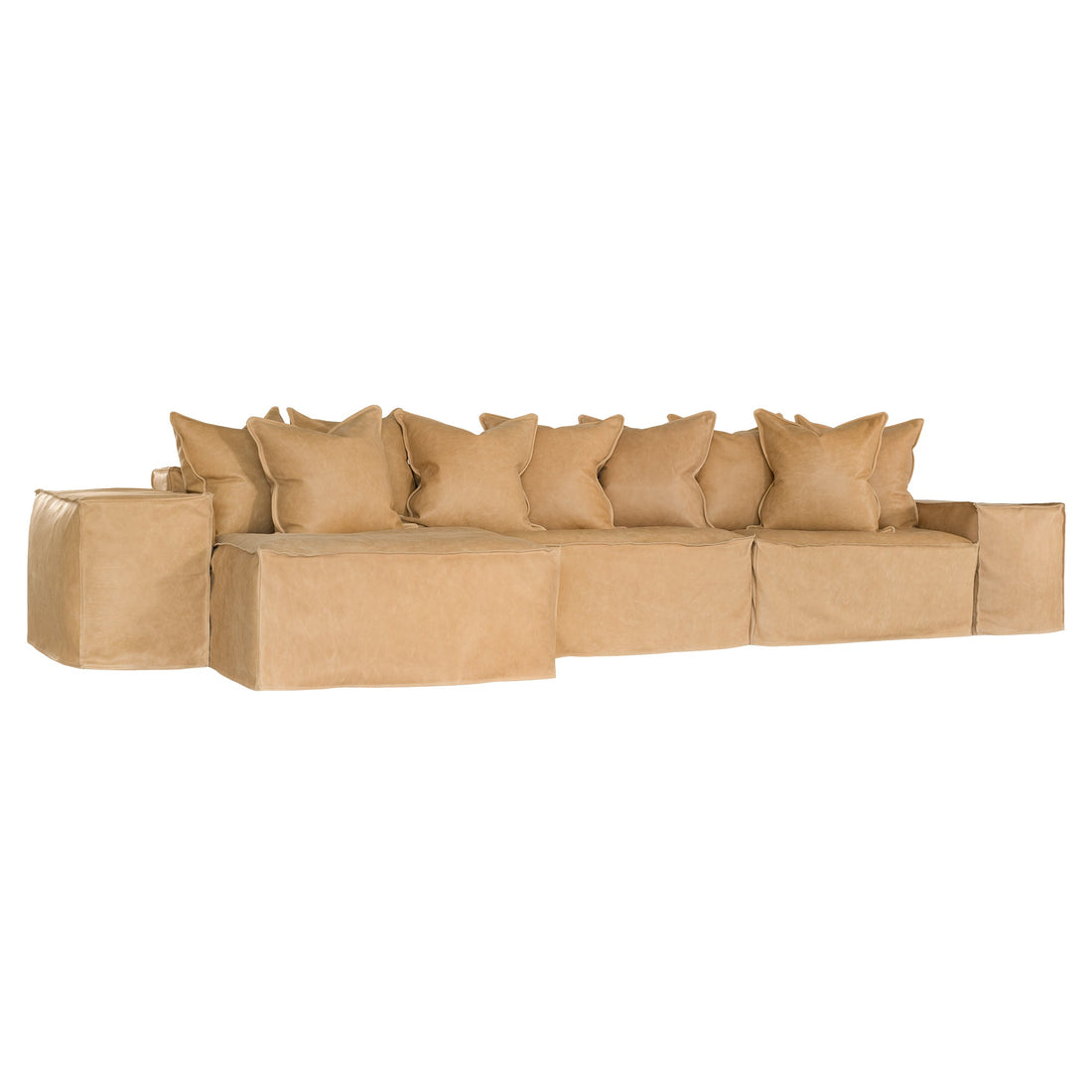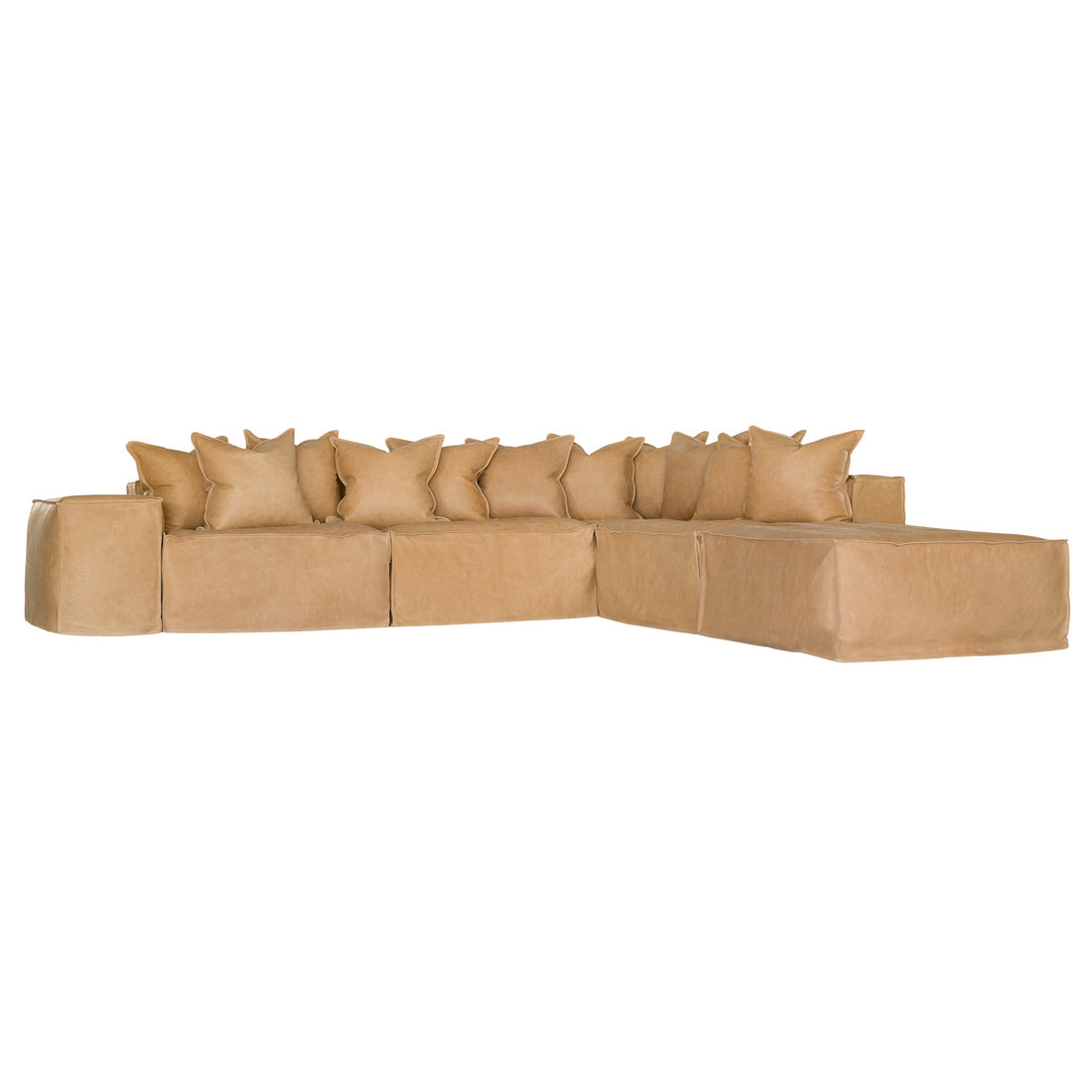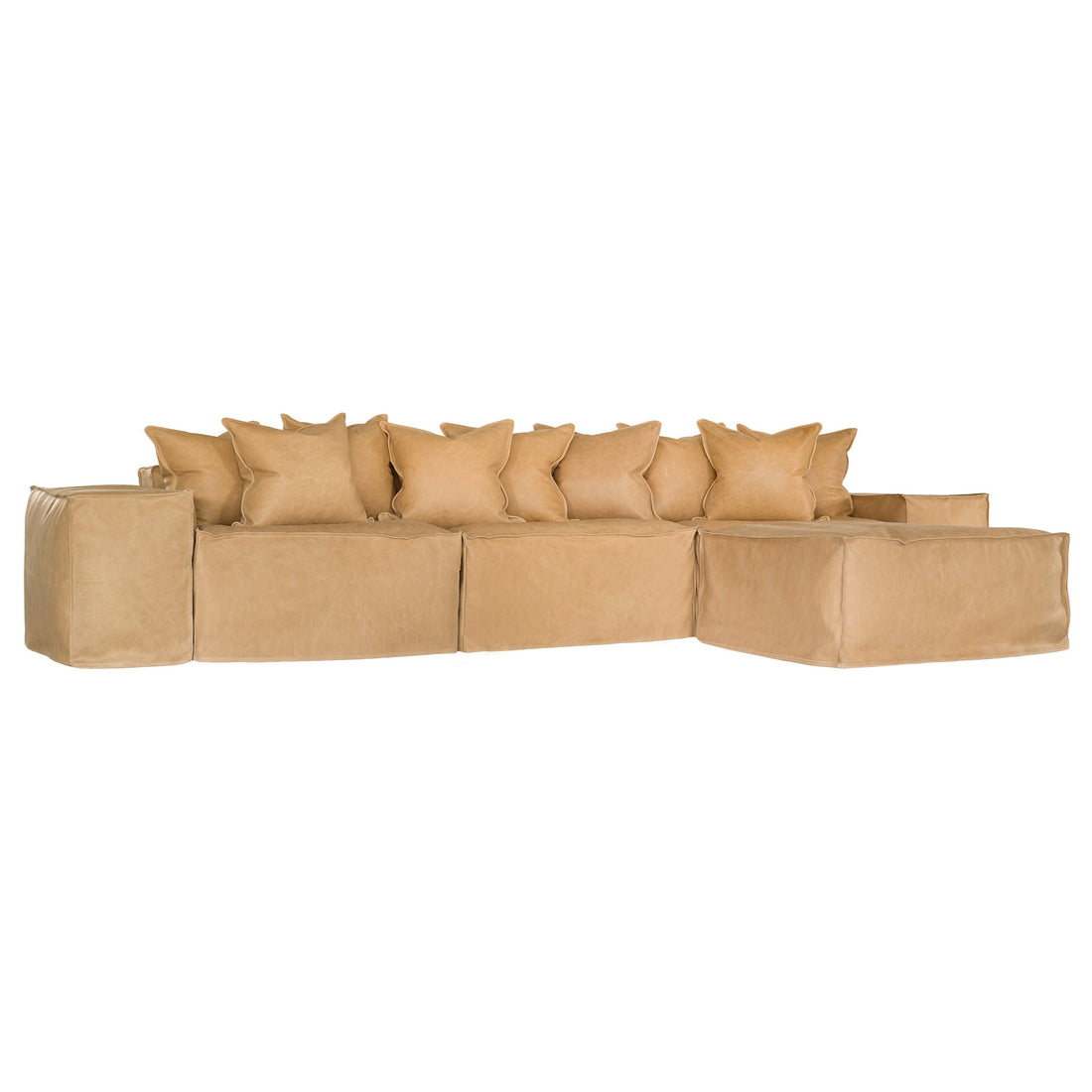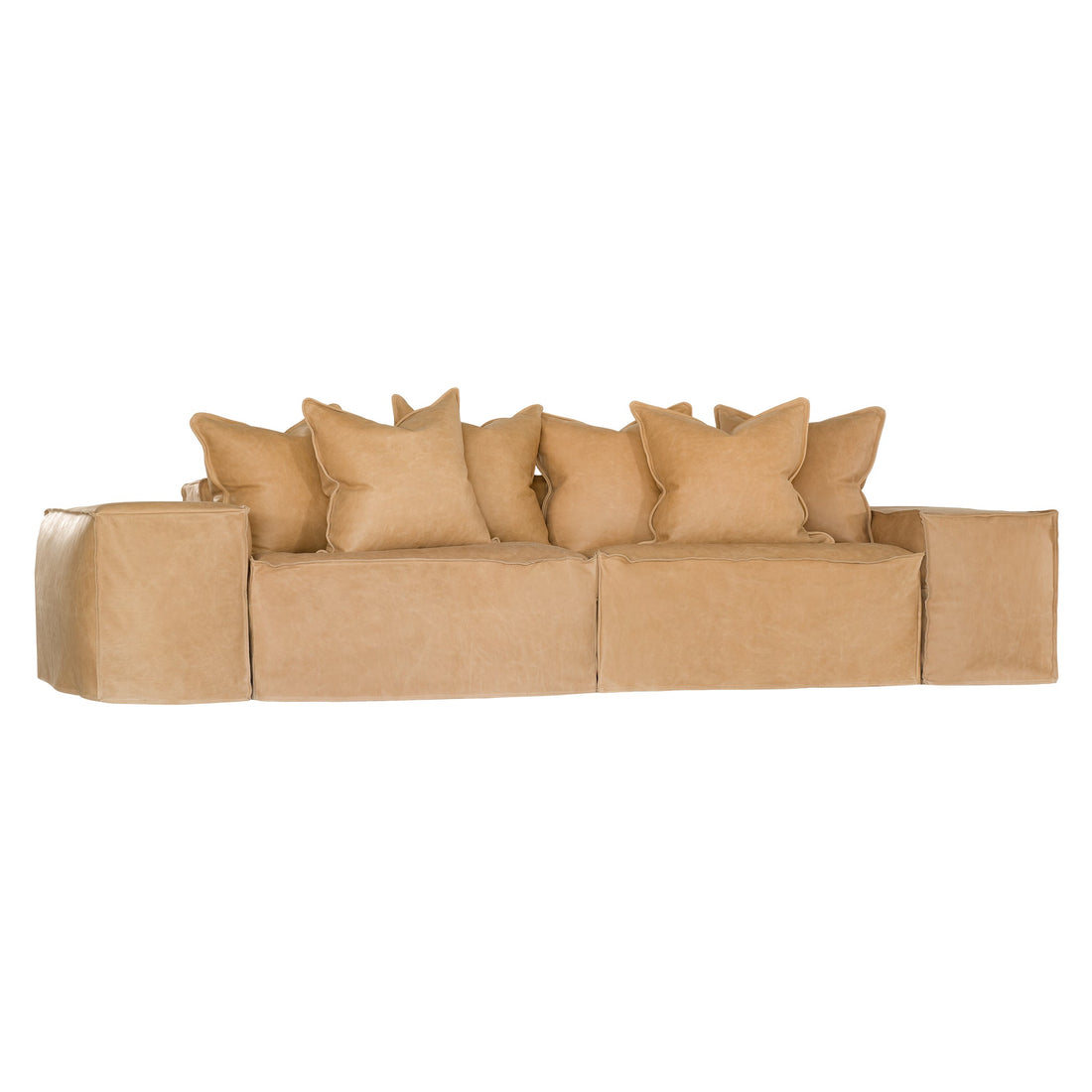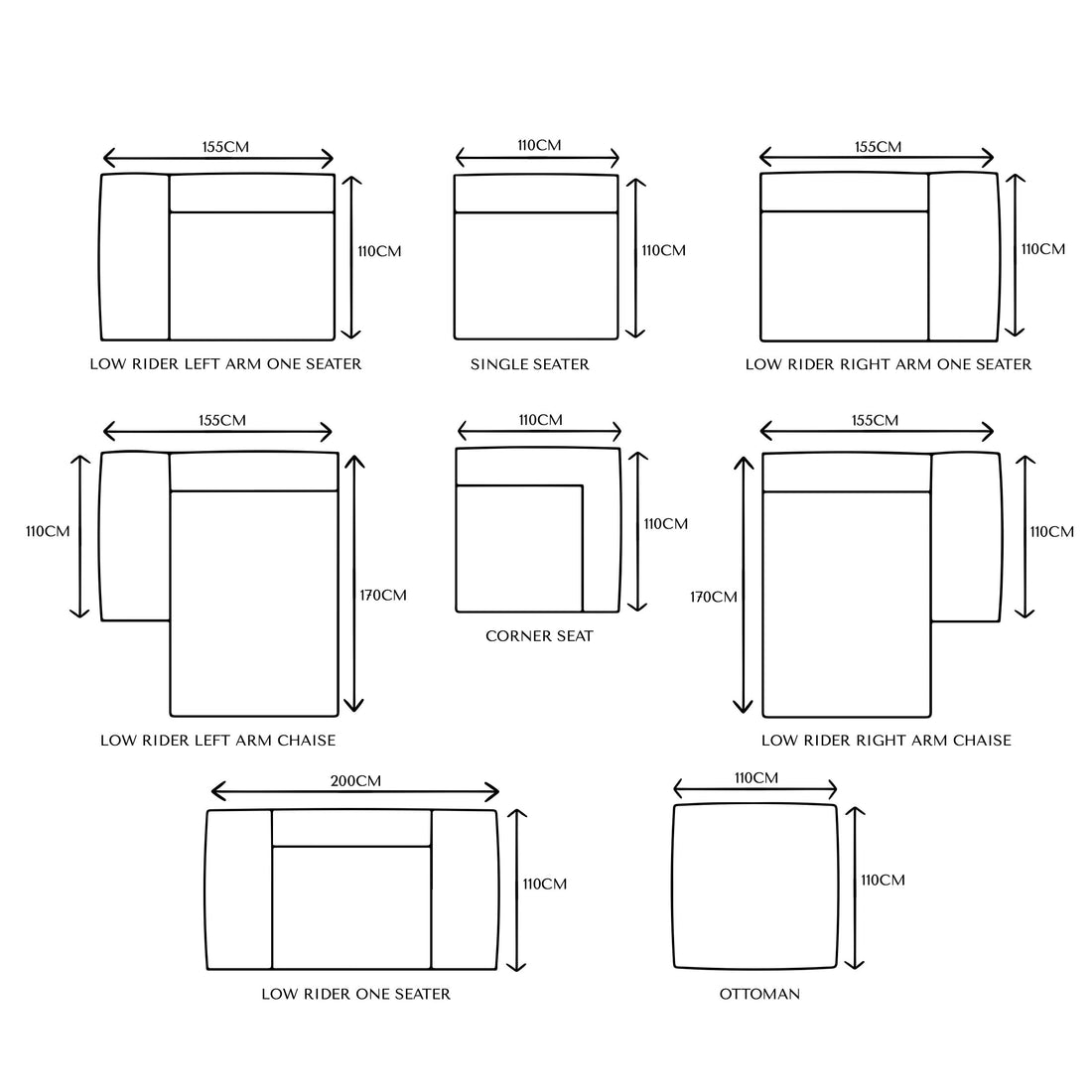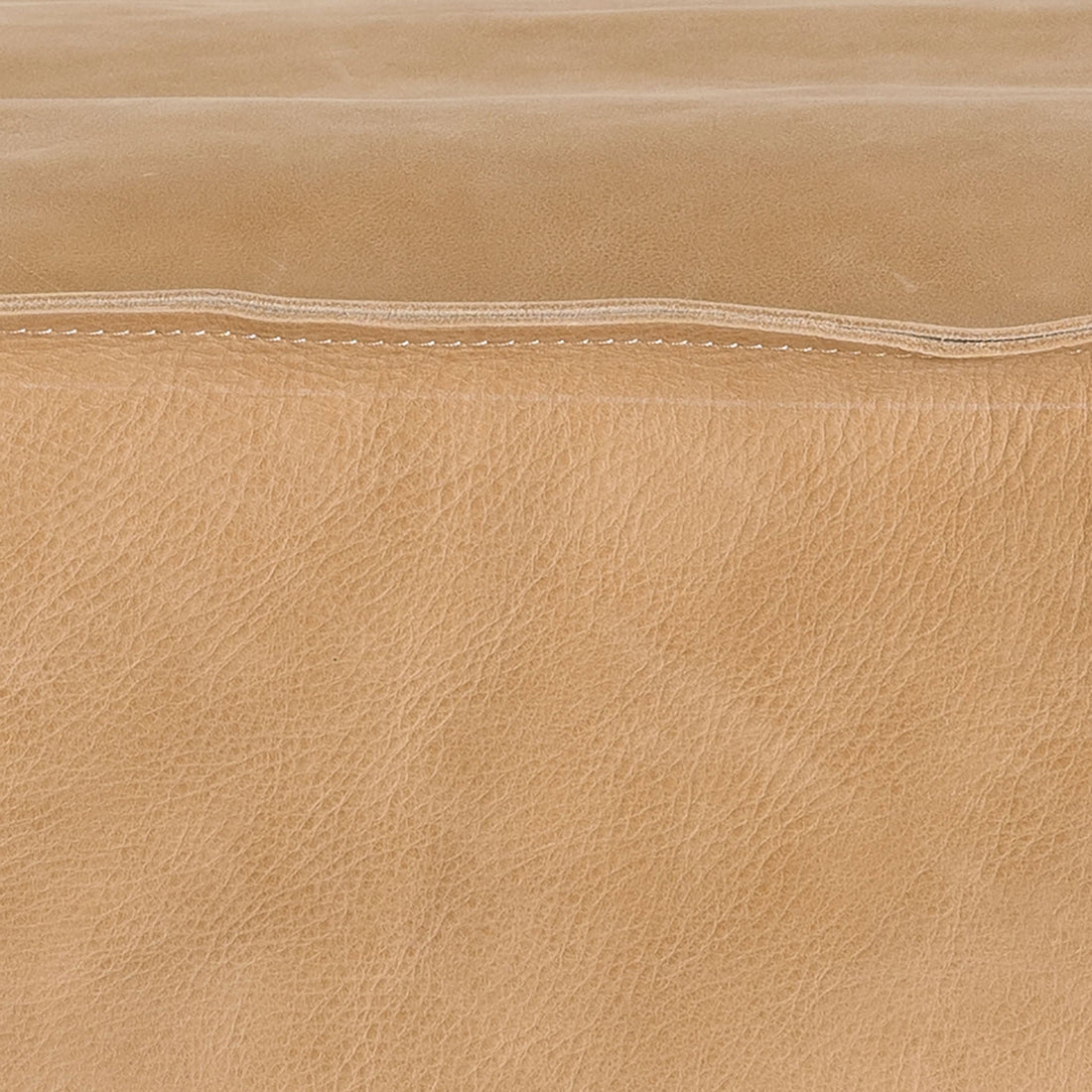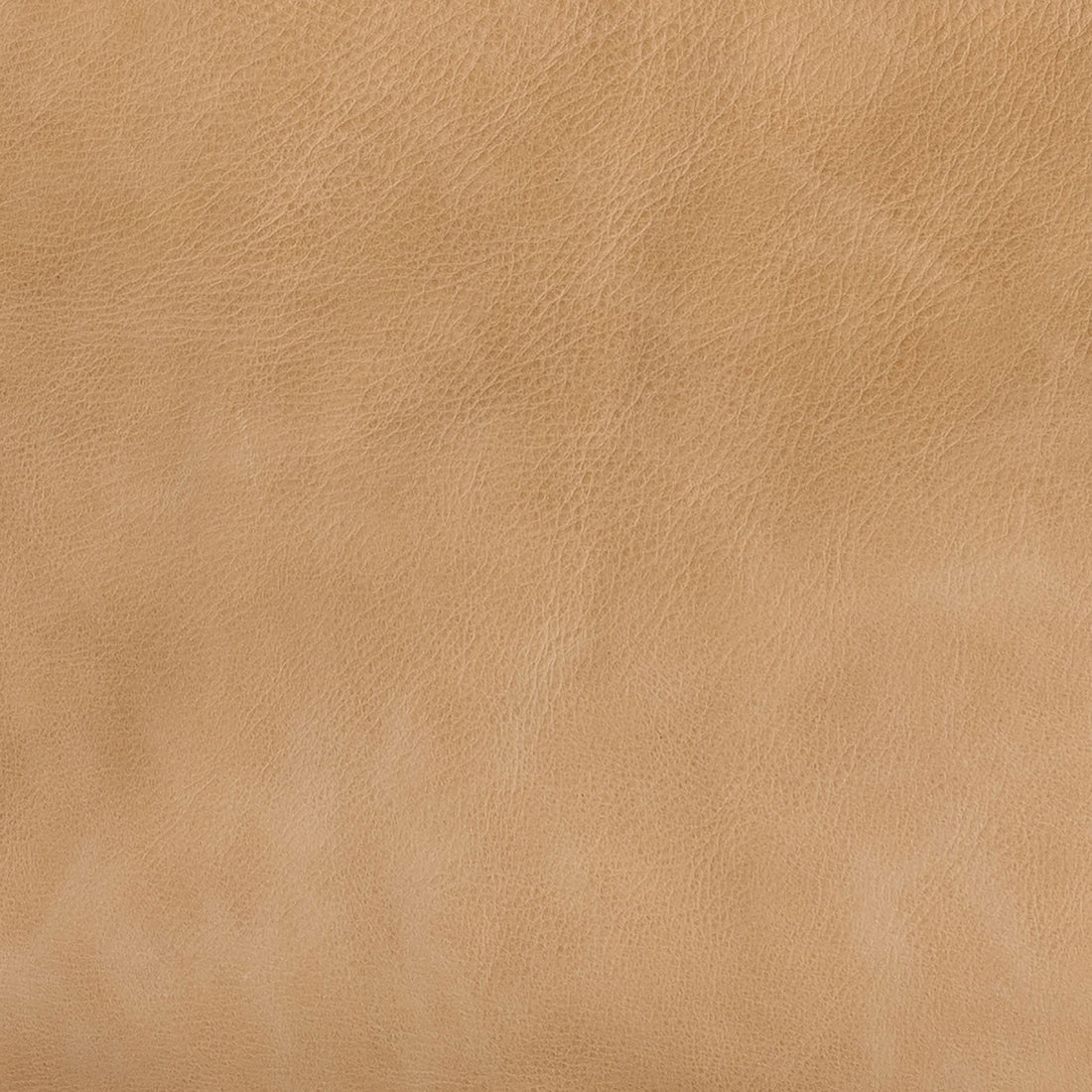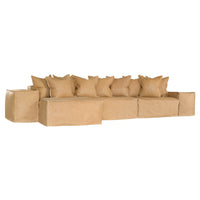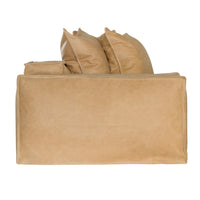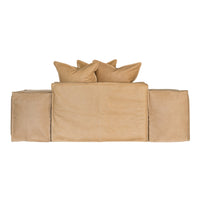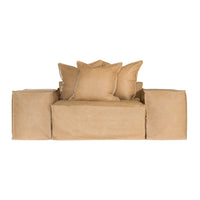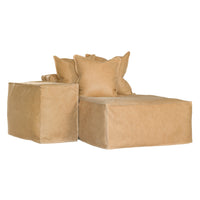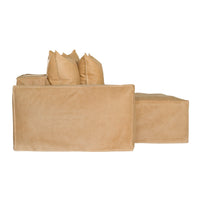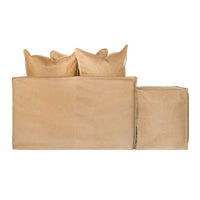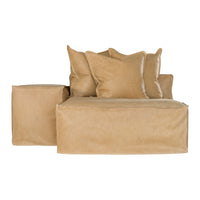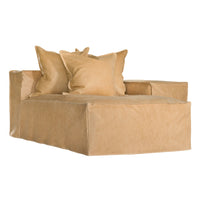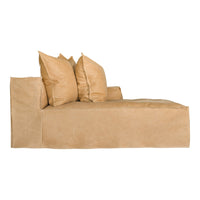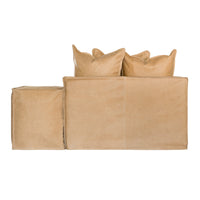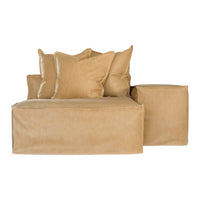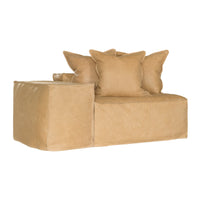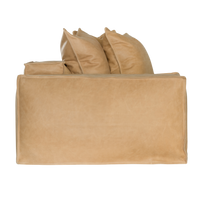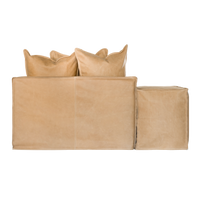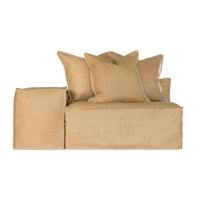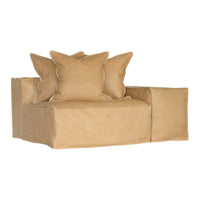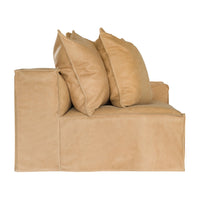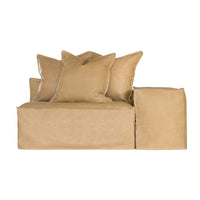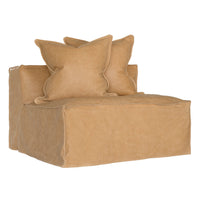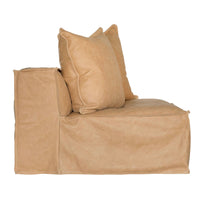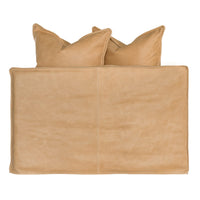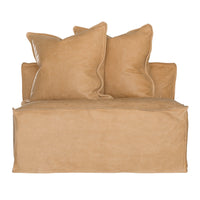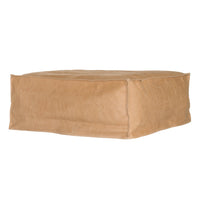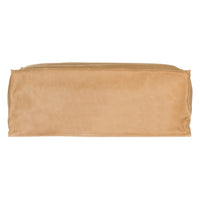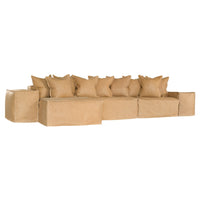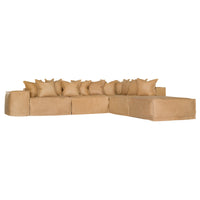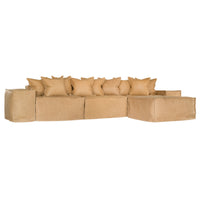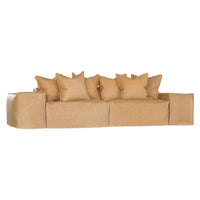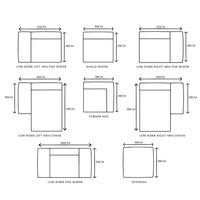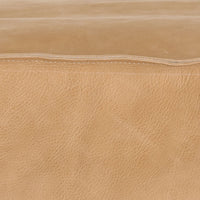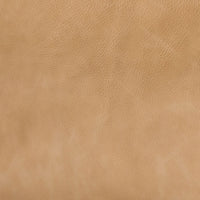 Hendrix Low Rider Sofa | Tan Leather
Trade Clients: Please login to view price
Product CodeQA-040L
DESCRIPTION

SPECS

ANILINE LEATHER

MOULD ON FURNITURE

NATURAL MATERIALS
The popular Hendrix Sofa is now available with a Low Rider Arm; transforming the classic, casual look into a beautiful statement piece due to its wide and low aesthetic.
The Hendrix sofa is our most comfortable sofa ever. With a foam-covered frame constructed from responsibly sourced timber, smothered in luxurious feather cushioning, it is made for sprawling out or curling up.

Covered in a high-quality aniline leather slipcover in tan - features all the natural characteristics that make leather unique. It will age with grace and personality, making it an ideal selection for a sofa that will be unique.
Freshen up and create a brand new look for your space by simply swapping over your slipcover.  Additional slipcovers are now available for purchase in seven different colours.
Single Seater: W 110cm | D 110cm | H 65cm
One Seater: W 200cm | D 110cm | H 65cm
Right Hand Arm One Seater: W 155cm | D 110cm | H 65cm
Left Hand Arm One Seater: W 155cm | D 110cm | H 65cm
Chaise Right Hand Arm: W 155cm | D 173cm | H 65cm
Chaise Left Hand Arm: W 155cm | D 173cm | H 65cm

Corner: 110cm | D 110cm | H 65cm

Ottoman: 

110cm | D 110cm | H 42cm
Low Rider Arm: W 45cm | D 110cm | H 55cm
Seat height: 42cm
All pieces includes three 65cm x 65cm scatter cushions with feather filling and a removable cover, except the corner and single seater which includes two cushions.
The Hendrix feather overlay gives a casual, lived-in appearance. Over time, the feathers may move and increase the lived-in appearance, and this is not a fault but the natural characteristics of feathers.
The Hendrix Leather Sofa slipcover is made from premium full-grain nubuck aniline leather.

Aniline Leather is considered the finest quality and most natural-looking type of leather. The strength, soft feel, artistic textures, and unique irregularities found on the hide's surface indicate this type of leather uniqueness.  

This leather is made from the topmost part of the hide. In the finishing process, craftsmen apply an aniline treatment of soluble dyes to preserve the natural grain, markings, scars, and wrinkles in the leather without colouring it, ensuring that the hide is left close to its purest form with minimum intervention and processing required. 

In addition, during the aniline process, the leather does not usually obtain a uniform colour as the dye absorbs at different rates. Even though there is no pigment in the dye, the natural oils mixed with the aniline effect the colour slightly. This process keeps the natural character of the leather and makes full aniline leather one of the most sought-after types of leather.

Only 5% of full-grain leather hides are considered perfect enough to undergo an aniline treatment, showcasing the premium and one-of-a-kind nature of the product.

Aniline leather will age with grace and personality and naturally patina over time. It remains soft and supple since it lacks any extra processing or coating materials that make the leather stiff. The Hendrix Leather Sofa is an ideal selection for a sofa that will be a unique forever piece in your home.

All leather has flaws and natural markings; this does not indicate the quality of the leather. Instead, these give character to your piece and distinguish it from the imitation pieces.

Humidity causes mould to grow. Limited airflow and moisture create a microclimate for mould to develop. In some cases, mould will begin growing on furniture, clothing and other contents within the home.
In instances when this occurs, it is not an inherent fault of the furniture, clothing and other contents; rather, humidity or dampness in the air can supply enough moisture for mould growth on any surface. Mould can occur anywhere, and humid climates provide the optimal conditions for the fungi to grow and thrive on any surface.
Every Uniqwa piece has a story…
Our collections are mostly individually hand-made pieces. As most of our products are made from natural materials, texture, colour, and pattern may vary from piece to piece. Reclaimed timbers, naturally weathered materials and off-cuts otherwise discarded are frequently part of Uniqwa design features.
Natural splitting, cracking, and loss of natural oils may occur and form part of the characteristics and beauty of Uniqwa products. These are not viewed as imperfections or faults but as part of timber's natural life and beauty.
We believe the result of using natural materials and hand-crafted elements is a testament to the unique qualities found in materials originating from nature.
As every monitor displays different colour tones, the colour of pictures on our website and social media cannot be taken as a true colour indication of the actual products. Some product tones may appear to vary from catalogue or website images.
How to buy
Uniqwa trade clients can order via email to orders@uniqwacollections.com.au or call our team on 07 5596 0884
General Public can purchase Uniqwa Collections through authorised design professionals and in selected furniture & home decor retailers Australia wide, internationally and online.
Find your nearest Uniqwa Collections' stockist here.
For further assistance please call our friendly customer service team on 07 5596 0884 or submit an email enquiry from this page.
Enquiries from outside Australia, please call +61 7 5596 0884 or email international@uniqwacollections.com.au