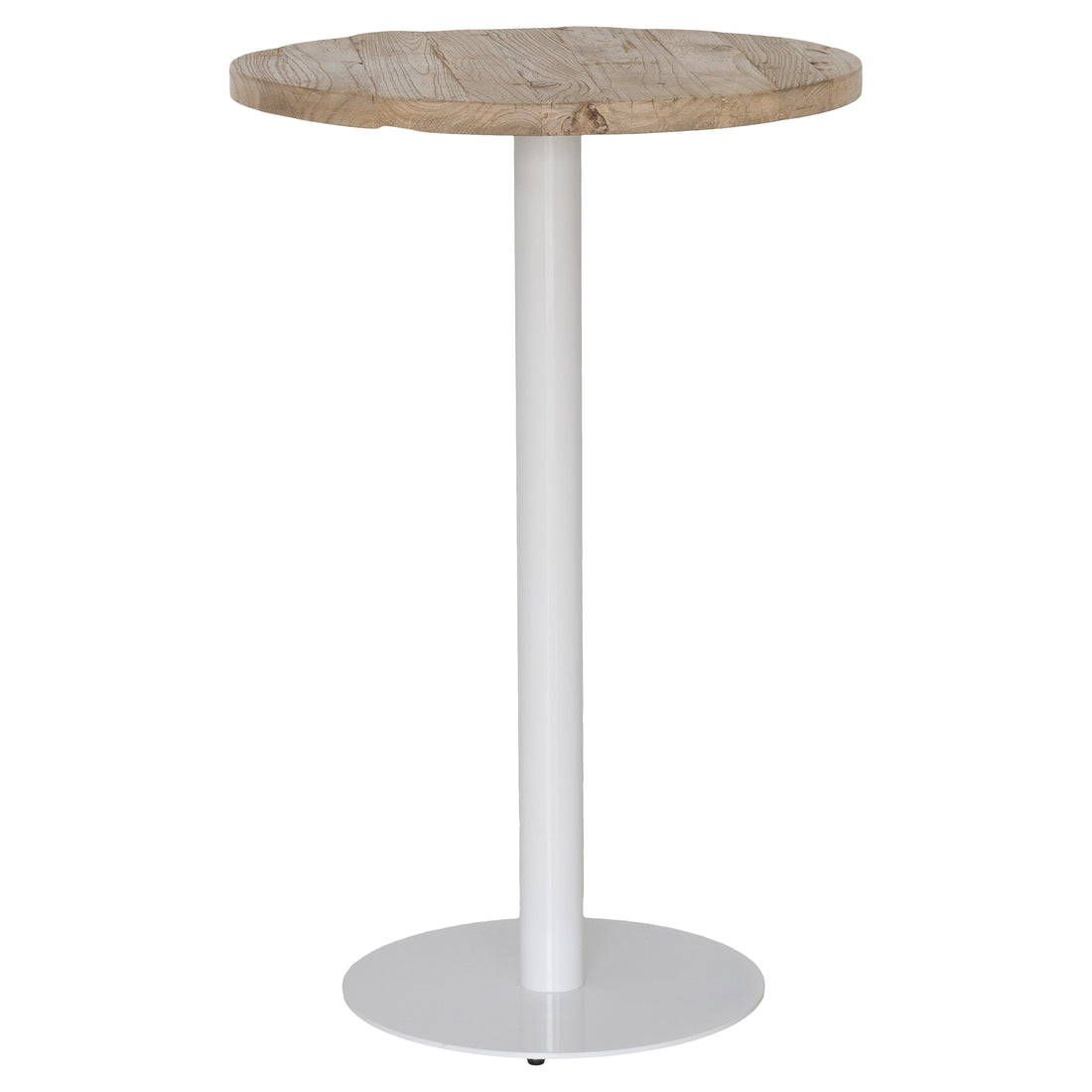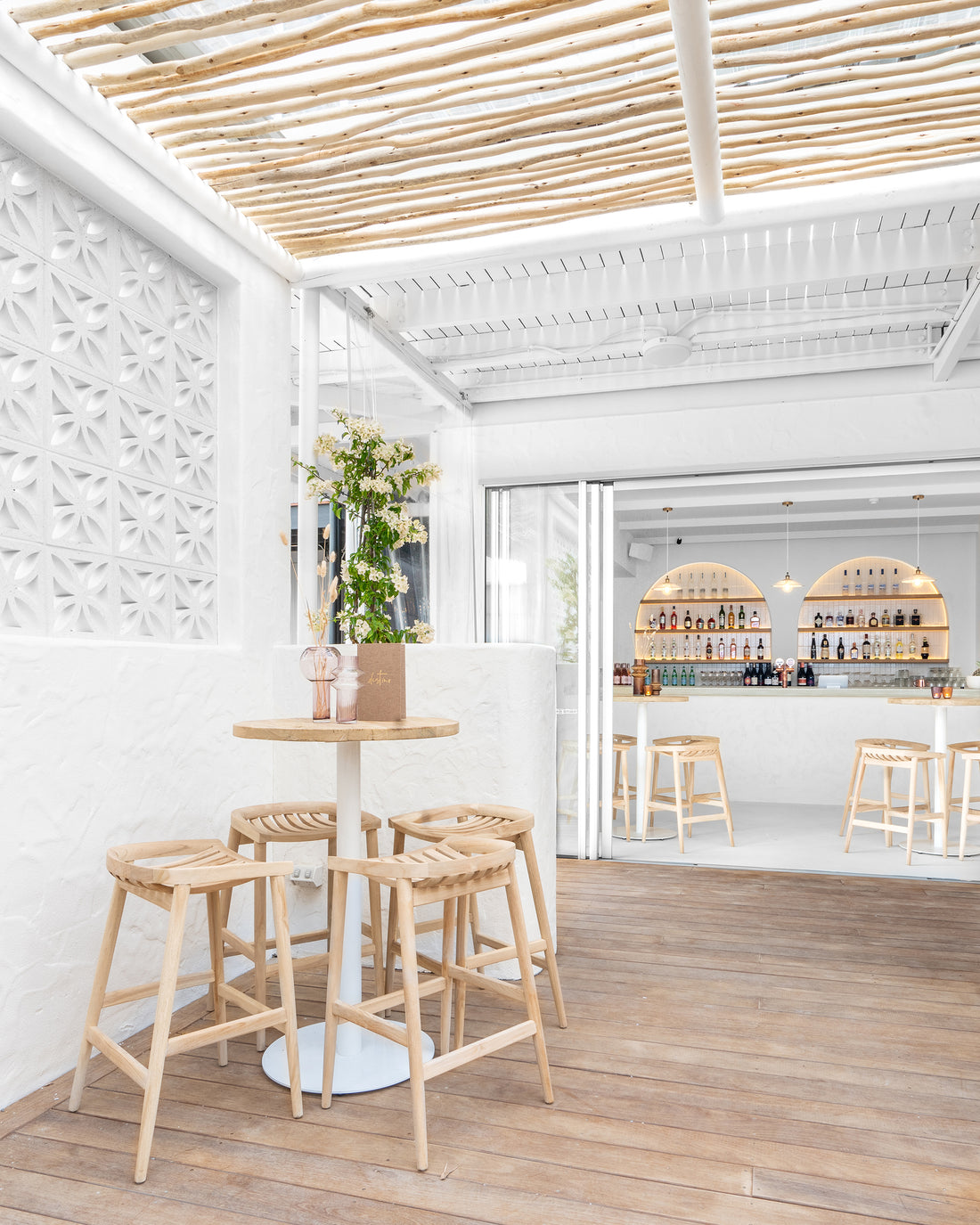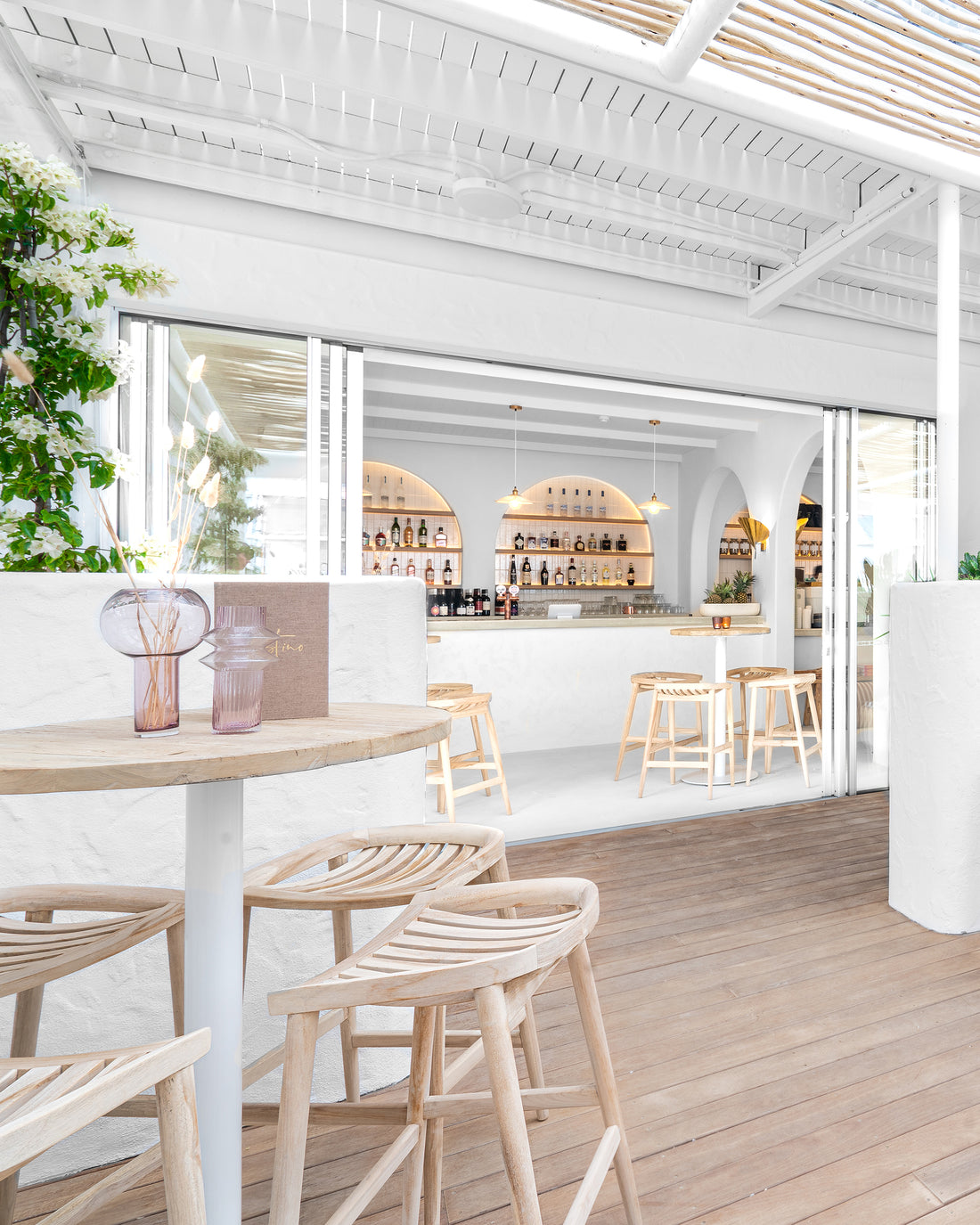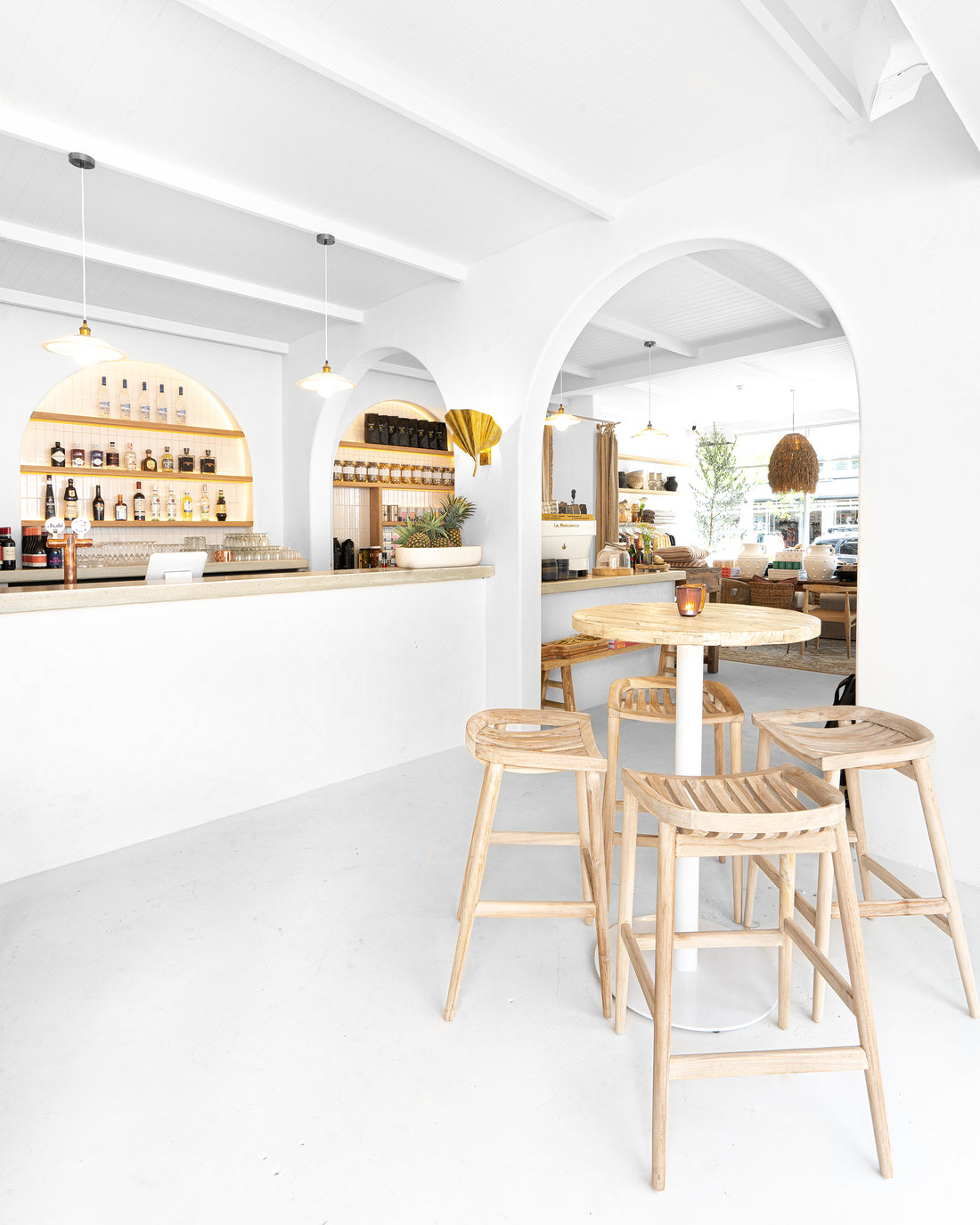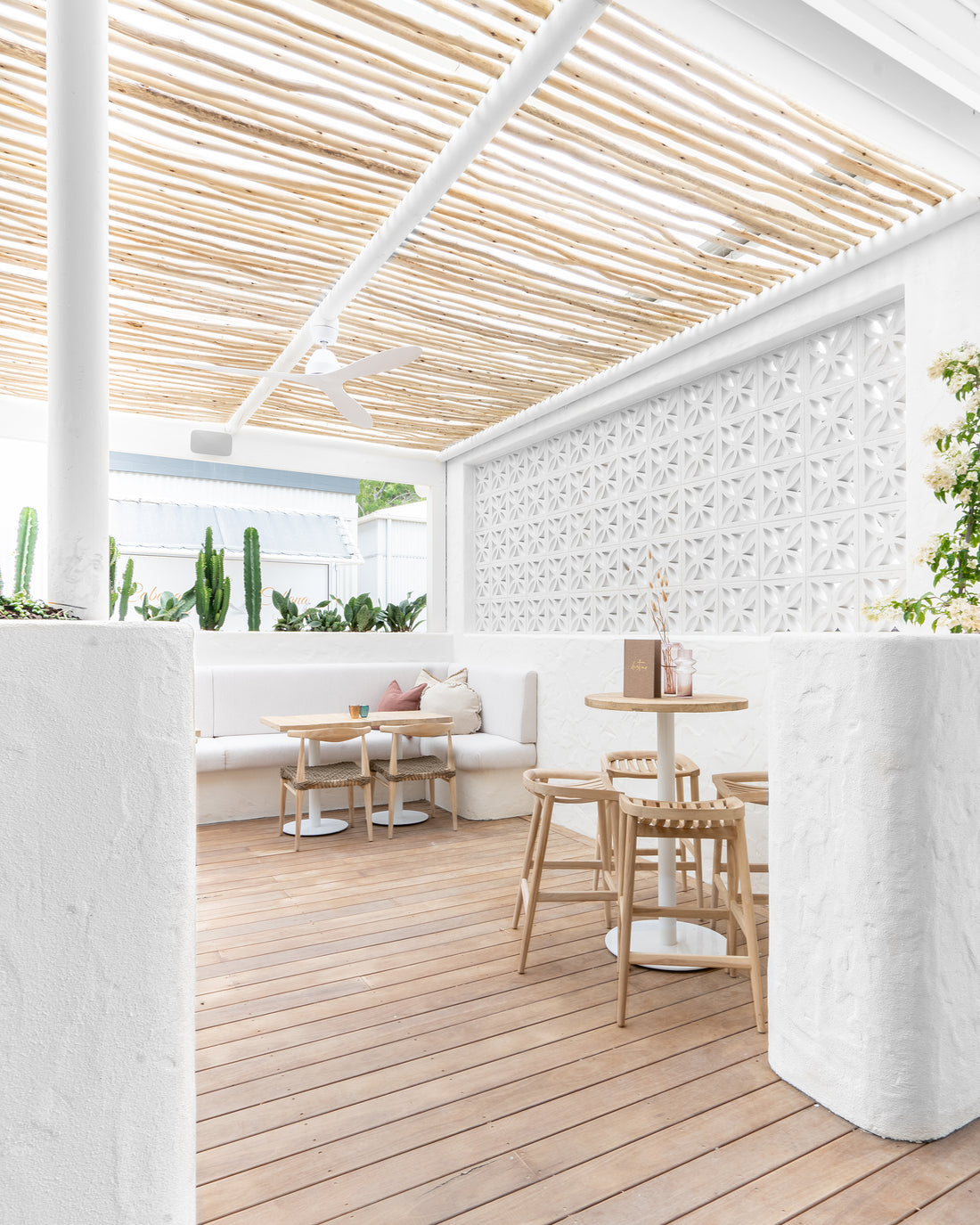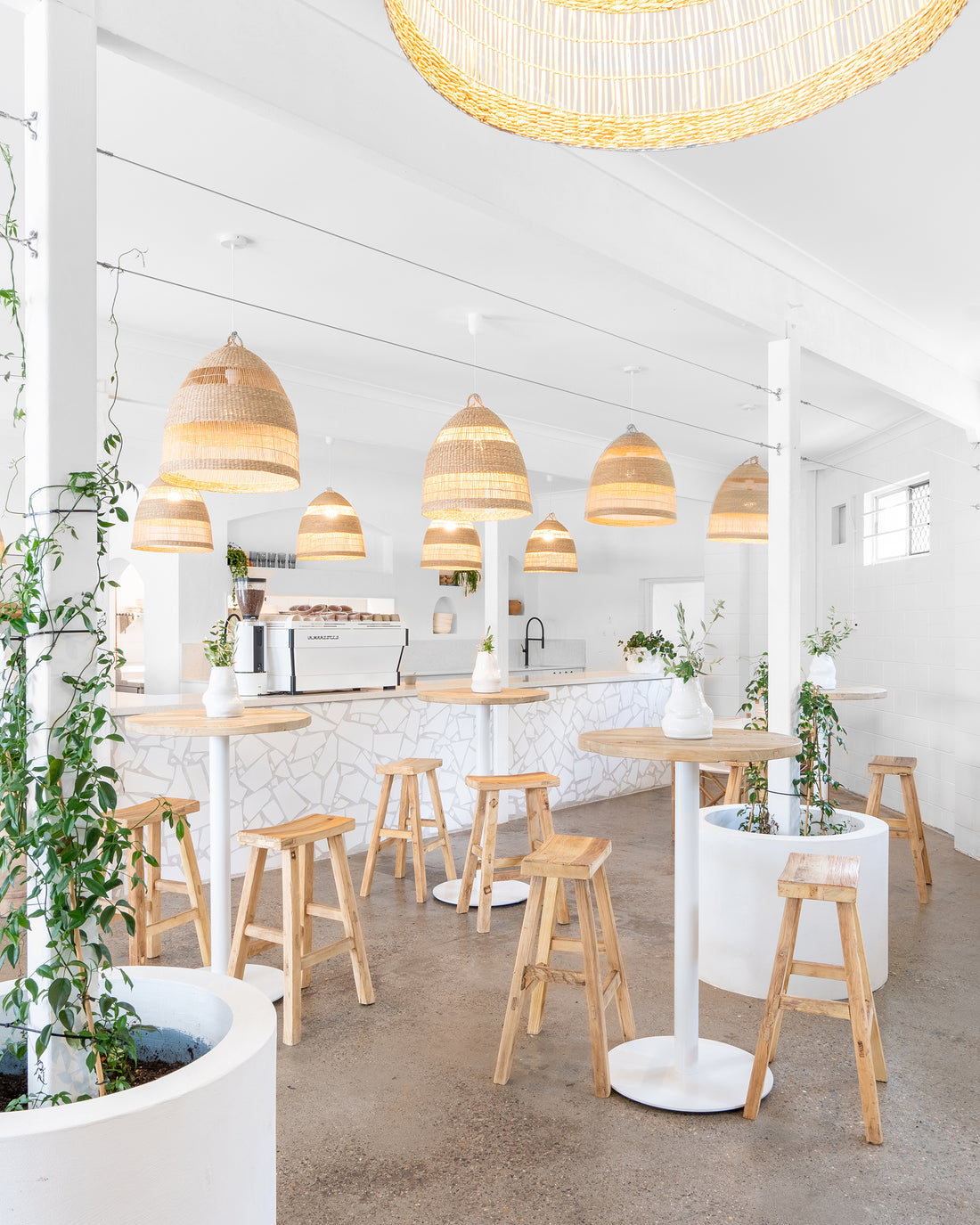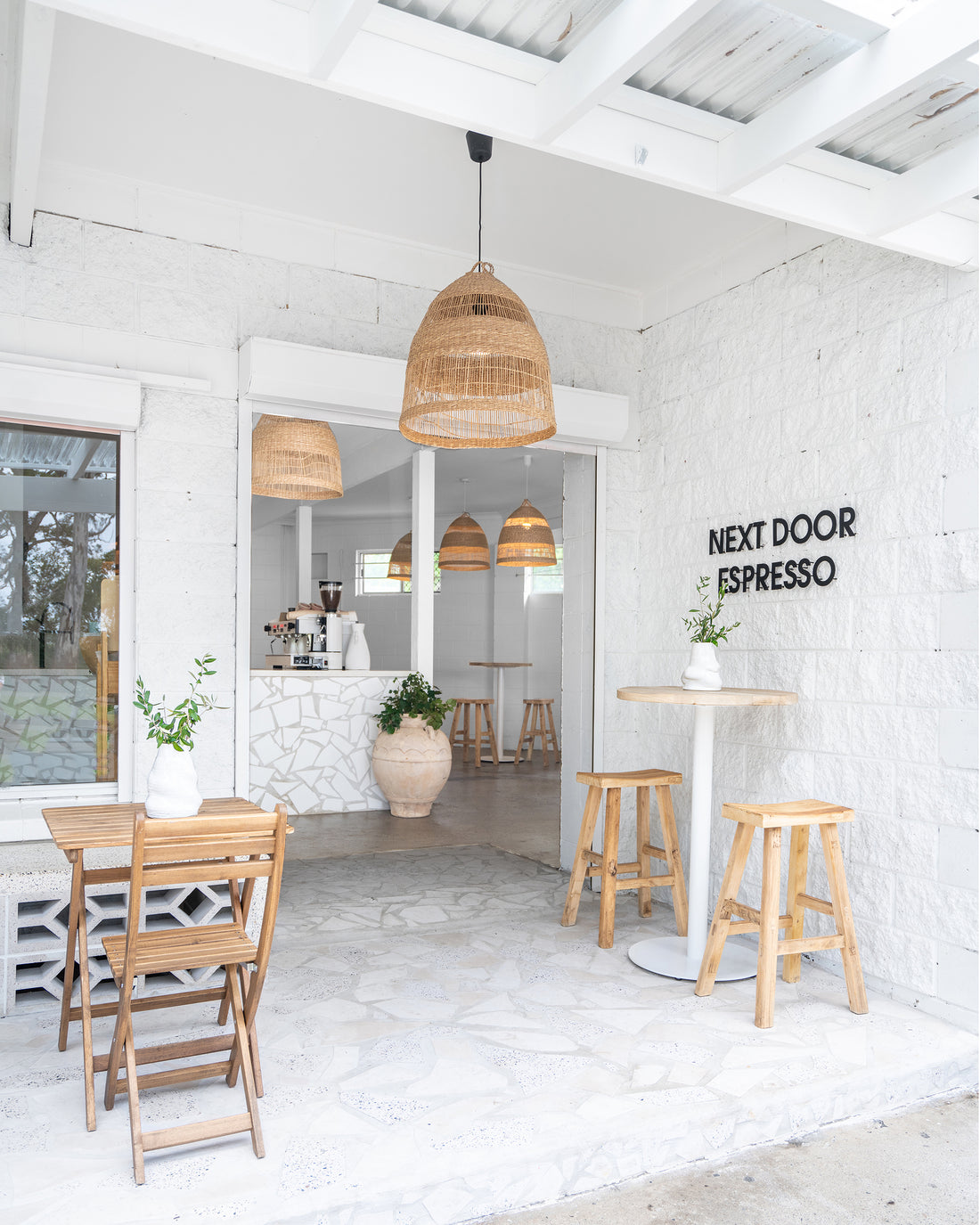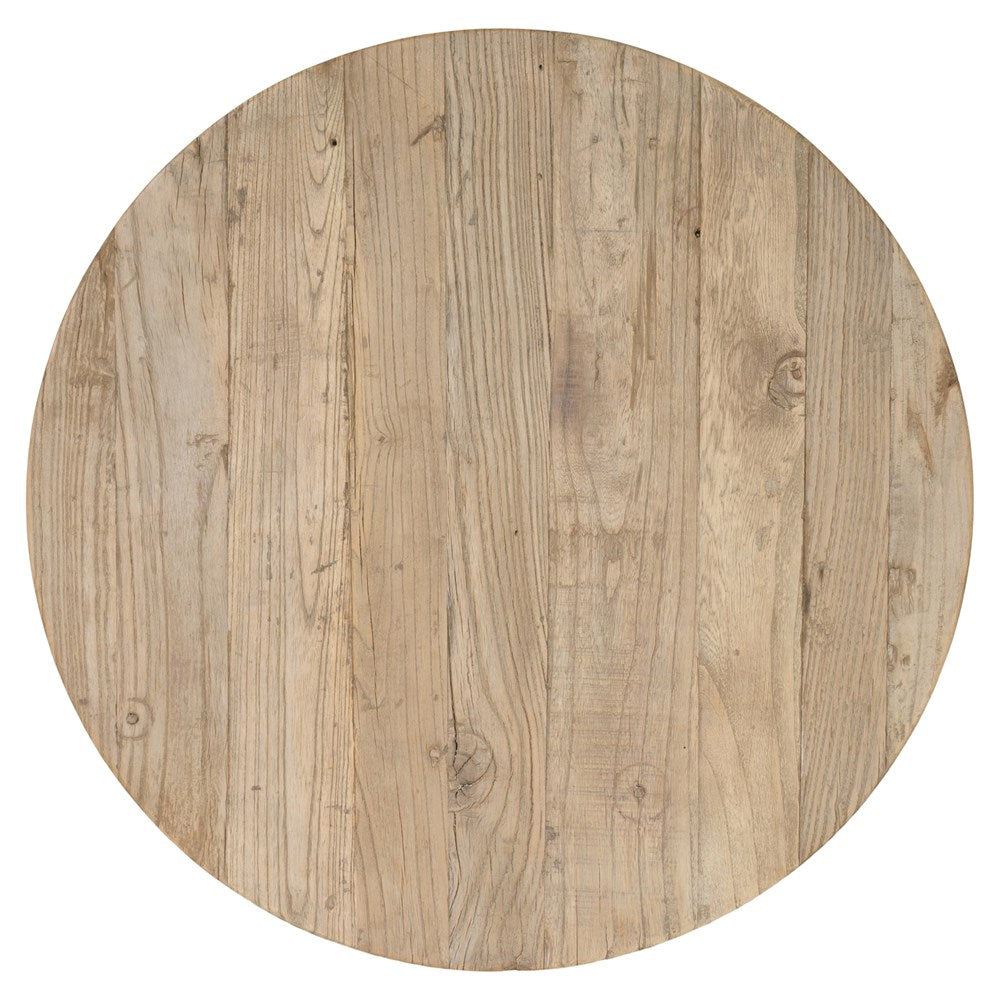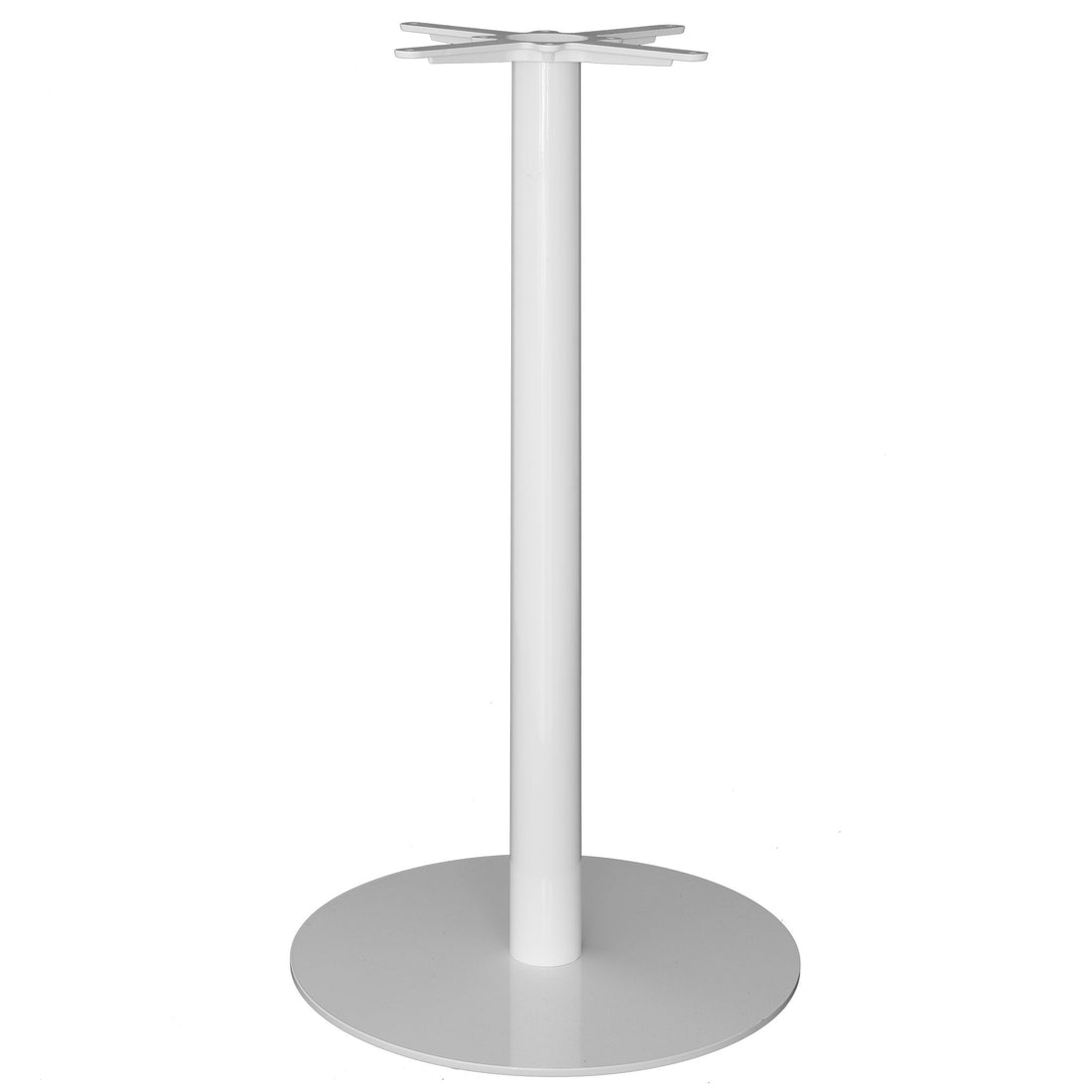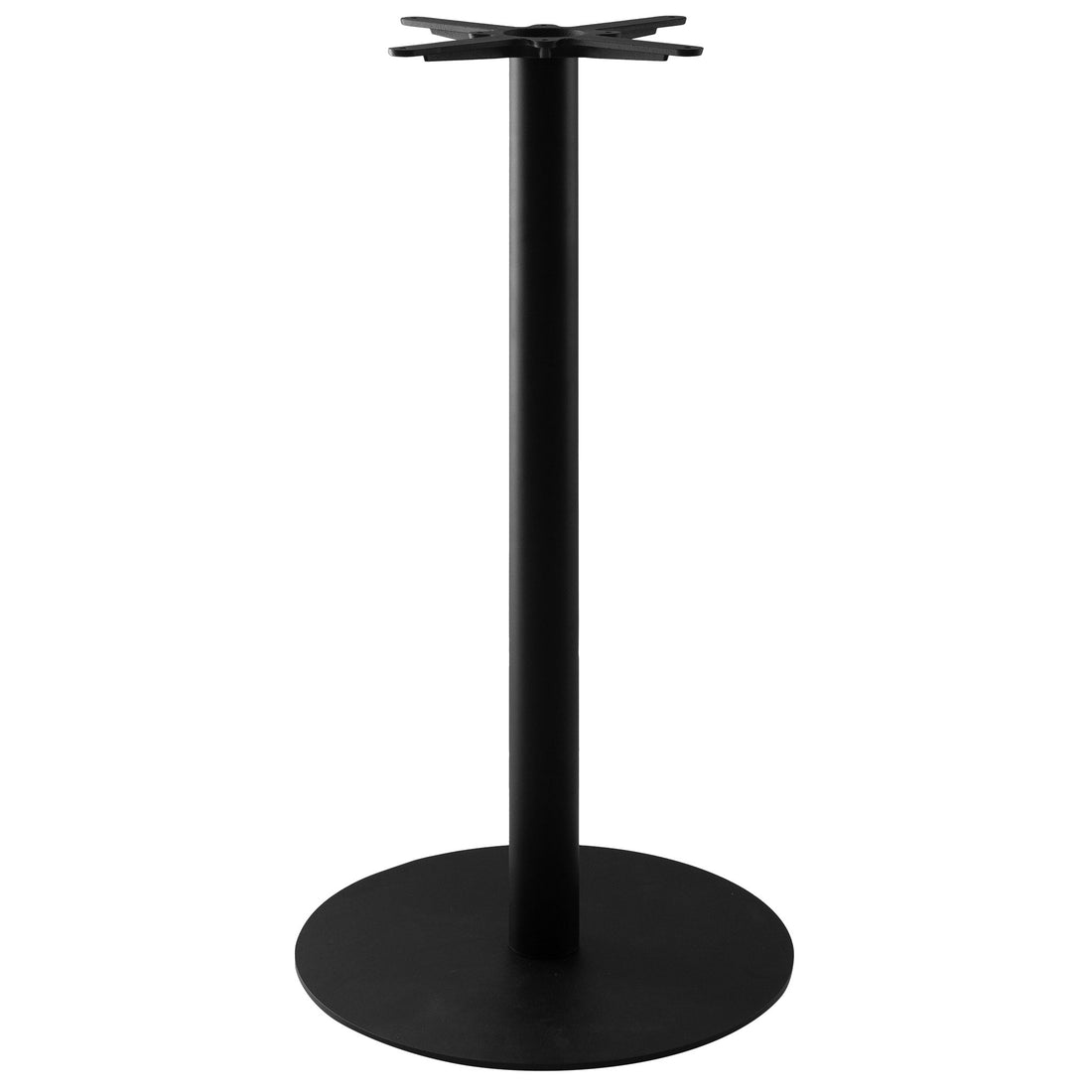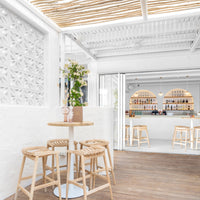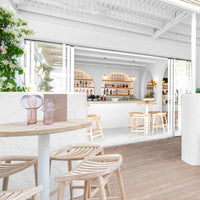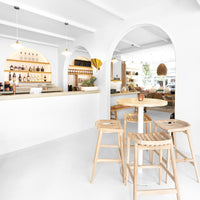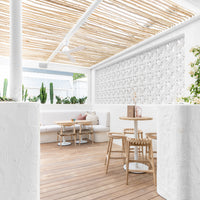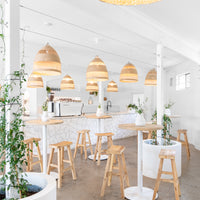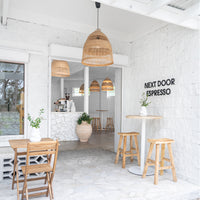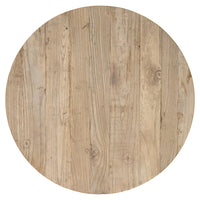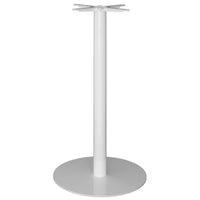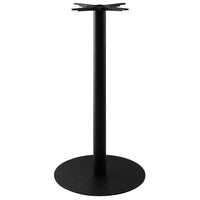 Brunswick Table | Round | Elm
Trade Clients: Please login to view price
Product CodeSA-05T
DESCRIPTION

SPECS

NATURAL MATERIALS
Our Brunswick tabletop range is hand-crafted from reclaimed solid elm timber with a finely sanded finish, enhancing the rich natural beauty of the hardwood elm.  

Create the perfect setting for your space by pairing the Brunswick tabletop with one of our industrial table bases for a striking rustic, modern dining or bar table. 
Table Top: DIA 70cm | H 3.5cm
Bar table under table height: 105cm
Dining table under table height: 71.5cm

Each reclaimed elm piece is a unique mix of recycled and salvaged wood. As such they have cracks, divots and irregularities, this may also include wood inserts and textured surfaces such as diverse planks that can create a slightly uneven surface and natural shifting or cracking. 
These attributes are embraced as a testament to the unique qualities of natural materials; they are an integral and sort after part of the design process. Every piece will have its own unique characteristics as part of the authenticity of a reclaimed wood Uniqwa piece. When selecting from this range please ensure that you understand the nature of this piece.
*Product not suitable for full outdoors
Every Uniqwa piece has a story…
Our collections are mostly individually hand-made pieces. As most of our products are made from natural materials, texture, colour, and pattern may vary from piece to piece. Reclaimed timbers, naturally weathered materials and off-cuts otherwise discarded are frequently part of Uniqwa design features.
Natural splitting, cracking, and loss of natural oils may occur and form part of the characteristics and beauty of Uniqwa products. These are not viewed as imperfections or faults but as part of timber's natural life and beauty.
We believe the result of using natural materials and hand-crafted elements is a testament to the unique qualities found in materials originating from nature.
As every monitor displays different colour tones, the colour of pictures on our website and social media cannot be taken as a true colour indication of the actual products. Some product tones may appear to vary from catalogue or website images.
How to buy
Uniqwa trade clients can order via email to orders@uniqwacollections.com.au or call our team on 07 5596 0884
General Public can purchase Uniqwa Collections through authorised design professionals and in selected furniture & home decor retailers Australia wide, internationally and online.
Find your nearest Uniqwa Collections' stockist here.
For further assistance please call our friendly customer service team on 07 5596 0884 or submit an email enquiry from this page.
Enquiries from outside Australia, please call +61 7 5596 0884 or email international@uniqwacollections.com.au