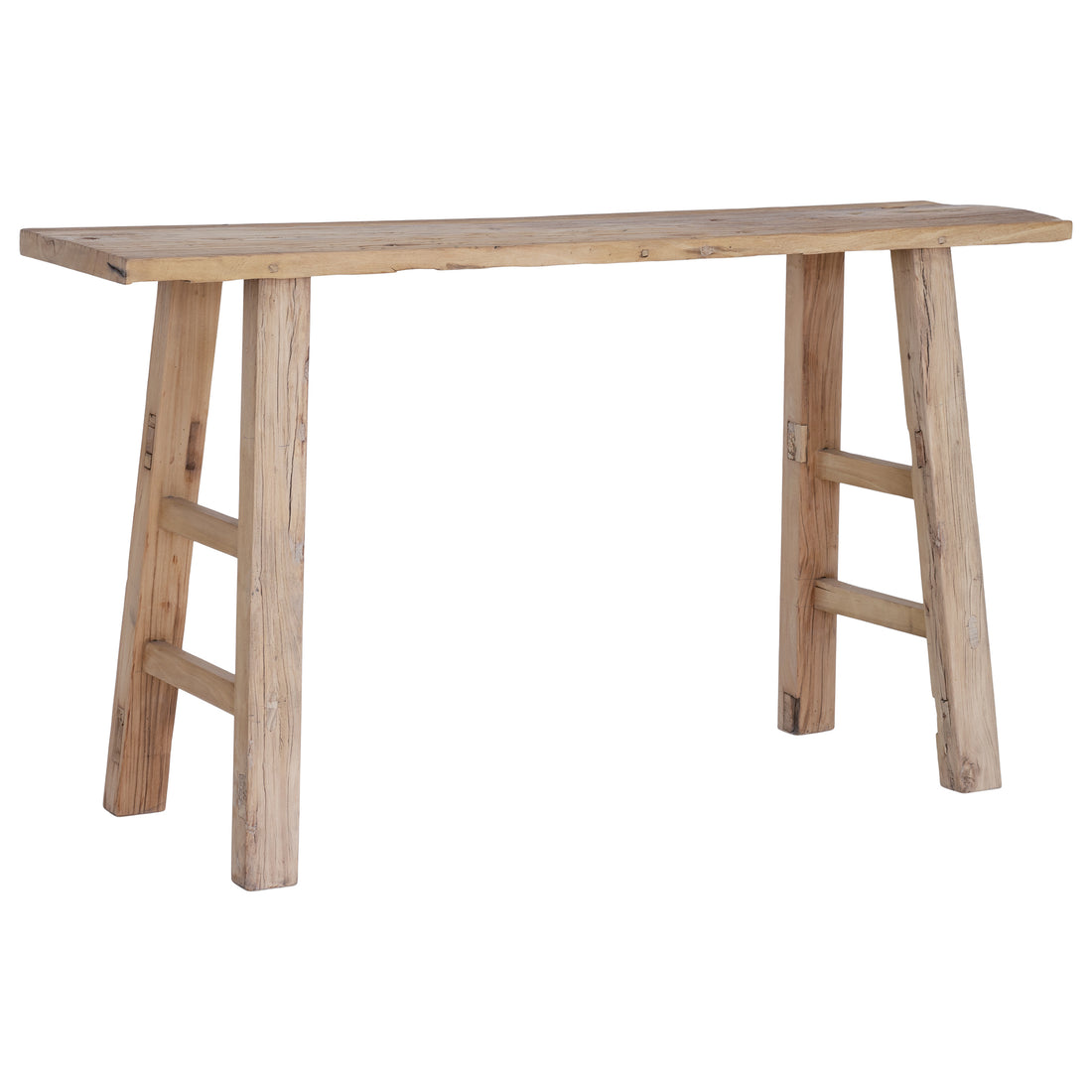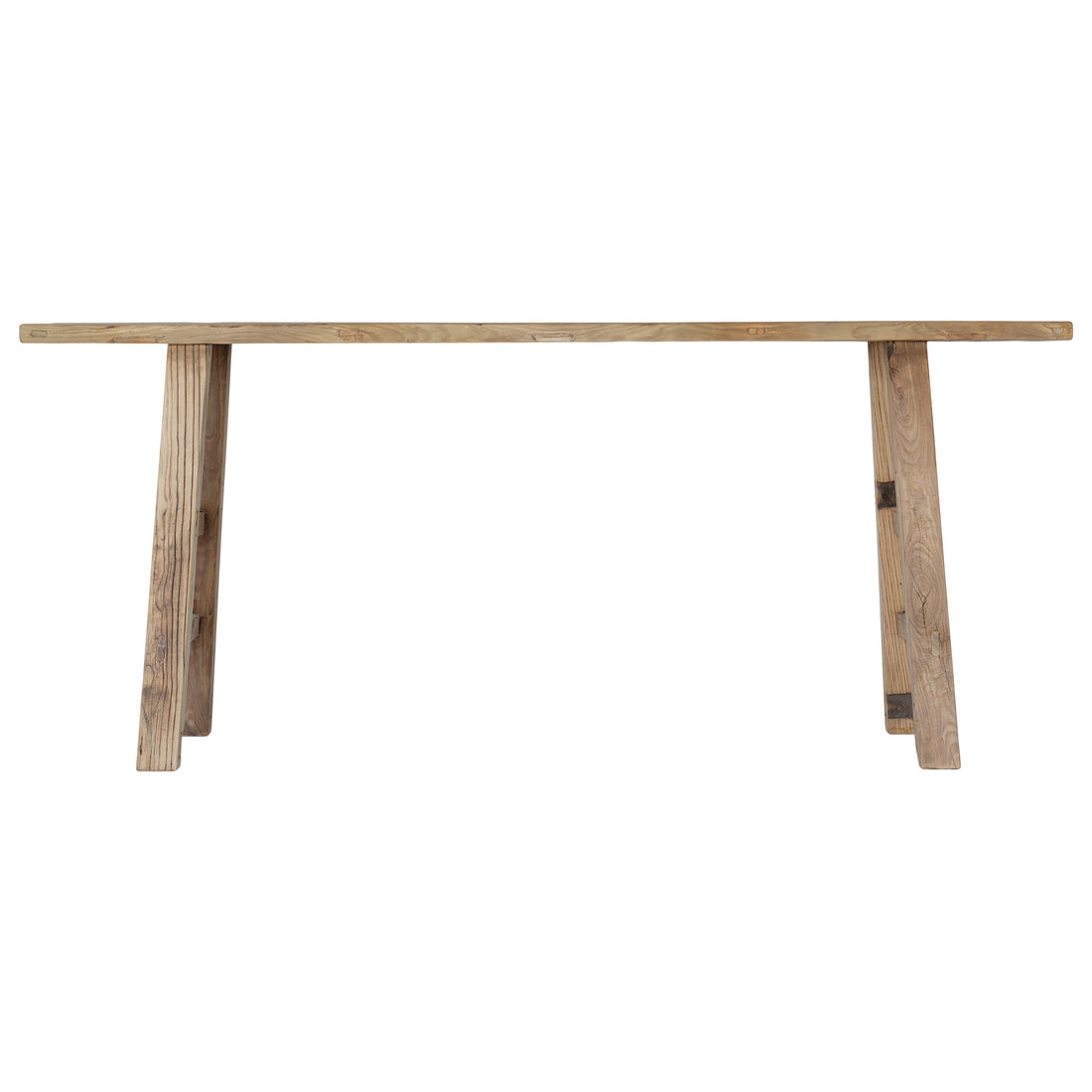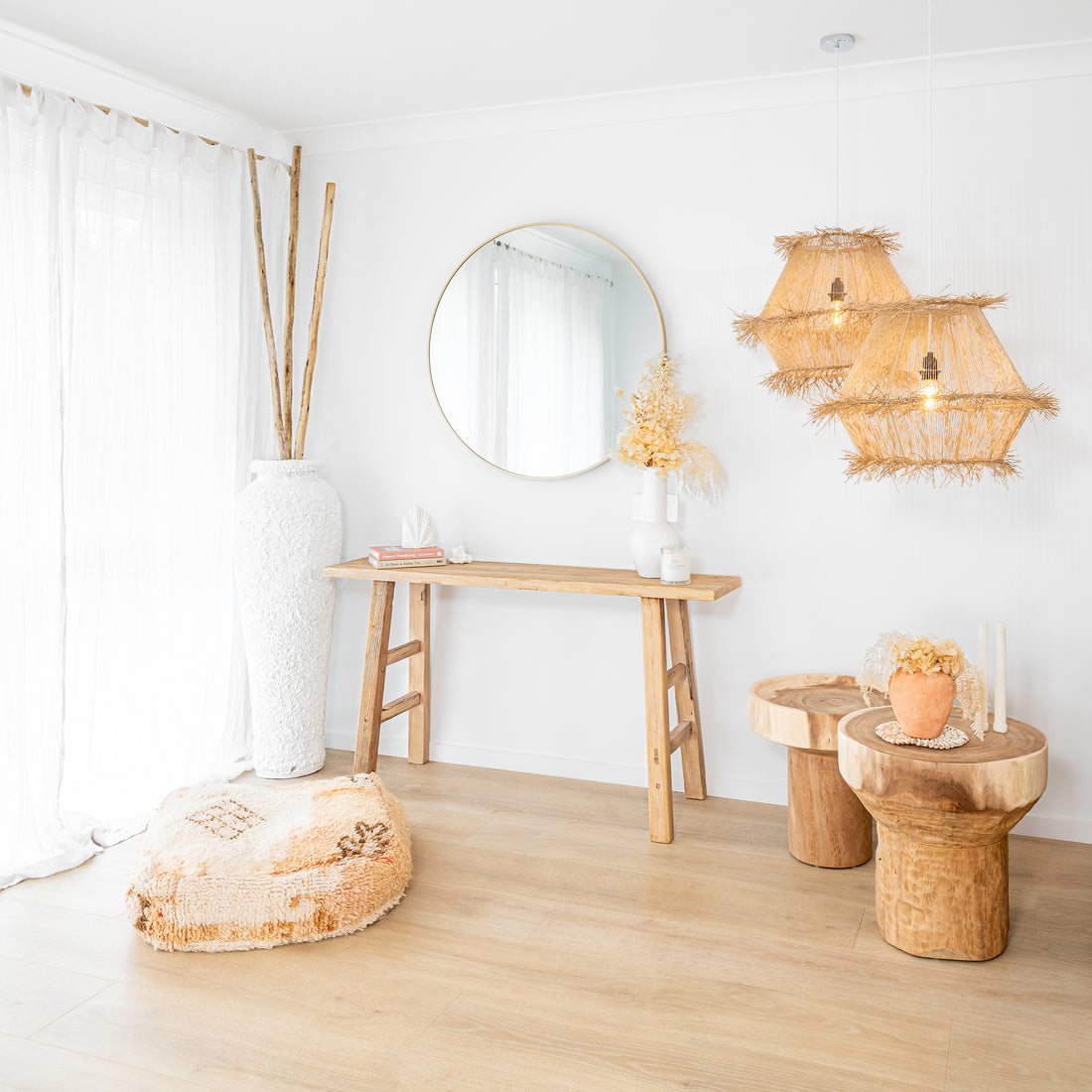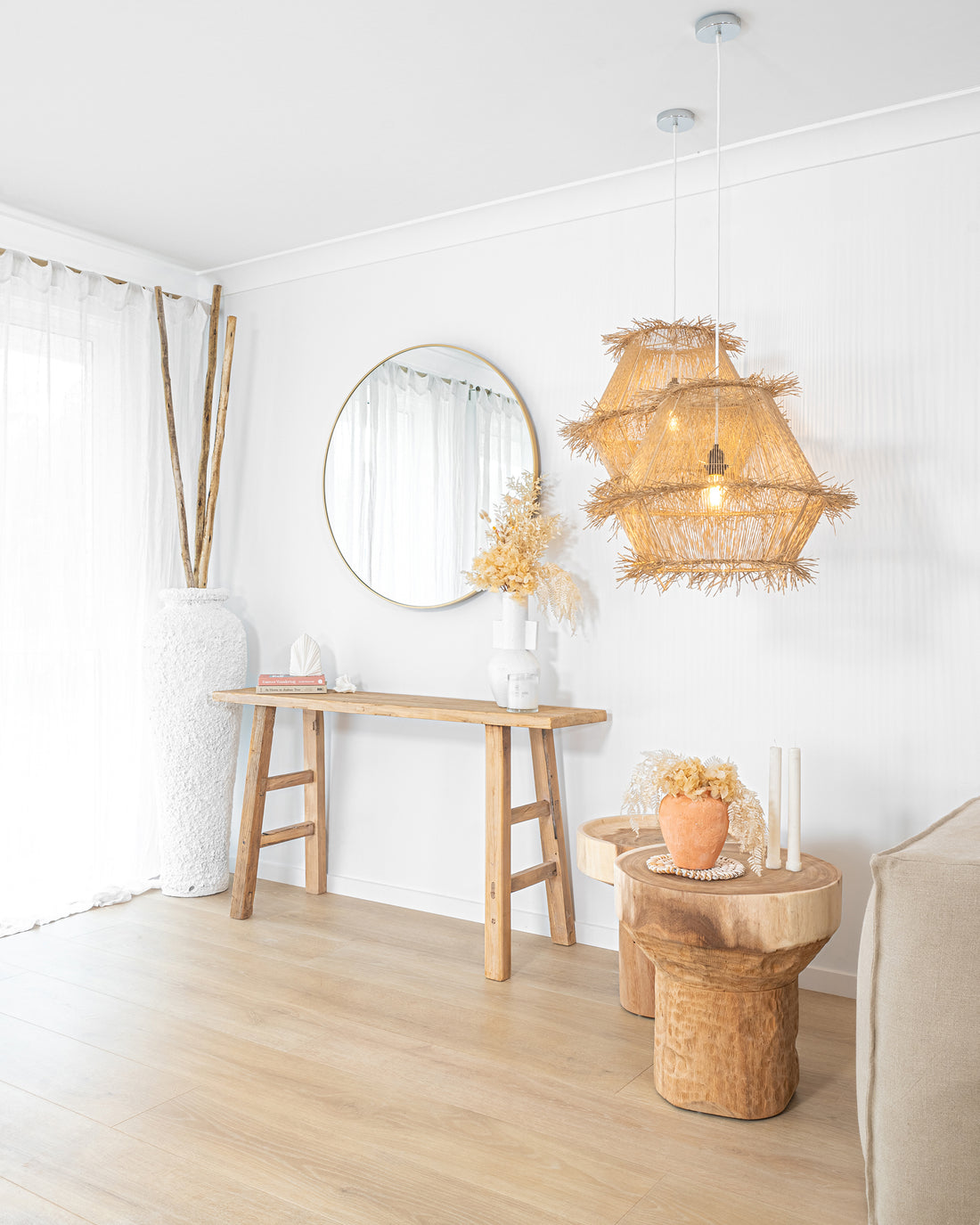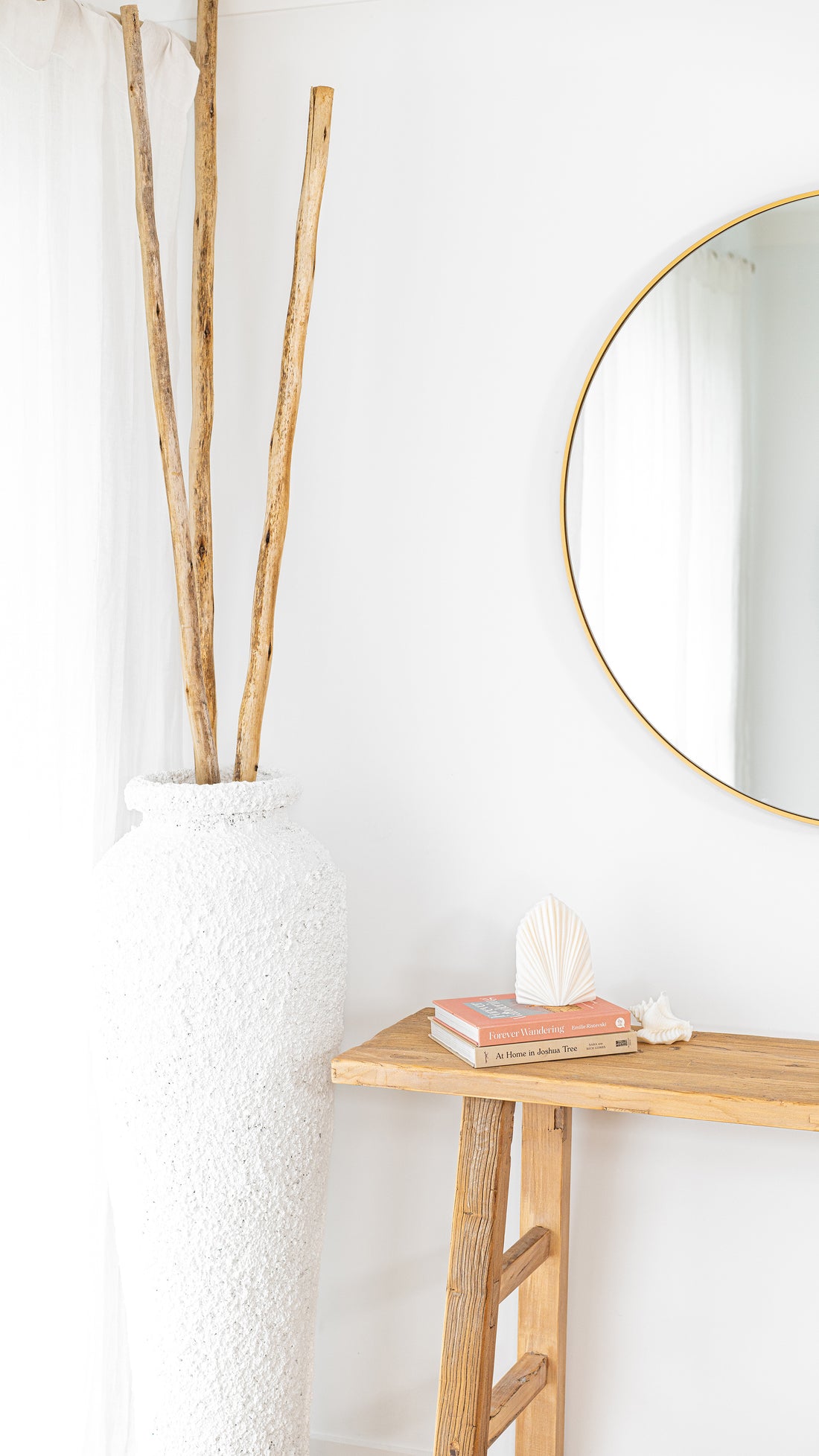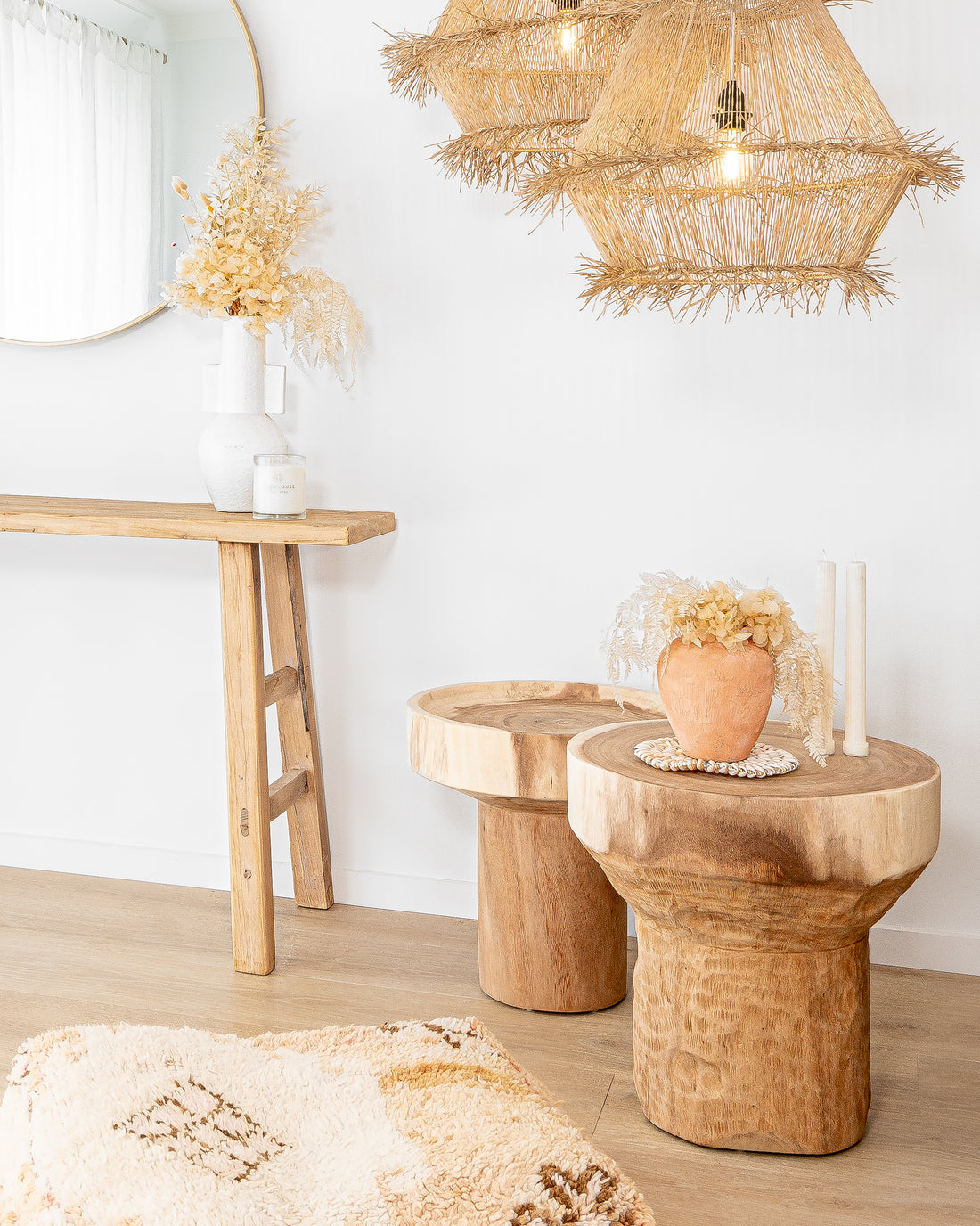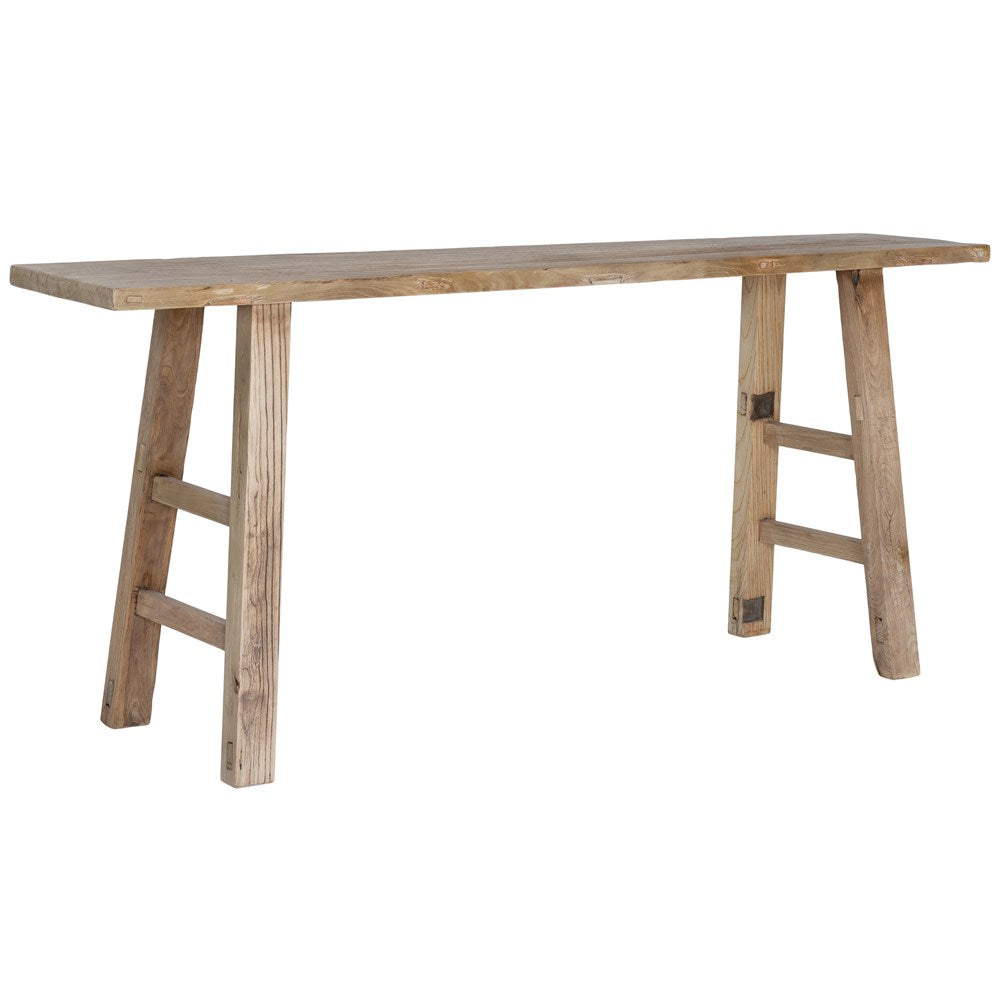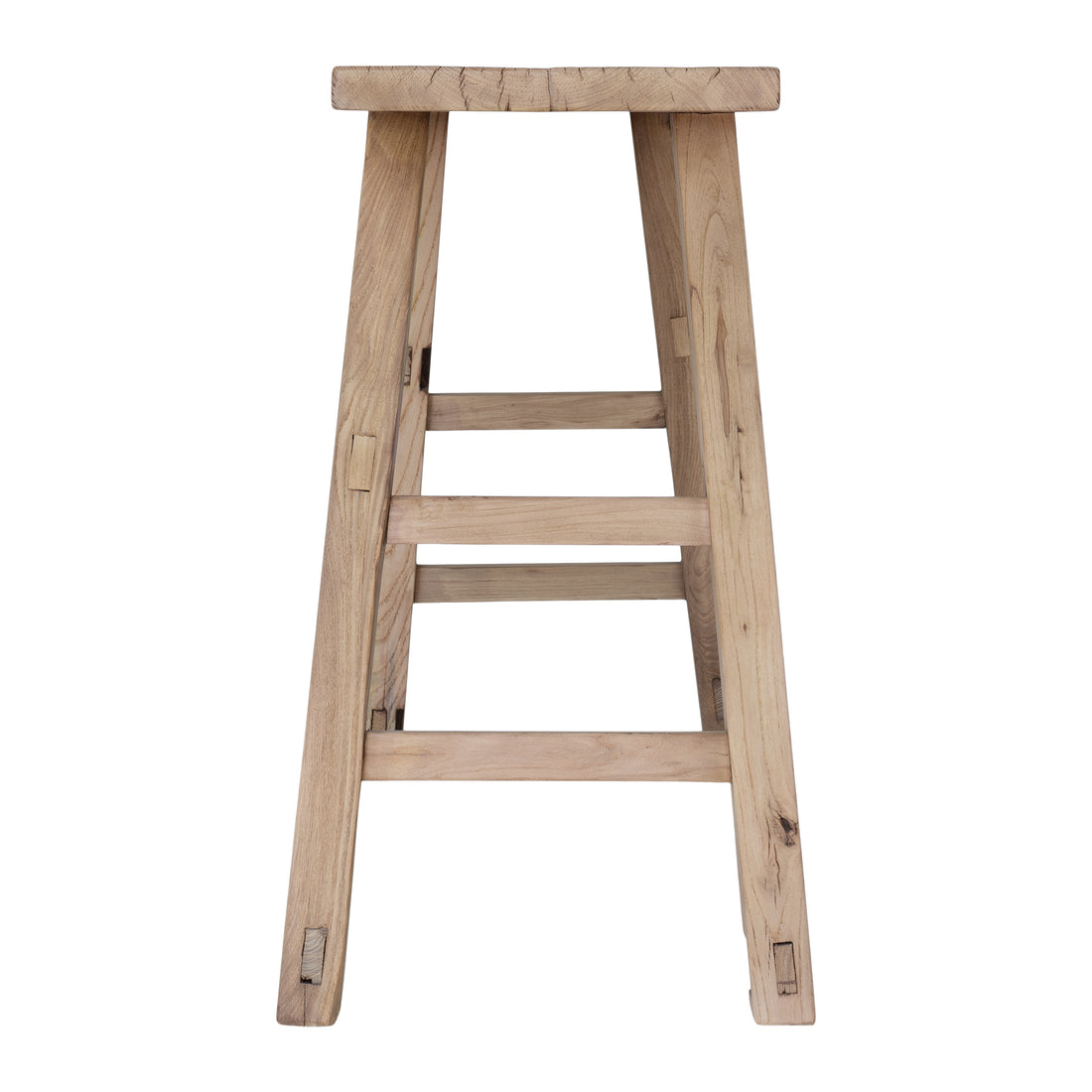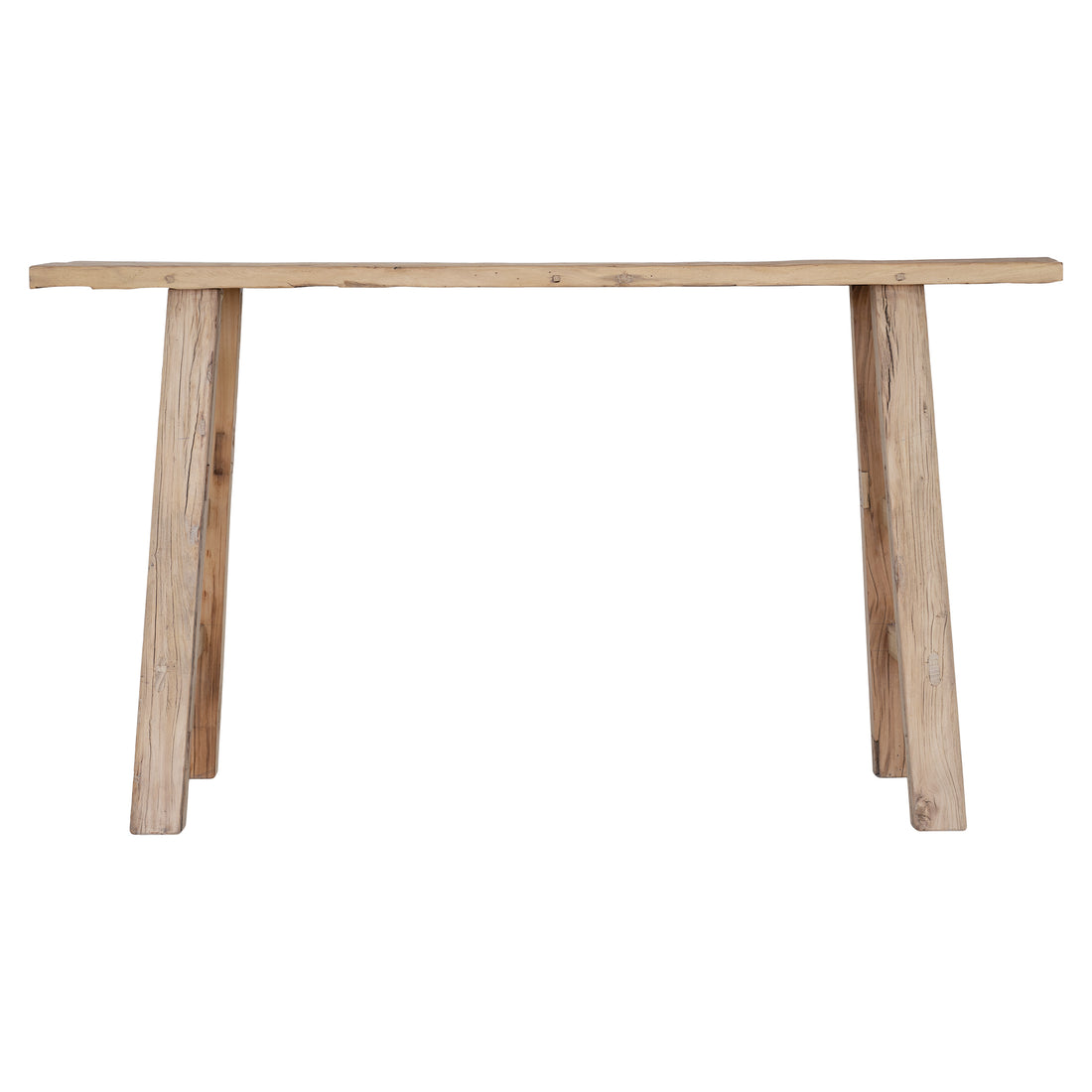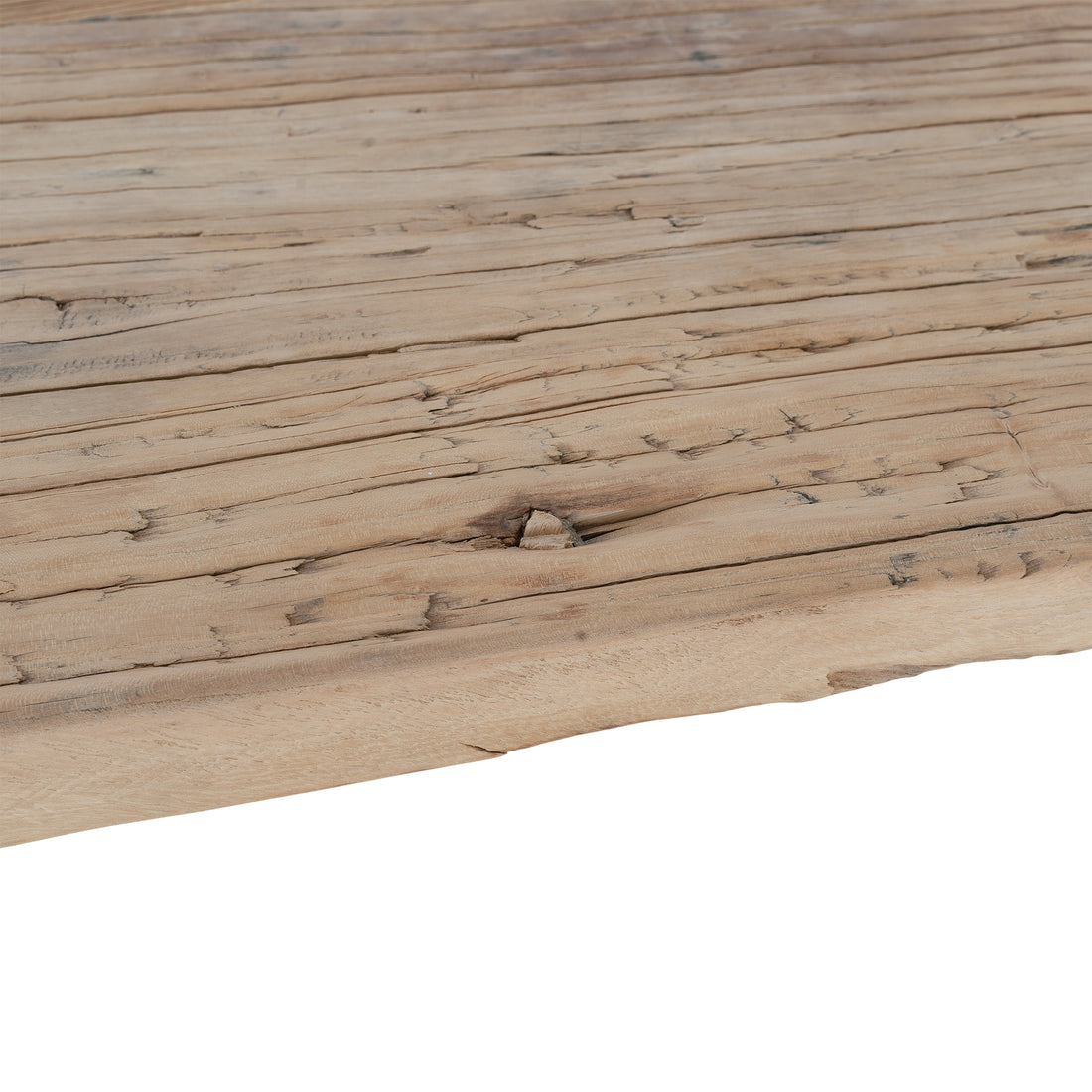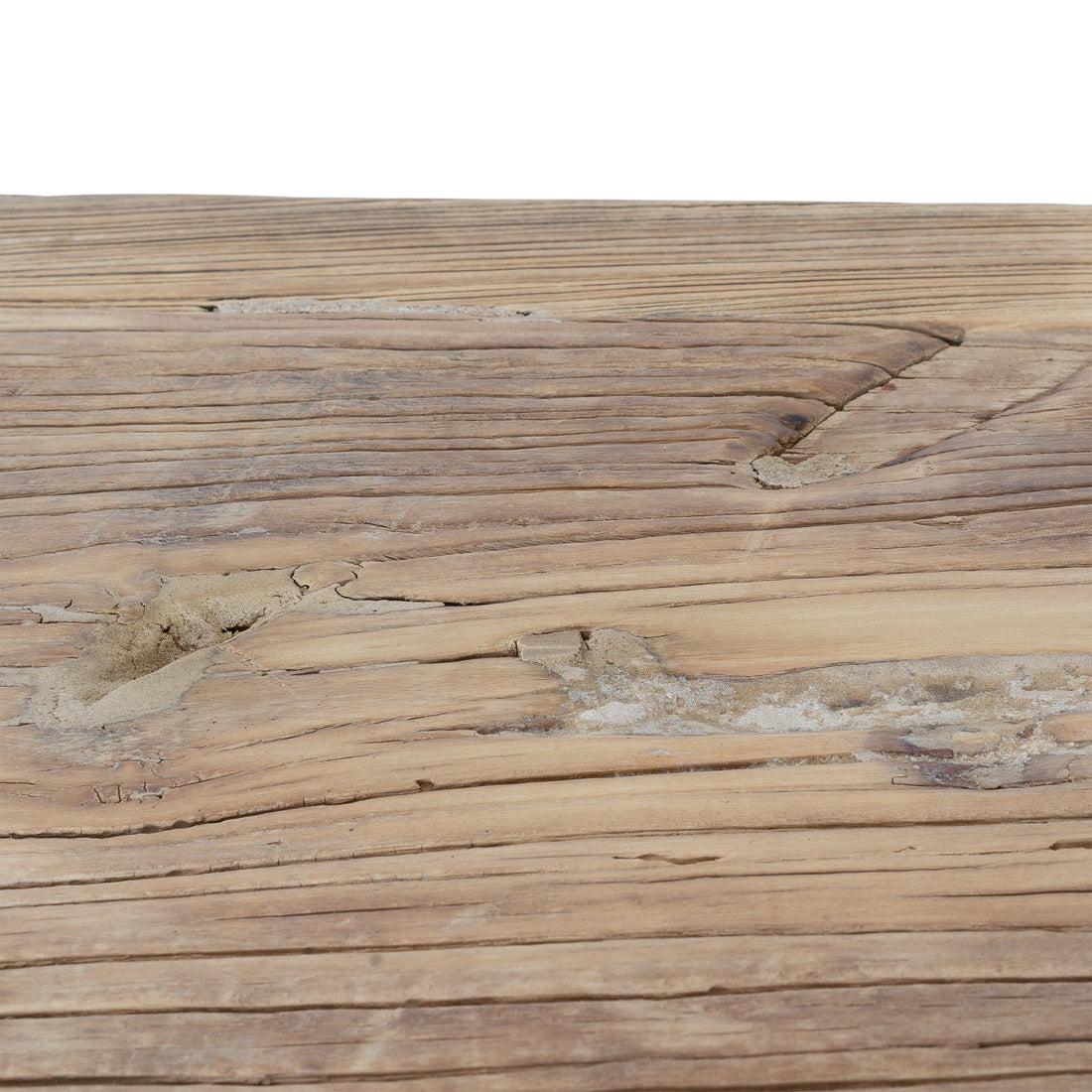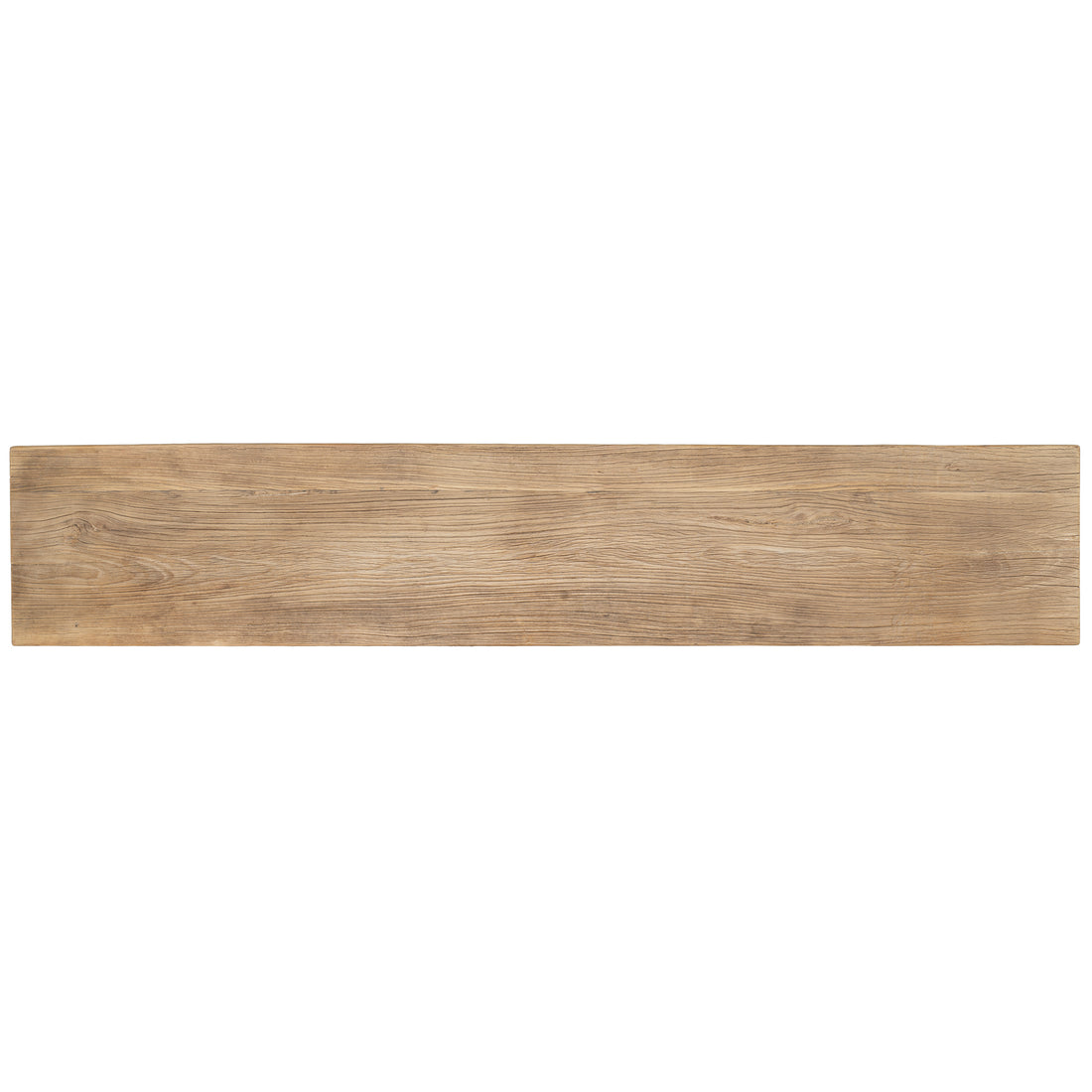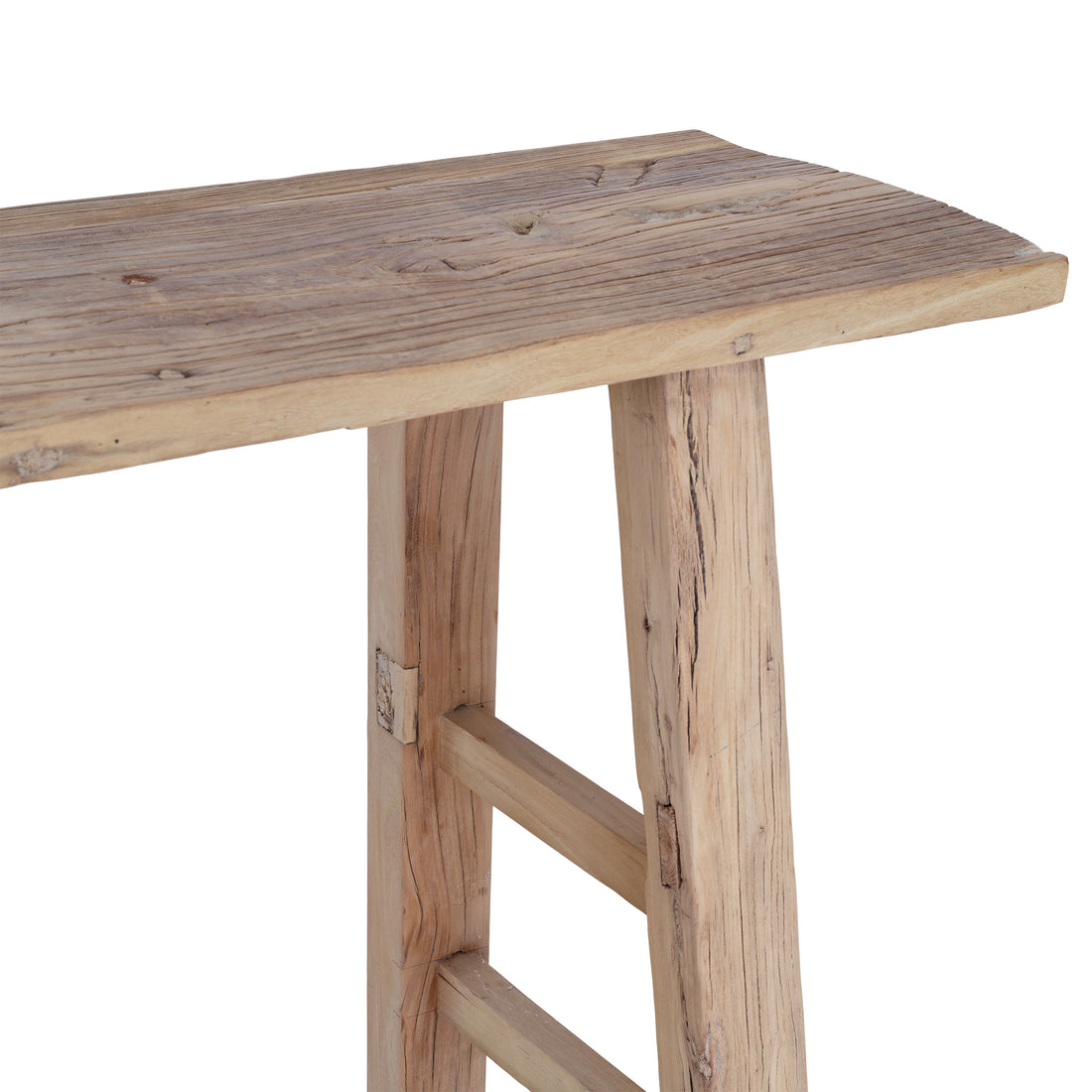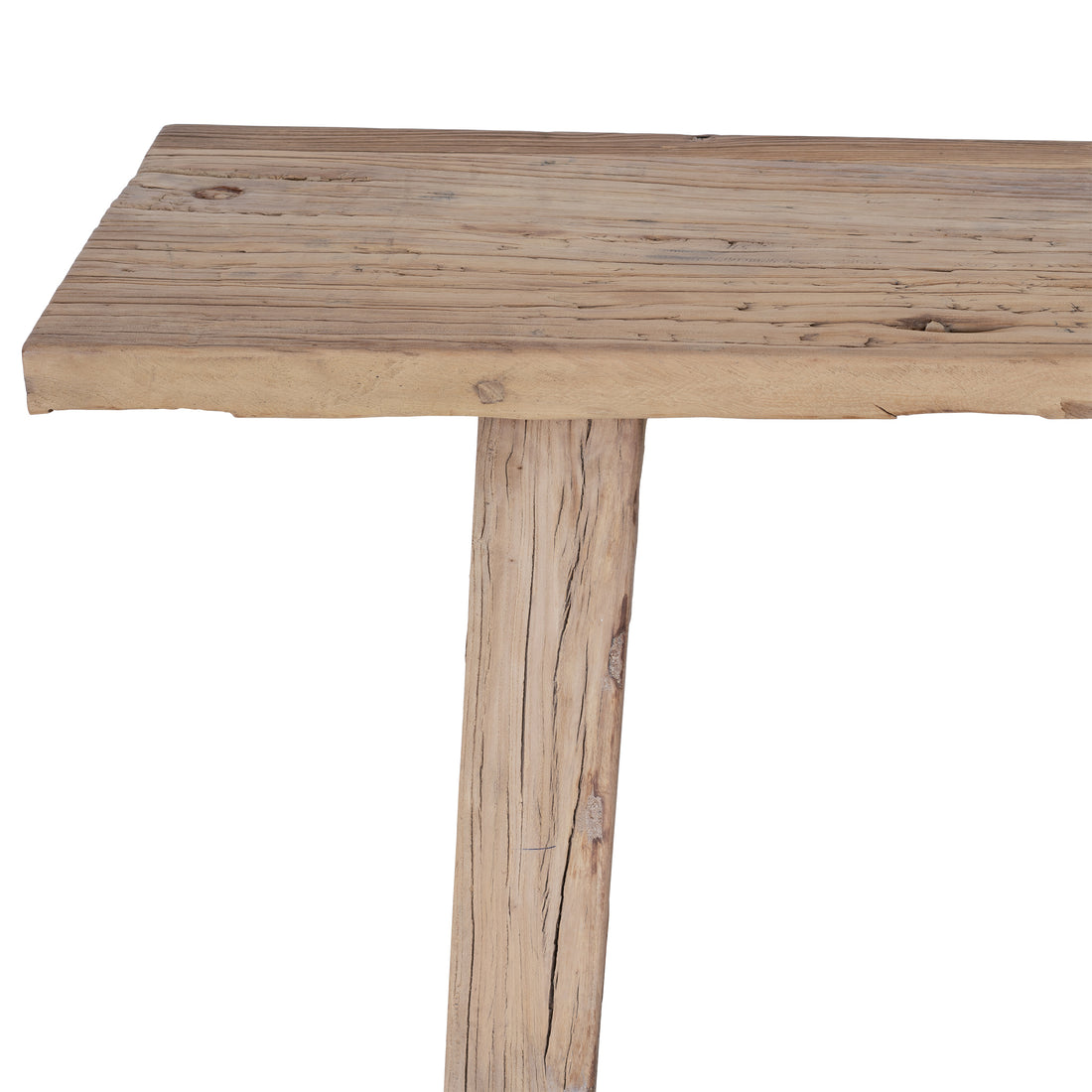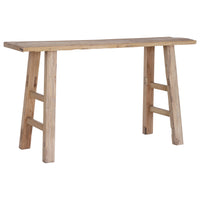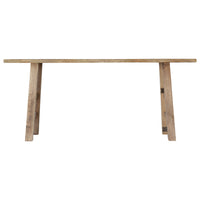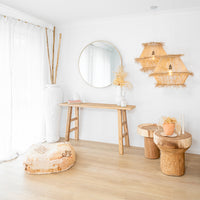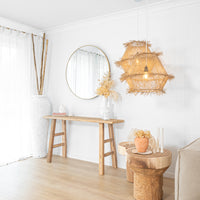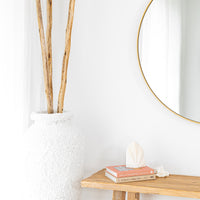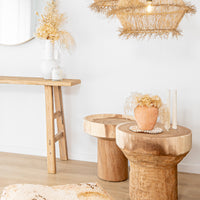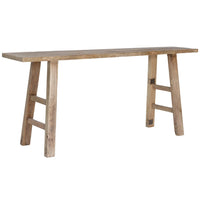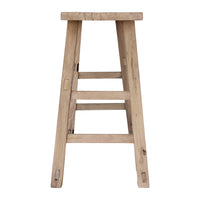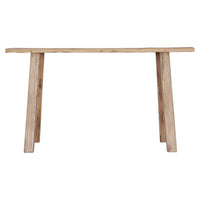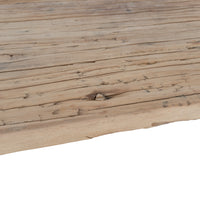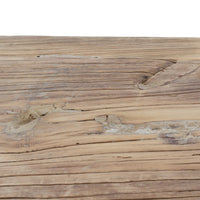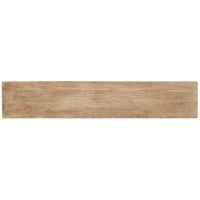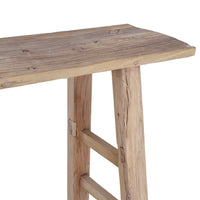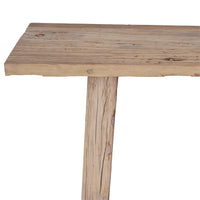 Kusina Console | Elm
Trade Clients: Please login to view price
Product CodeNT-013S
DESCRIPTION

SPECS

NATURAL MATERIALS
The Kusina Console is a stylish and simple statement piece that is sure to add character and uniqueness to any space. 
The console features an A-frame leg base, with the legs wider than the console top, creating a sturdy and visually striking design. 
Use it at an entrance to create a welcoming first impression, or as a statement side table in any room. Its timeless design ensures that it will never go out of style, making it a versatile addition to any decor.
Available in two sizes: 
W 140cm | D 43cm | H 77cm
W 180cm | D 43cm | H 77cm
All measurements are approximate and may vary due to the handmade nature of these pieces.  
Vintage elm timber in a bleached finish.
The timber used in our vintage elm range is sourced from northern China for its superior quality. 
Remnants of past paint may be present in the timber. As part of vintage timber, each console is unique with its own imperfections and signs of past life.
Every Uniqwa piece has a story…
Our collections are mostly individually hand-made pieces. As most of our products are made from natural materials, texture, colour, and pattern may vary from piece to piece. Reclaimed timbers, naturally weathered materials and off-cuts otherwise discarded are frequently part of Uniqwa design features.
Natural splitting, cracking, and loss of natural oils may occur and form part of the characteristics and beauty of Uniqwa products. These are not viewed as imperfections or faults but as part of timber's natural life and beauty.
We believe the result of using natural materials and hand-crafted elements is a testament to the unique qualities found in materials originating from nature.
As every monitor displays different colour tones, the colour of pictures on our website and social media cannot be taken as a true colour indication of the actual products. Some product tones may appear to vary from catalogue or website images.
How to buy
Uniqwa trade clients can order via email to orders@uniqwacollections.com.au or call our team on 07 5596 0884
General Public can purchase Uniqwa Collections through authorised design professionals and in selected furniture & home decor retailers Australia wide, internationally and online.
Find your nearest Uniqwa Collections' stockist here.
For further assistance please call our friendly customer service team on 07 5596 0884 or submit an email enquiry from this page.
Enquiries from outside Australia, please call +61 7 5596 0884 or email international@uniqwacollections.com.au